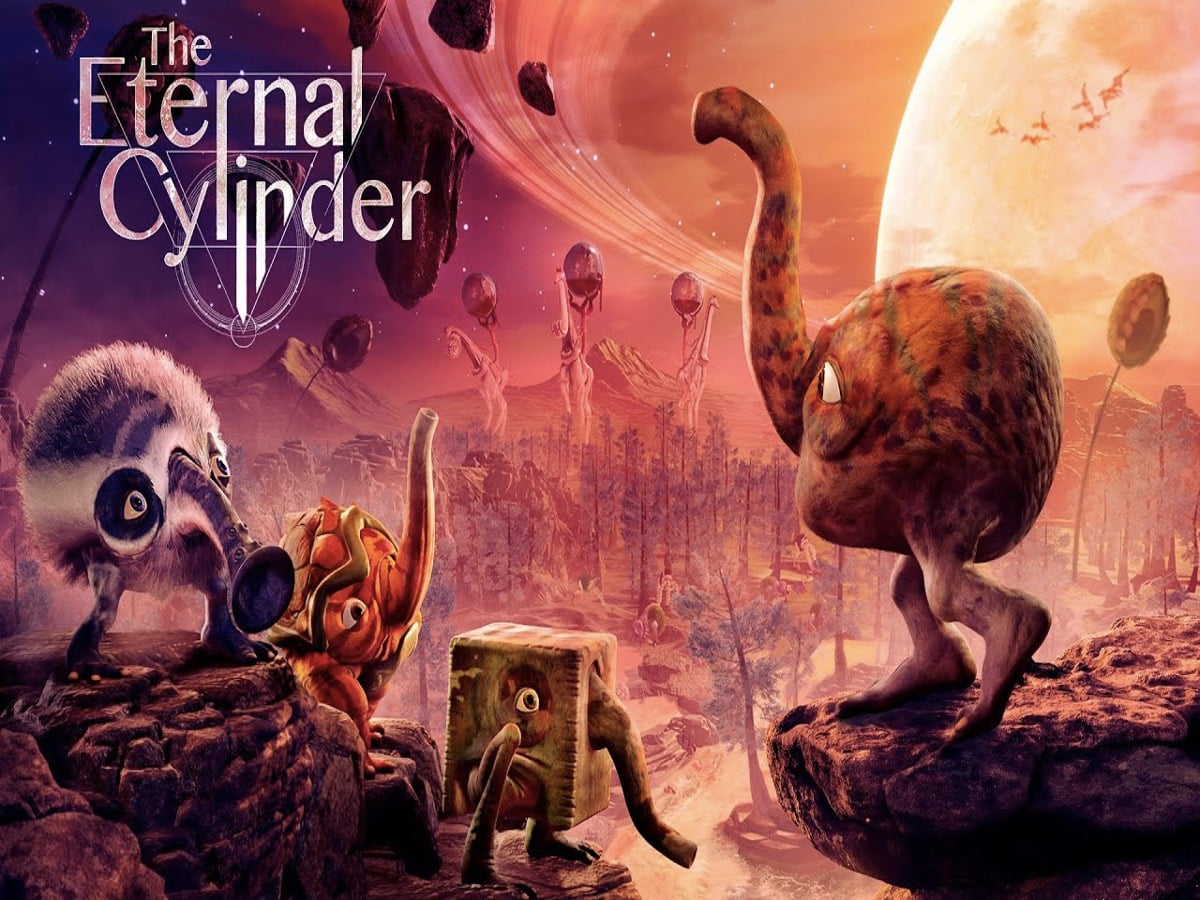 There are countless video games in the market, regardless if you're using a personal computer, PlayStation or Xbox at home. Developers introduce a wide variety of games with different genres, which is why you'll never run out of options in choosing which video game to play. However, since there are many choices available, some struggle in choosing what game to play on their console. 
Most gamers go for an action-adventure genre, but most games have a similar vibe, which sometimes bore gamers. If you want to experience a new action-adventure video game, you should consider this The Eternal Cylinder review. You'll find out why many gamers enjoy playing it. 
Game Information
Release Date: September 30, 2021

Developer: ACE Team

Publisher: Good Shepherd Entertainment

Genre: Open-World, Action-adventure

Console: PlayStation 4, Xbox, and PC
Story
The story of this video game is not deep, unlike other video games, and it focuses on taking care of Trebhums. These are loveable creatures, and they should explore an odd alien world. This world is full of bizarre lifeforms and strange environments. Aside from that, there's a continuous threat happening in the Cylinder, which is a huge rolling assembly of old origin. This threat crushed everything in the path, and you, along with the creatures, should fix the problem. 
There are four different places in this world where you'll enjoy beautiful landscapes in Savannah, Desert, Tundra, and Infected. Each region has its unique adventure where you'll encounter some challenges and good vibes as you continue to play. 
Since the game focuses on creatures, you'll experience different mutations, and there's a Trebhum for everyone. There are various designs, letting you create a new creature out of the existing breeds you have. Moreover, you can herd these until they continue to evolve as you explore different areas. 
Gameplay
The gameplay is easy to understand because it doesn't require long-term quests or a complicated combat system. There are no characters involved aside from the creatures, and you'll play it in a third-person perspective. You'll explore the world until you stumble on different creatures to breed until you form a new mutation. When you encounter different places, you also encounter new creatures.
This video game features a unique mutation system where you can unlock new skills. At first, the creatures are frail, especially when they are at the bottom of the food chain. As these mutate out of their ability, they will unlock skills by consuming edibles, which are naturals from the Biomes. You'll find these along once you explore different places. What you need to do is to experiment, and you need to explore with a wide variety of fruits, alien creatures, and flora. It's the only way you can unlock powers. 
Over 30 creatures are populating the world, and these are handcrafted aliens. You have to learn their behaviors as these are unique from one another, and you'll discover more abilities, letting you strategize how you can utilize them in the food chain. 
Aside from the 30 creatures it has, you'll also encounter over 50 unique mutations. If you're fond of exploring, you'll undoubtedly enjoy playing it because you can unlock 50 more aliens as you explore the places in the Cylinder world. These mutants can fly or swim, and offensive tools will let your creatures make loud noises or spitfire. Lastly, you can stack mutations by making an expansive skillset. 
The combat system was the least priority of the developer in making this video game because it focuses more on breeding and taking care of creatures. It has a role-playing video game vibe that you'll love if you want to get away from excessive action first. 
Features
The Eternal Cylinder is unlike typical video games in the market because it doesn't focus on the combat system. If you're curious why many gamers enjoy it, here are some of the best things about this video game. 
The graphics are the main reason why users enjoy playing it. Despite the lack of action or combat, gamers still enjoy playing it because the graphics team did an exceptional job designing the backgrounds of the four different worlds and the creatures. It's in between 2D and 3D, which is why it makes it more interesting to play. Moreover, the creatures are not very scary at all, even when you grow these from mutation. As you play it, you'll have a good time seeing the beautiful graphics of the game. 
As per most gamers, the gameplay is unique, and it's also another feature you'll love. If you love playing games where you take care of pets, you'll enjoy it as well. However, the twist in this gameplay is that you can make an entirely new creature out of mutation. If you have a wild imagination, there are no limitations on the creatures you can breed. 
The set of creatures you'll encounter are very impressive because their designs are exceptional. These don't look creepy at all, and the graphics gave justice to the game's overall graphics. You'll also feel excited about breeding because you'll never know how your mutant will look like until it comes out. 
Conclusion
Are you looking for a light video game to play on your computer, PlayStation, or Xbox? It would be best if you tried the Eternal Cylinder. Gamers gave it an above-average rating because of many things, while others think it still needs some improvements, especially on the story. 
Gamers love the graphics, along with the sound. The backgrounds already look phenomenal, regardless if you're in Savannah or Tundra. Moreover, the design of the creatures is also another feature that they love, which is why many gamers give it a try. 
The gameplay is not very complicated as well, which also draws the attention of other gamers. If you prefer games without any story or combat system, it's what you should play. All you need to do is breed creatures until you create a mutant, which you can also breed with other creatures. There are endless possibilities, which is why it's fun to play. 
An overall, this video game is satisfying. It's worth your experience because of its unique gameplay and exceptional graphics. It would be best if you undoubtedly gave it a try. 
Last update was on: August 12, 2023 8:34 am