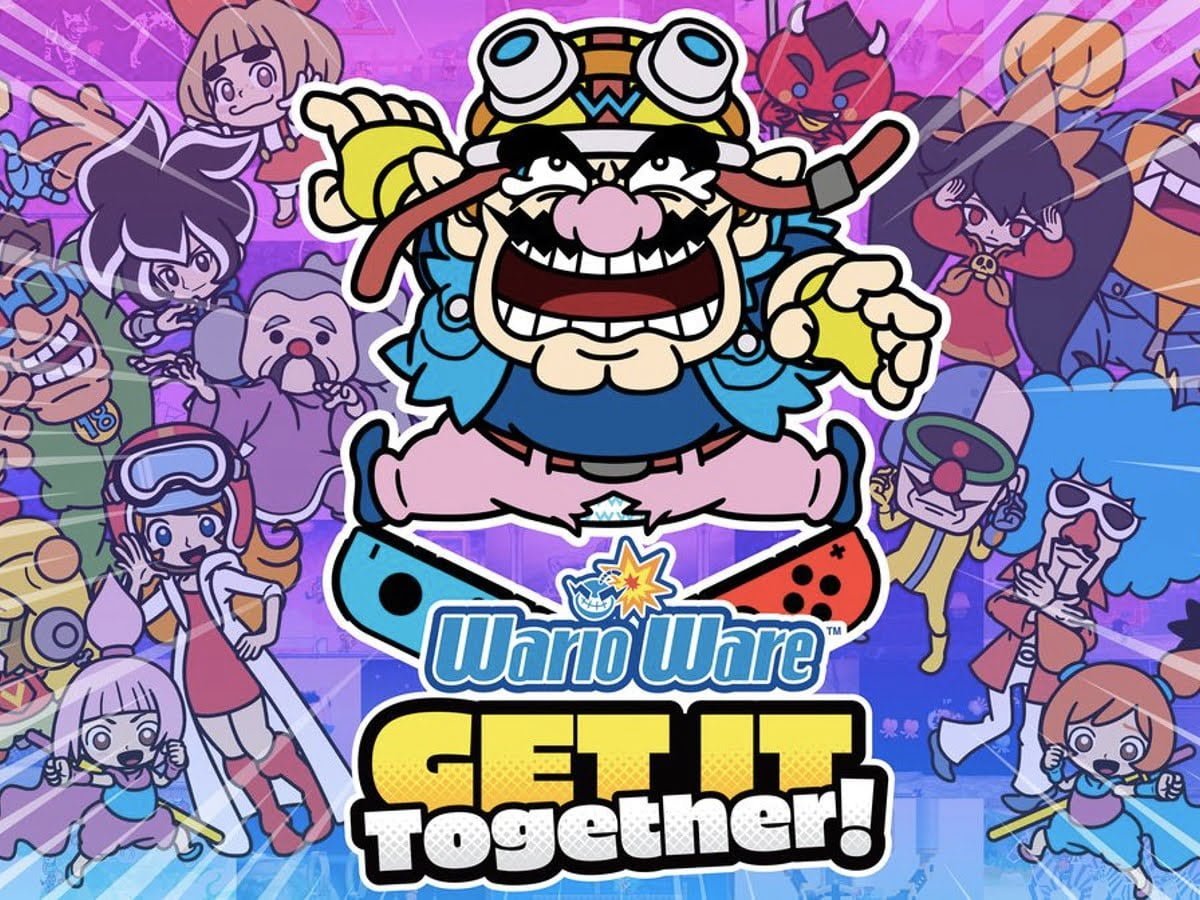 Mario has been a part of our childhood since the release of Super Mario years ago. It started as a pixelated game, but now, there are 3D versions of Mario, and there are many series with different gameplays. You can now play Mario Kart and other related to Super Mario.
Another game related to it is the Wario Series, and this character used to be Mario's enemy at a boss level. Now, he has its series where he joins you as you play microgames and aim objectives. Here's a WarioWare: Get It Together! review to convince you why it's worth your time.
Game Information
Released Date: September 10, 2021
Developer: Nintendo EPD, Intelligent Systems
Publisher: Nintendo
Genre: Action
Console: Switch
Story
Wario is not very familiar with a lot of kids, unlike Mario and Luigi. Still, he has been a part of the adventures of Mario, where he's an antagonist in the Mario series. His design was a caricature of Mario, and he appeared in the Super Mario Land 2: 6 Golden Coins back in 1992, which was in a Game Boy console. Back in this game, he's the final boss.
On another note, Wario became a protagonist in his series, Wario Land and WarioWare. The Wario Land series where he got to introduced his fellow villains, Brown Sugar Pirates and Captain Syrup. His role is an anti-hero, and they're a lot of series related to him. Now, there's a newer version, the WarioWare: Get It Together!, and two developers collaborated for the game. This series is a sequel to WarioWare Gold (2018).
Gameplay
This series follows the same gameplay from the previous one, with a complete set of "microgames." In these microgames, the player needs to clear the objective at a certain time. In this series, Wario and his friends are part of the microgames, and they have to participate in the microgames too. You can play this action game for up to two players, and you can do it alternatively in between microgames. You only need the joystick and a button to play, but every character behaves differently. Wario flies using a jetpack, and he can charge through his shoulder, while Mona can ride her scooter, and she has a boomerang.  These abilities per character make the game more interesting.
Aside from the main mode, you also have the option to play it up to four players, which is a good option if you're playing with your friends or family relatives.
Features
The WarioWare: Get It Together! video game is one of the best games by Nintendo that even adults are having fun playing it. These good points are some of the best features of this game.
The graphics are what make this video game very fun and exciting. Nintendo has always used colorful graphics since the release of Super Mario way back. At first, the developer started with a pixelated graphic until 3D versions were now available. Despite the changes in the graphics, the game stays fun, even up to now. What made the Mario series more fun is involving this antagonist, Wario. Now that he has its series, gamers experience a different view.
The sound effects and music used to match the graphics of this series. Mario games always use fun and upbeat sounds, which has a positive effect on the gamer. It increases the adrenaline rush in a good way, adding thrill and excitement as you play every microgame in the series. You'd even turn up the volume of your console to enjoy it more.
If you enjoy straightforward games that you need to finish in a limited time, then you'll love them. It comes with 200 micrograms that are quirky and quick. There's no boredom when you play these, regardless if you're alone or with your friends.
It's also not only about microgames. You'll enjoy watching Wario as he pulls out an armpit hair from a statue or assembles a robot. It's very comedic and cooperative, making every microgame more and more interesting. These games are chaotic, but it doesn't mean there's no fun in these. Also, the game will not last too long since you have to win the stage with a limited time.
It's very versatile, regardless if you play it on a console or connect it to a bigger screen. Even when you stretch the graphics, you can still enjoy playing because the graphics team made sure this game is consistent with its exceptional graphics, like other Mario games.
Conclusion
The WarioWare: Get It Together! is one of the most fun Nintendo games you'll find. If you want something light but exciting, it's the perfect video game to consider, and gamers gave above-average feedback.
The graphic design of the entire game is the main reason why gamers enjoyed it. Despite having quick microgames, these are quirky enough to leave a lasting impression. It's light because you need to finish the game at a certain time. If you like quick games to unwind during your quick break, it's very favorable.
Another is the sound effects and music in the game. You'll enjoy hearing its upbeat music as you play these microgames, which makes it more exciting.
Lastly, the storyline of the game is comedic, leaving you nothing but pure excitement. You're never too old for a comedic Nintendo game, making it more enjoyable. '
However, some games don't like gameplay because it's not a long-lasting adventure game that they can continue afterward. If you like video games to save and continue your progress, you might not find this game worth your time.
Also, other gamers think that the gimmick is not as powerful and fun as the previous one, making them enjoy the game less than the previous series. The version now has easier game levels than previous ones, so others prefer the version with more challenging levels.
Nonetheless, this video game is one of the most tried Nintendo games because of its straightforward gameplay. There's no need for complicated instructions because you can play the game without any pressure. There are no side-quests, just objectives on microgames. If you're searching for a good video game on your Nintendo Switch, you should give it a try.
Last update was on: June 25, 2023 5:54 am