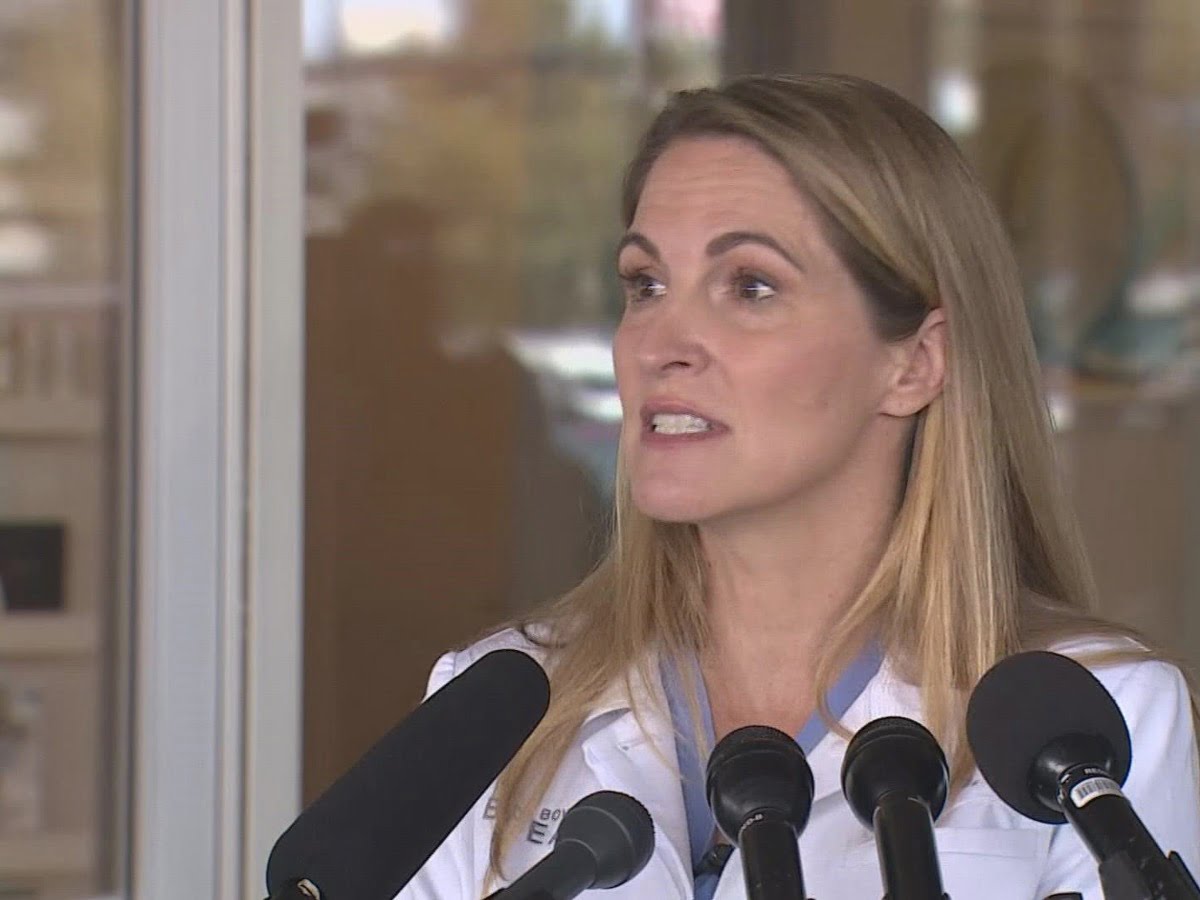 TEXAS – A Houston hospital suspended Dr. Mary Talley Bowden for spreading false COVID-19 information with her patients and social media. 
Dr. Mary Talley Bowden is an ear, nose, and throat specialist in River Oaks. Houston Methodist Hospital provided her with provisional privileges last year to provide services in the hospital. 
Last Friday, Houston Methodist Hospital removed these provisional privileges because Bowden exhibited unprofessional behavior and vulgar language on social media. Furthermore, Dr. Bowden repeatedly bashed the COVID-19 vaccination mandates while promoting ivermectin, an anti-parasitic drug. 
This news arrived on the same day a legal battle happened over whether Dr. Bowden could administer ivermectin to a COVID-19 patient in Fort Worth Hospital. 
The Houston Chronicle managed to retrieve Dr. Bowden's email to show her messages discouraging parents from giving their children the COVID-19 vaccines. Most of her emails suggested that "the vaccine is not working." 
Houston Methodist Hospital's statement expressed how unprofessional it was for Dr. Mary Bowden "to express her personal and political opinions about the COVID-19 vaccine and treatments." 
Furthermore, Houston Methodist Hospital expressed the harmful effects Bowden's social media posts could cause. Most of Bowden's information "do not reflect medical evidence or the values of Houston Methodist." 
Medical board spokesman Jarett Schneider told the Chronicle the potential for future disciplinary measures for Bowden. Schneider further stated that it is unacceptable for the board to release any opinions that violate board rules or laws. 
On the other hand, Dr. Mary Talley Bowden responded that all her comments came from years of clinical experience.
Last update was on: November 29, 2023 3:57 pm