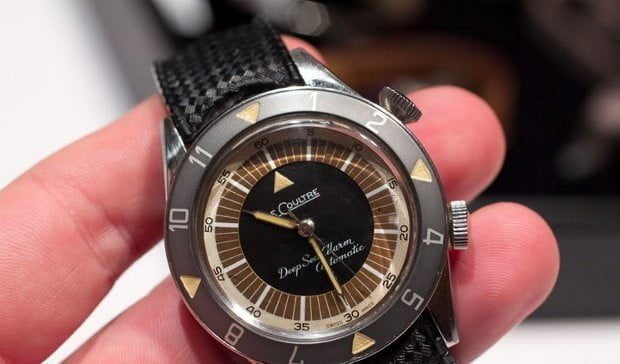 This timepiece was a very rare 1959 Jaeger-LeCoultre diving watch; no one is certain how it ended up in a Goodwill store.
A very lucky man made a boat loads of cash selling a watch he scored at a local Goodwill store. Zach Norris claims he paid a measly $6 for the item but as a watch collector, he knew it was worth much more than the price he paid. After posting the piece on a Facebook page, he was pestered with tons of emails from people in hopes of buying the vintage timepiece. His lucky break came when the person he sold it too, Eric Ku, offered him an eye-raising $35,000. With a request of an Omega Speedmaster Professional, he accepted the $35,000 offer from Ku.
Now that the news is picking up speed on the Internet, when the news reaches the man or woman who gave this watch to Goodwill they will probably be kicking themselves.