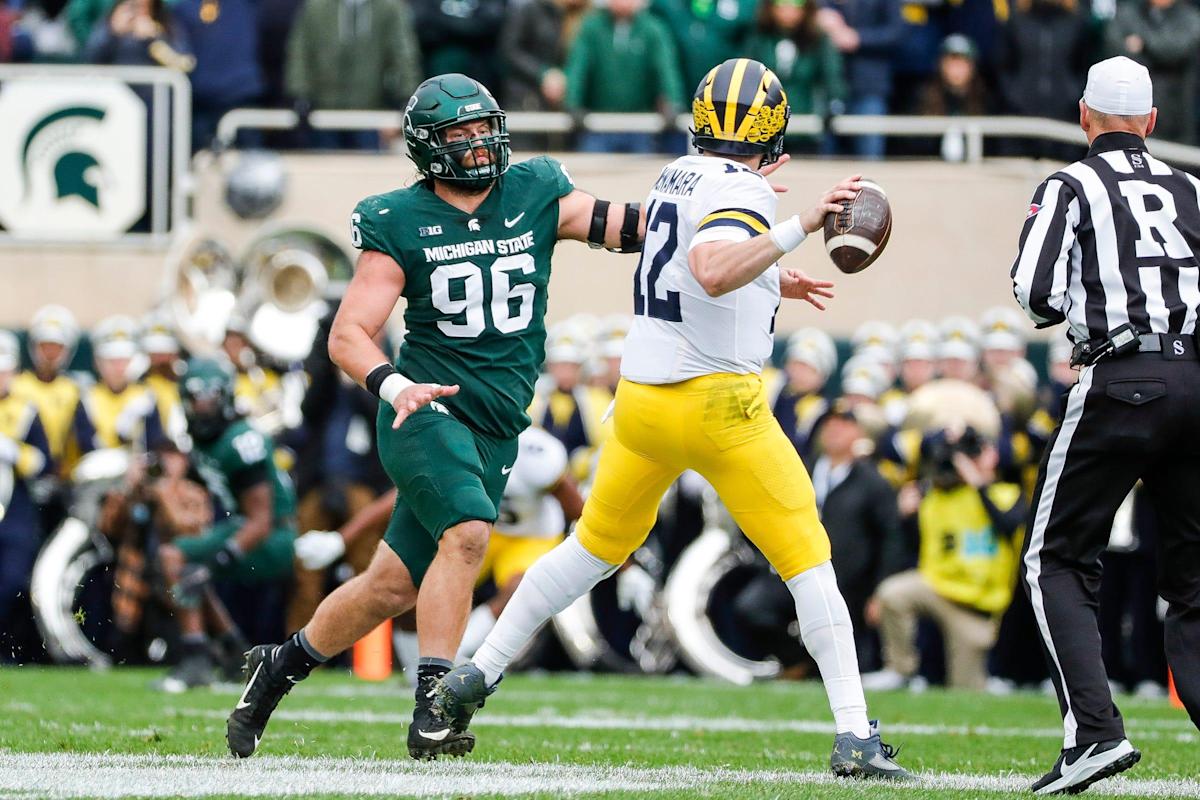 MICHIGAN, Michigan State – The Michigan Wolverines hope to regain their momentum after throwing a 16-point lead against the Michigan State Spartans. 
According to Michigan coach Jim Harbaugh, his players do not usually dwell on a loss after a game. Harbaugh expresses his optimism that the team will "come back with more resolve, more determined, to prepare and get ready for our next ball game." 
Despite losing against Michigan State, the Wolverines can still enter the Big Ten Championship and eventually enter the College Football Playoffs. However, the loss against the Spartans leaves the Wolverines with no margin or error when they go up against Indiana on Sunday. 
One of the most important things the Wolverines would need to improve on is defense. In the game against the Spartans, the Wolverines failed to stop Kenneth Walker's five touchdowns. 
The Wolverines intend to utilize freshman Andrel Anthony, who managed to catch six passes and complete two touchdowns. According to Anthony, getting statistics like these as a freshman shows how his hard work paid off.
On the other hand, the Indiana Hoosiers are entering their game against the Wolverines with a four-game losing streak. The Hoosiers' latest loss came from Maryland last Saturday. 
Hoosiers' coach Tom Allen expressed his disappointment in the team's defense. Because of the team's weak defense, Michigan's offensive attack can decide the game. 
The last time the Hoosiers won against the Wolverines was last October 21, 1967. However, Michigan managed to win 39 of its last 41 games against the team. 
Last update was on: November 22, 2023 9:55 am