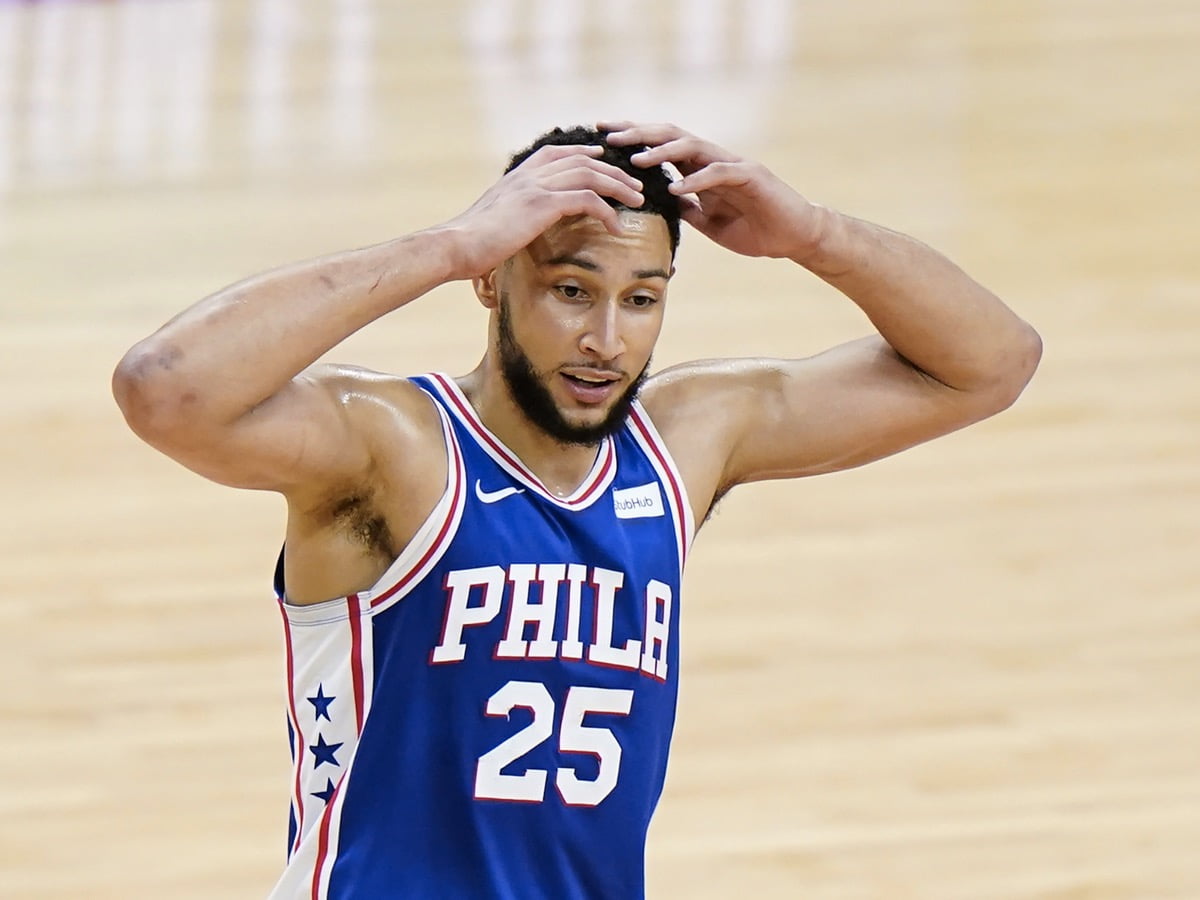 CAMDEN, New Jersey – Despite Ben Simmons returning to Philadelphia, he did not release any official statement in rescinding his trade request to play for the 76ers. 
According to the 76ers coach Doc Rivers, the on-off-relationship between the team and Ben Simmons makes him unsure of the status of the trade demand. 
However, it is highly likely to see a rescinded request in the coming future. Ben Simmons met with Rivers a day before he appeared to take the COVID-19 test. 
76ers President Daryl Morey also publicly expressed his optimism for Simmons to resume training and potentially play for the team again. 
Furthermore, Doc Rivers states that Simmons will continue to train by himself until he meets all the necessary NBA health and safety protocols to permit him to play with the team. The team expects Simmons to return to the facility by Wednesday. 
It is highly likely to see Ben Simmons only enter the facility to avoid the fine. The 76ers recently placed $8.25 million in escrow while subtracting Simmons' absence in the team's games. Ben Simmons has $147 million in his four-year contract. 
Doc Rivers continues by stating that everything depends on Ben Simmons. Simmons' performance this week will determine if he will continue with the team in future games. 
Unfortunately, Simmons' absence in the training camps also raised tension with his fans. Starters Seth Curry and Danny Green also revealed that they did not talk to Simmons for the entire week. 
Simmons joins Joel Embiid as the cornerstones to reach the coveted NBA championship, which the team has yet to receive since 1983. 
Last update was on: September 6, 2023 5:42 pm