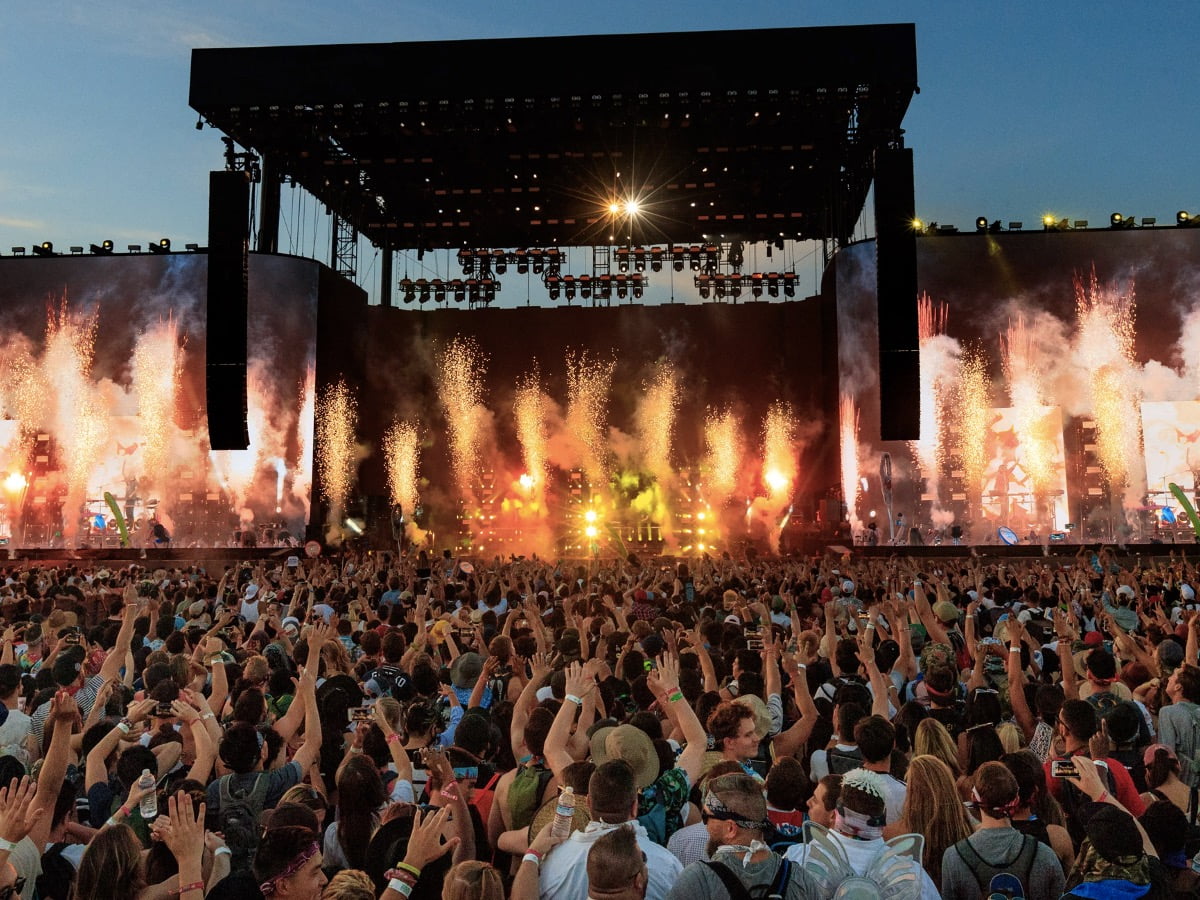 The 2022 Coachella Valley Music and Arts Festival will return this April. If you love this musical event and have attended it in the past, you will feel thrilled.
After all, you are aware that the annual Coachella Valley Music and Arts Festival has been delayed four times. 
But you can feel a little bit optimistic at this point because according to entertainment news outlets like Billboard and the Coachella official website, the music festival will take place on April 15 to 17 and 22 to 24, 2022, at the Empire Polo Field in Indio, California.
If you wonder about the musicians appearing in the 2022 Coachella Valley Music and Arts Festival, Kanye West and Billie Eilish have been confirmed as headliners of the much-awaited musical event, per Variety.
You must be excited now as these two musical powerhouses are surely thrilling to watch. Besides Billie Eilish and Kanye West, there are certainly other performers, but you will have to wait for further announcements.
The 2022 Coachella Valley Music and Arts Festival was supposed to feature Frank Ocean, Rage Against The Machine, and Travis Scott. Nevertheless, the ongoing coronavirus or COVID-19 healthcare crisis has adversely affected the confirmed artists' scheduled participation in the Southern California festival.
You can check out Frank Ocean in next year's Coachella as this musician had decided to move his performance to that time instead of this year. As for Rage Against The Machine, reports have surfaced that this band would not be appearing in the 2022 Coachella Valley Music and Arts Festival anymore.
Finally, Coachella's production team has decided against permitting Travis Scott to perform in the upcoming music festival. You are well aware that this Houston rapper has been under heavy scrutiny these days after last November's Astroworld tragedy that took the lives of 10 concertgoers, including children.
As Travis Scott faced criticism from the public, he reportedly missed out and lost on many business deals because of the mounting lawsuits and controversy. He actually wanted to perform in Coachella this year and reportedly would do it for free, but the festival's production team has declined this agenda.