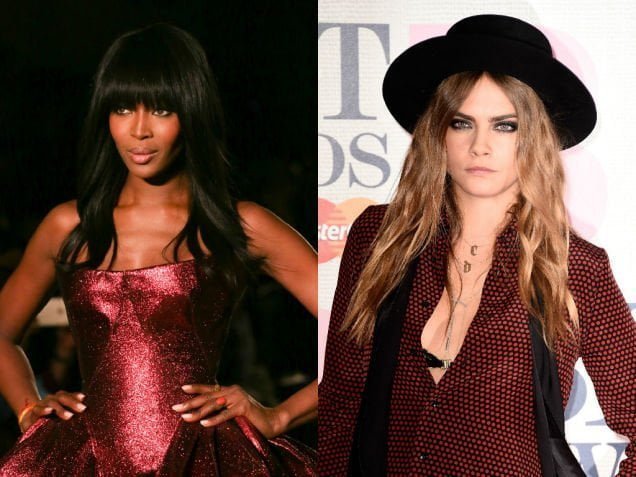 The two models apparently got into a fight over their mutual friend Rihanna while at a chic party for Dasha Zhukova's Garage Magazine at Paris club Castel Sunday night.
A witness told Page Six, "Naomi accused Cara of 'disrespecting' Rihanna and started yelling, ­before Naomi pushed Cara, who pushed back." Another witness added, "Cara pulled Naomi's weave, but it didn't come off."
Some of the other witnesses claimed that people were lying about the incident, insisting that there was a "messy pushing match," which was instigated by Campbell's alleged "ranting" at Cara. Delevingne supposedly shouted "Get away from me!" to Campbell, leaving everything but the alleged weave-pulling.
Another round of witnesses claimed that this was the result of being packed in the club like sardines, and reports of catfighting were just the high hopes of horny bystanders. Campbell stood by this story on Twitter Tuesday morning, which Delevingne dutifully retweeted:
Don't know where this story has come from about @Caradelevingne and I fighting! It is completely untrue, ignore the rumours XN

— Naomi Campbell (@NaomiCampbell) March 10, 2015