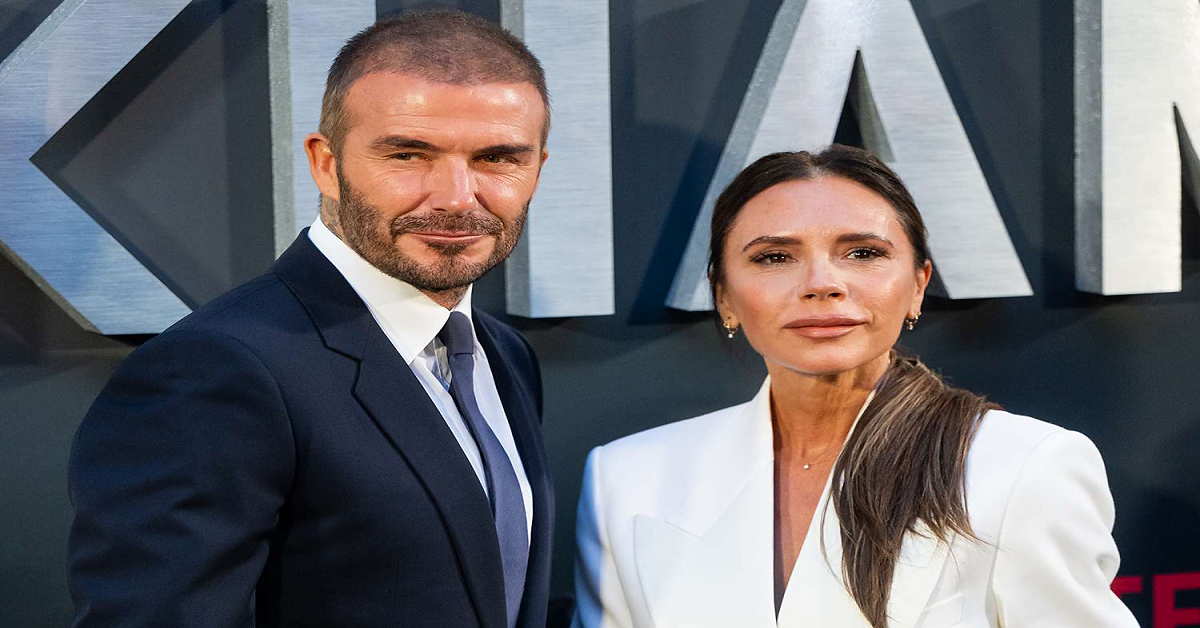 After their workout session on Monday morning, David Beckham showcased on Instagram how he's been motivating his partner Victoria Beckham to stay fit. The 48-year-old former soccer star uploaded images from their exercise session where he playfully teased Victoria, who is also 49, for feeling worn out after their routine. He captioned a snapshot of her lying on the floor by a treadmill with a humorous nod to her dramatics and included a rolling eyes emoji for effect.
In another snapshot, the singer from the famous group Spice Girls seemed less amused by David's joking as she looked away from the camera. Both photos gave a shoutout to performance coach Bobby Rich. Victoria took to her Instagram Story to respond with humor by posting a picture of David relaxing on a yoga mat with a caption implying his overacting deserved an award.
This wasn't the first time the Beckhams' playful interactions caught public attention. A moment from David's Netflix docuseries made headlines in early October. The series explores David's life and background, and in it, he humorously challenged Victoria's claim of a "working class" upbringing by questioning the type of car her father drove her to school in during the '80s, leading her to admit he owned a Rolls Royce.
Their relationship began in 1997 when they met at one of David's matches, leading to marriage two years later. Although both from London, their paths hadn't crossed until they were well-established. David reminisced on a talk show in February 2020 about their first meeting, sharing that Victoria gave him her number written on her train ticket, a memento he has kept.
More than two decades since they became a couple, David and Victoria Beckham have built a family with their four children: Brooklyn, 24, Romeo, 21, Cruz, 18, and Harper, 12.