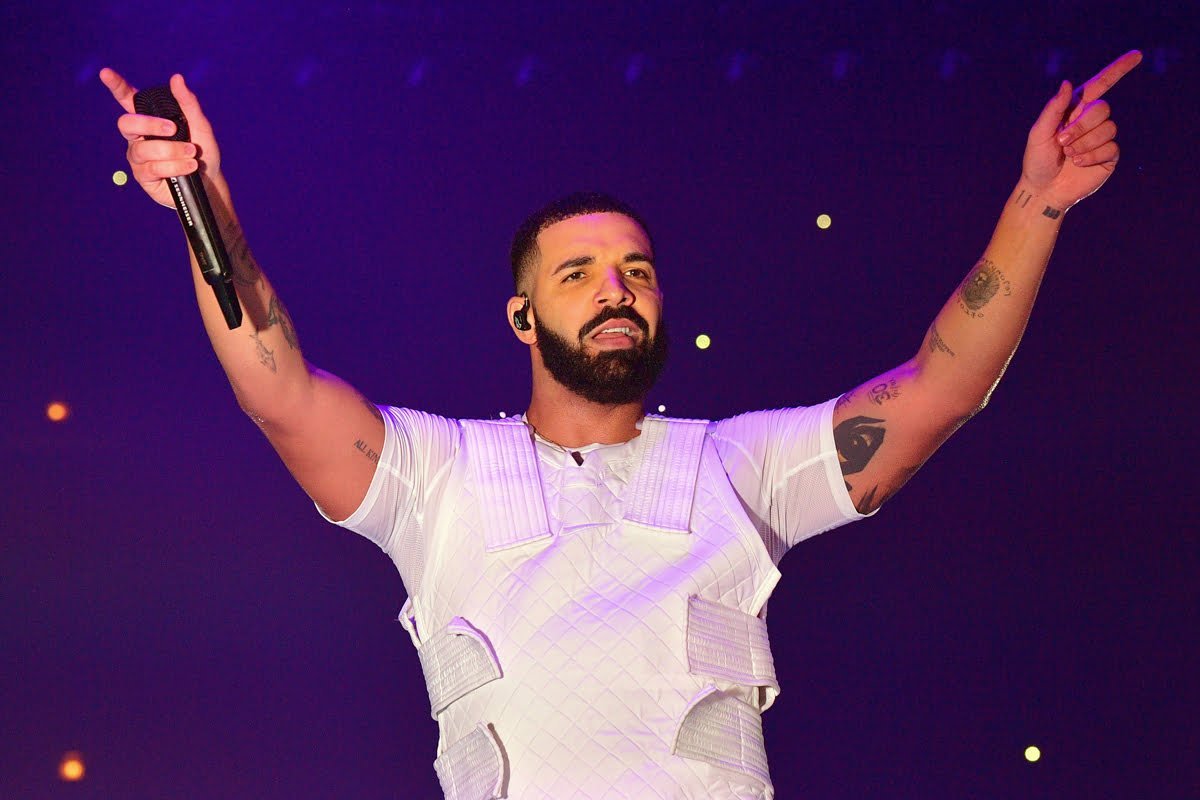 This past Sunday, Drake took to his IG Stories where he shared photos of himself in the studio. But it was his caption that has fans talking. He wrote "80%" over one image of himself, giving speculation that he is close to wrapping up the long-awaited project.
Although it's unclear when the upcoming album will drop, it has been just two months since Drizzy released his Dark Lane Demo Tapes mixtape.
Previous to releasing Dark Lane Demo Tapes, Drake indicated at his new album dropping in "summer 2020." There has also been a bit of some leak and snippets hitting the internet—including his collaboration with Roddy Ricch. Drake himself has also previewed some of these snippets during a live stream with OVO Mark.
Elaborating on the next album, Drake said: "My last album was high volume. I had to sort of like… Notorious B.I.G. put this album out and the ratio of songs versus just important songs was so incredible that I wanted to set a challenge for myself, you know.
"I hate to age myself, but I've been doing this like 10-plus years as well. Sometimes you gotta set a little target goal for yourself just to keep it interesting."
With no real proof, if any of these songs will be on the album. A simple Twitter search can pull up these leaks, giving you more until the realness drops.
Last update was on: May 2, 2023 10:53 am