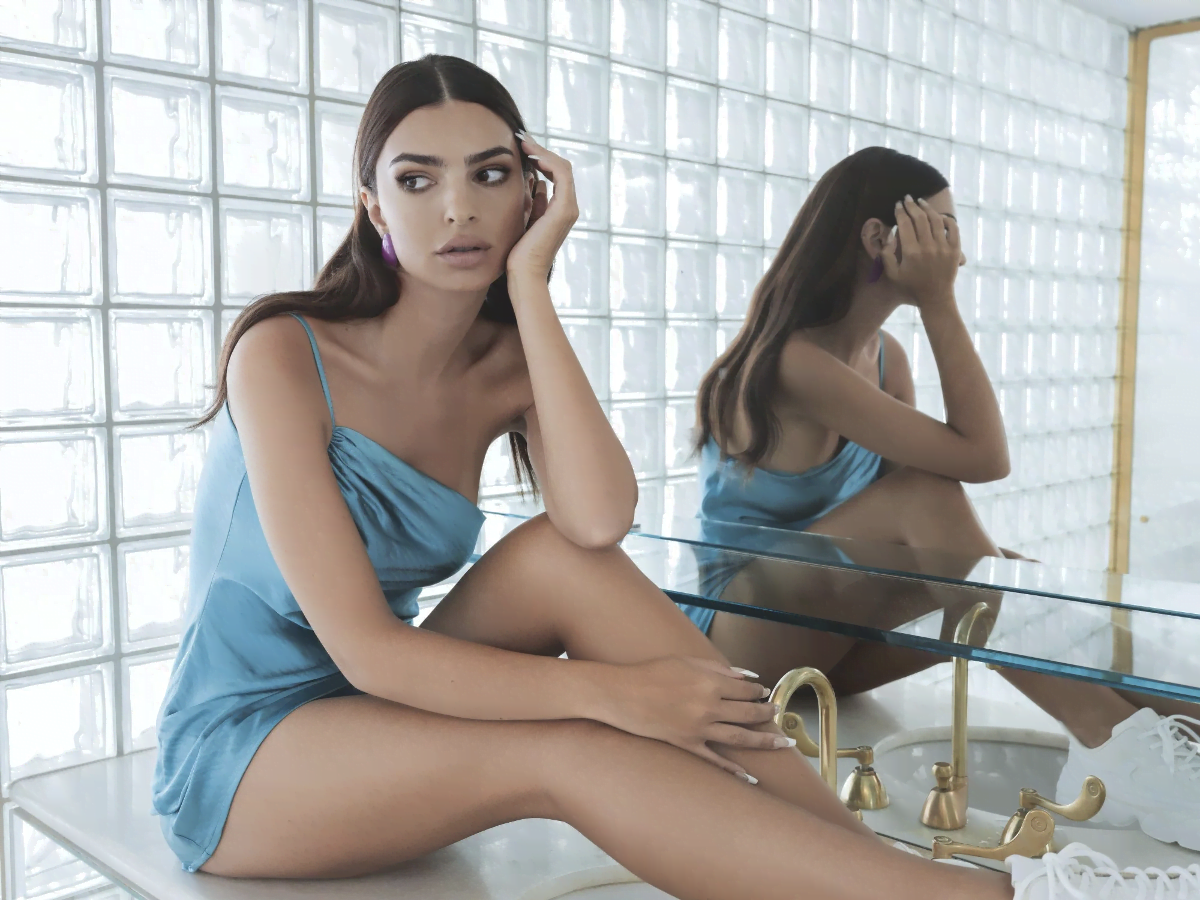 NEW YORK, N.Y. – Famous model and personality Emily Ratajkowski drags Judd Apatow's 'This Is 4o' movie while interviewing with his friend Amy Schumer.
Emily is not a huge fan of the film, and during the Tribeca Film Festival, she didn't hold back about her feelings. While at the film festival, she opened up to famous comedian Amy Schumer, a close friend of Apatow, all about her dislike of the film. According to the model, the movie isn't aging well, and she shared why.
The conversation started because Amy Schumer has recently turned 40 years old. Initially, Emily Ratajkowski recommended to the comedian to watch the comedy film. However, it didn't end there because she opened up about the more problematic parts of the movie. According to her, 'This Is 40' is pretty hilarious and spot-on. She recommends for people who have a wife or husband and kids to watch it. But Emily also said that Megan Fox got treated so badly in the movie.
When Emily said all these, it started to be pretty awkward for the comedian as she and Judd are close since she worked with him in the 2015 film 'Trainwreck.' Amy asked Emily if the model thinks that the movie didn't age well, which the modeled agreed.
Meanwhile, when Emily Ratajkowski went on to ask who made the movie, the comedian supplied Judd Apatow's name. Still, she played it off by joking about burning the bridge with Judd that night.
Amy Schumer and Judd Apatow's working relationship began when the famous director discovered her while talking about her relationship with her father. During a previous interview, Judd said that Amy talked about her father, who suffers from MS and her relationship with her dad. The director's attention got piqued with the comedian's storytelling, which was both sad and dark as much as it was hilarious and sweet.
Judd thought Amy's personality was unique and was something he'd want to see in movies and their relationship started from there.