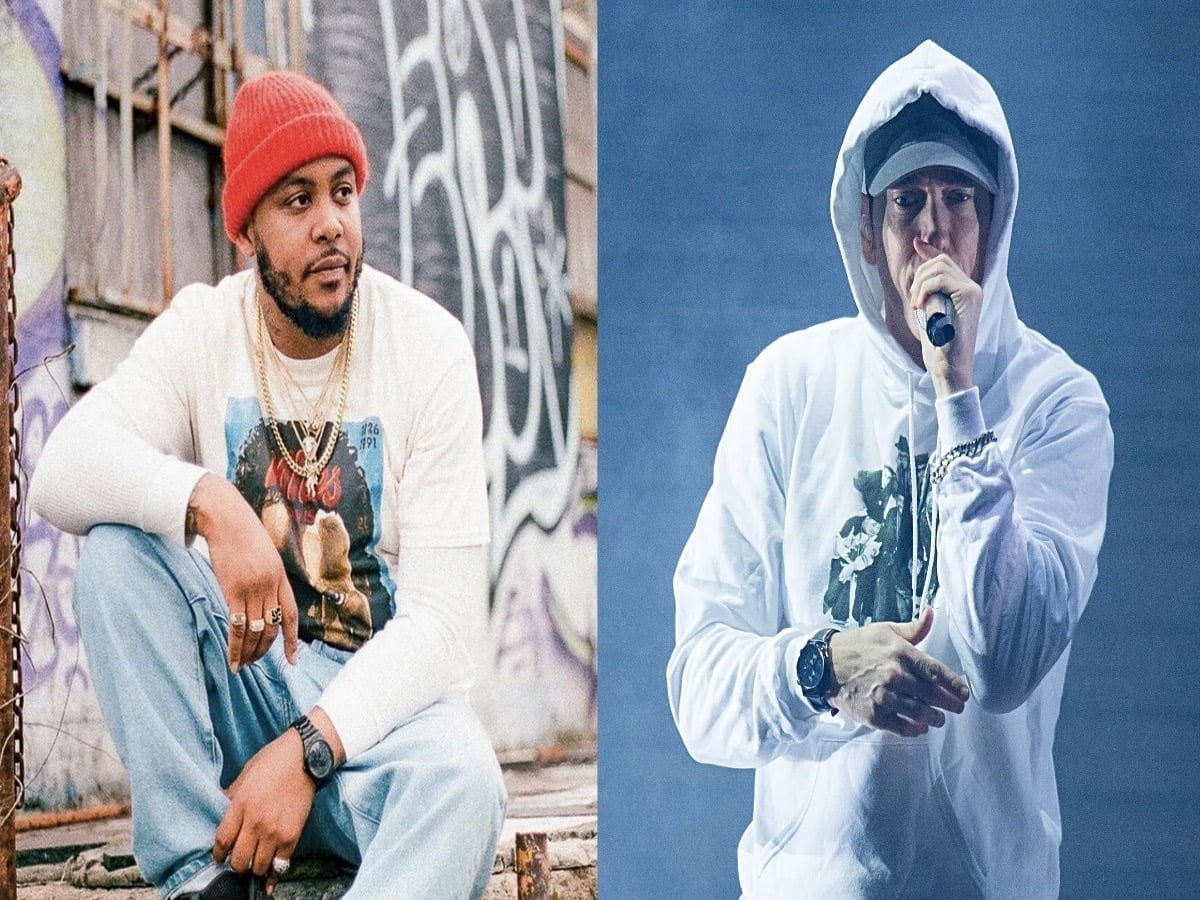 Grip is a new artist under the management of Eminem's Shady Records label. As a rap music fan, you can already check out his new song "Mama Told Me!" through its newly released music video.
This presentation of Grip's single exclusively premiered on HotNewHipHop's YouTube channel. The lively music video for "Momma Told Me!" directed by Caleb Seales has already raked in 3,708 views on YouTube as of today, Friday, September 10.
As a song, "Mama Told Me!" is lyrically driven and is on the Shady Records latest signee's brand-new Shady Records debut album, "I Died For This?!" Plus, Grip's standout track effectively demonstrates the Atlanta lyricist's clever mind for references, wordplay, and technical prowess.
Rap fans like you may think Grip is truly a rising rap artist worth following. If you are wondering about the "Momma Told Me!" rapper's persona, he is actually a father of two.
According to an August 23, 2021 article published on Complex.com, the Atlanta native has been performing, and his 2017 project "Porch" was well-received. This concept album is filled with a meticulously arranged spectrum of moods, athletic flows, and dense lyricism.
When you explore "Porch," you may find that Grip surely poured his soul and heart into his craft. Artists and repertoire reportedly called him, and the rap industry critics have dubbed him among the music genre's great hopes.
However, did you know that Grip nearly gave up on his chosen music career? Before the 2020 pandemic began, he was reportedly striving to make ends meet.
He also drove Uber for additional income. The COVID-19 global healthcare crisis also left the budding rap star feeling "slighted left and right" and snubbed by the cutthroat music business.
Grip confirmed that he was reaching breaking point and was then ready to quit his aspiration of becoming a successful rapper. Thanks to Eminem, the rap artist gained hope.
The Shady Records boss offered him a lifeline amid the pandemic. Last Friday, August 27, 2021, Grip made his Shady Records debut with the release of "I Died For This!?" his first album.
This song compilation detailed the singer's story. It also included Grip's experiences with disreputable label dealings and his actual agreement with Eminem's prestigious record label.
Last update was on: July 28, 2023 4:51 am