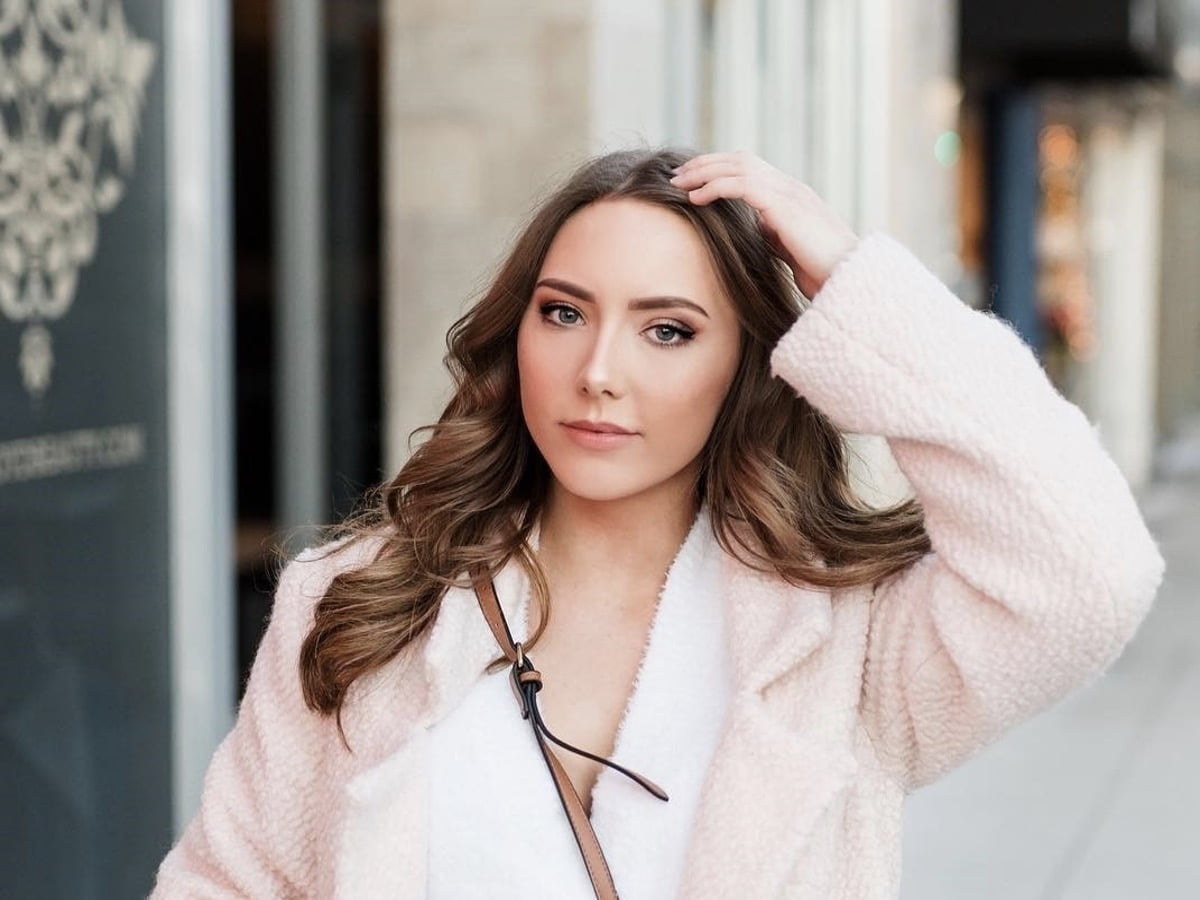 Eminem's daughter Hailie Jade Scott Mathers confirmed that she is her rapper Dad's number-one fan. You may think this report is funny, but it is true.
Eminem's daughter Hailie, who was born on Christmas Day 1995, shared a video on her official TikTok account. In that social media post, you can learn that she revealed her most-streamed artist on Spotify this year via the #SpotifyWrapped feature.
You may feel surprised to discover that Hailie Jade Scott Mathers's choice is her father, who is no less than Eminem. But you will understand this reality because the Detroit rap legend is certainly amazing.
Eminem has been in the entertainment industry since 1988. For more than three decades, this multi-Grammy Award-winning musician has given the world fantastic hits like "Stan," "Lose Yourself," "Without Me," "Not Afraid," "Rap God," "Lucky You," and many more.
Besides, Eminem has collaborated with world-famous musicians to give the world the best songs. Among these world-renowned artists are Ed Sheeran, Rihanna, 50 Cent, Dr. Dre, and many more. No wonder Eminem's daughter Hailie loves streaming her father's music.
Furthermore, you can tell that the musical excellence of this 25-year-old social media influencer's father must have considerably inspired her all these years. Eminem's daughter Hailie's shared video features herself lip-syncing over Wendy Osefo's viral words on the latter's show.
She asked "what" and if she was a "Nicki fan." Then, Eminem's daughter Hailie said to "pull up in the Sri Lanka," and finally, she said, "WHAT?!"
The clip also features a caption that read "What?" and Hailie was like asking if she listens to her Dad's songs. The caption for the video also included Eminem's daughter Hailie remarking she thought her father had gone crazy. 
Hailie also shared the screenshot of Spotify Wrapped. In this image, you can see she is in the top-3 percent of Eminem's listeners this 2021.
Eminem's daughter Hailie then used that information as the exact caption for her social media post, which is "top 3%." As 2021 is almost done, you have this interesting news about Eminem's daughter Hailie as something heartwarming to conclude this year with.