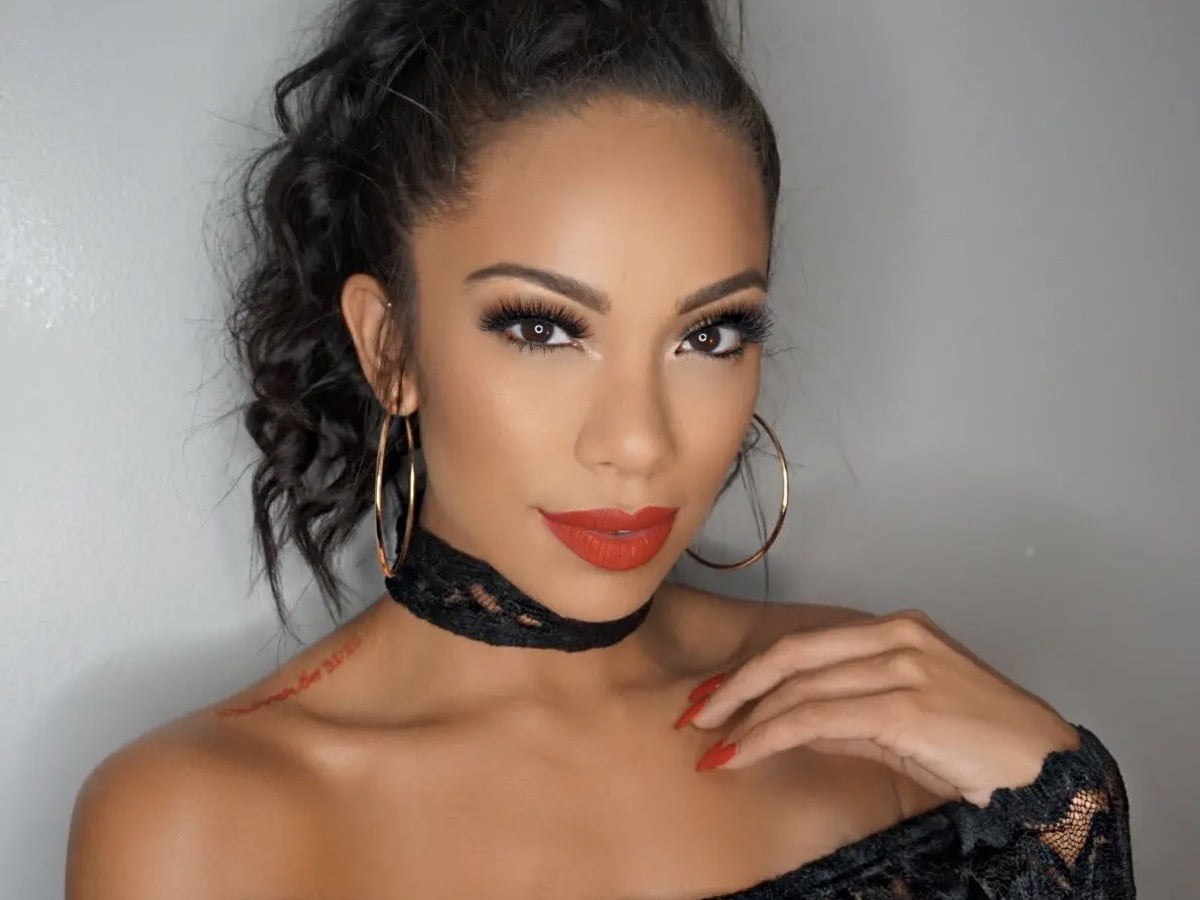 Erica Mena's advice to parents out there is available for fans to learn about on Instagram. This week, you can see the latest pic of this fabulous TV personality on her official social media account with the handle @iamerica_mena, in which she appears to be outdoors with one of her little kids.
You can see Erica with a stroller and looking as hot as ever. This 33-year-old New York City native is wearing an athleisure type of clothing, hugging her sexy physique.
Plus, the mother of three children is wearing see-through shades of the same cream color as her outfit. In her caption for her latest Instagram snap, you can read Erica Mena's advice to parents.
She wrote that fathers and mothers out there should remember that in their kids' eyes, no other person does it better than them. The estranged wife of rapper Safaree Samuels added the Instagram handle "@fashionnova" and the expression "FashionnovaPartner" on her social media post's caption, which you can say pertains to the fashion brand she was wearing that time.
This Instagram post containing Erica Mena's advice to parents is visible to the actress and recording artist's more than 5.6 million Instagram followers. You can tell that her fans must be pleased with what they saw, as exactly 197,065 of them clicked the "like" button for the social media pic.
If you can recall, Erica officially filed for divorce from her husband last May. A month later, she gave birth to their son. 
However, despite the challenges single motherhood may give Erica, you can say that she strives hard to put things together for the sake of her young children. Erica Mena's advice to parents appeared to be relatable to her fans.
You can say so as many of them praised the single mother in the comments section of the Instagram snap. Many netizens cannot help but admire Erica for being a beautiful and hot Mama. 
Plus, with the caption containing Erica Mena's advice to parents, you can find many supporters lauding Erica Mena Samuels, citing that she is the best Mom out there. 
Last update was on: May 3, 2023 10:11 am