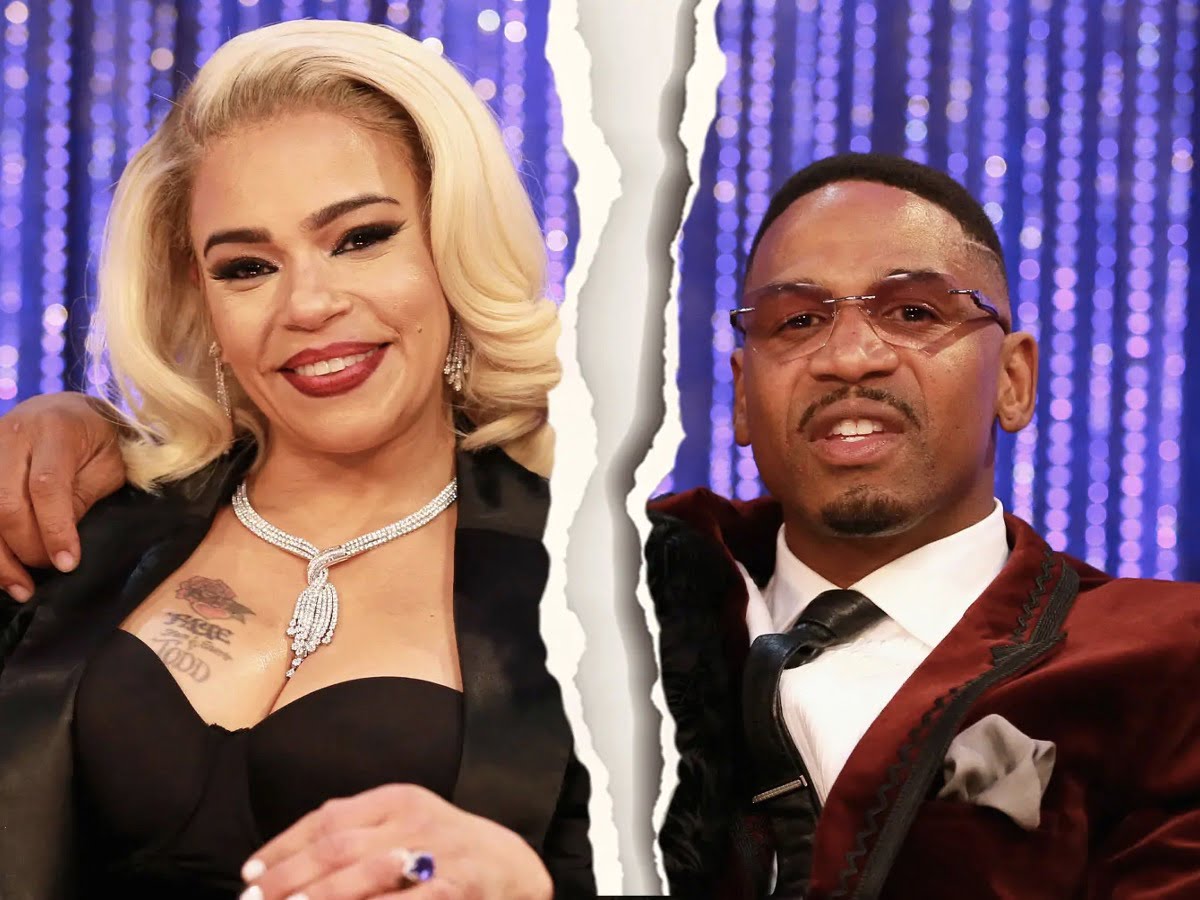 This week, you will learn TMZ's report about Faith Evans and Stevie J's divorce. The entertainment news source's insiders confirmed witnessing records indicating that the 50-year-old producer had filed for divorce from the singer and former wife of the late rapper-songwriter, The Notorious B.I.G.
With this latest development in the entertainment industry, you may wonder if Faith Evans and Stevie J's divorce involves a prenuptial agreement set in place. However, such an aspect is still unclear at the time of writing, per TMZ.
You may feel sad to learn about Faith Evans and Stevie J's divorce, especially if you are among the many fans of either or both celebrities. After all, you must have believed that they would live happily ever after.
Nevertheless, Faith Evans and Stevie J's divorce is the eventual outcome of these two entertainment industry personalities' marriage. Long before they became a couple, you can remember that these two showbiz personalities showed a potential romance when they both appeared on "Love and Hip Hop" together.
Stevie J seemed to be attempting to woo Faith Renée Jordan at that time. But the latter shared that she had initially cut Steven Aaron Jordan off due to his inability to shake his player ways. 
Then, you will find out that Mr. and Mrs. Jordan reconciled later on. They got married in 2018 in a small wedding ceremony held in a Las Vegas hotel room.
However, in May 2020, Faith reportedly got arrested after a domestic violence incident. The couple stayed together and were working on their marriage when Stevie surfaced with a massive tattoo of his then spouse's face. 
With all of these ups and downs in their marriage, you can tell that Faith Evans and Stevie J's divorce is certainly a dismal event. After all, the longtime pals have known each other for a long time, since Faith Evans was married to the late Christopher "The Notorious B.I.G." Wallace. During that time, Stevie J aided in producing quite a few hits when he worked intimately with Bad Boy Records.
Last update was on: November 29, 2023 7:35 pm