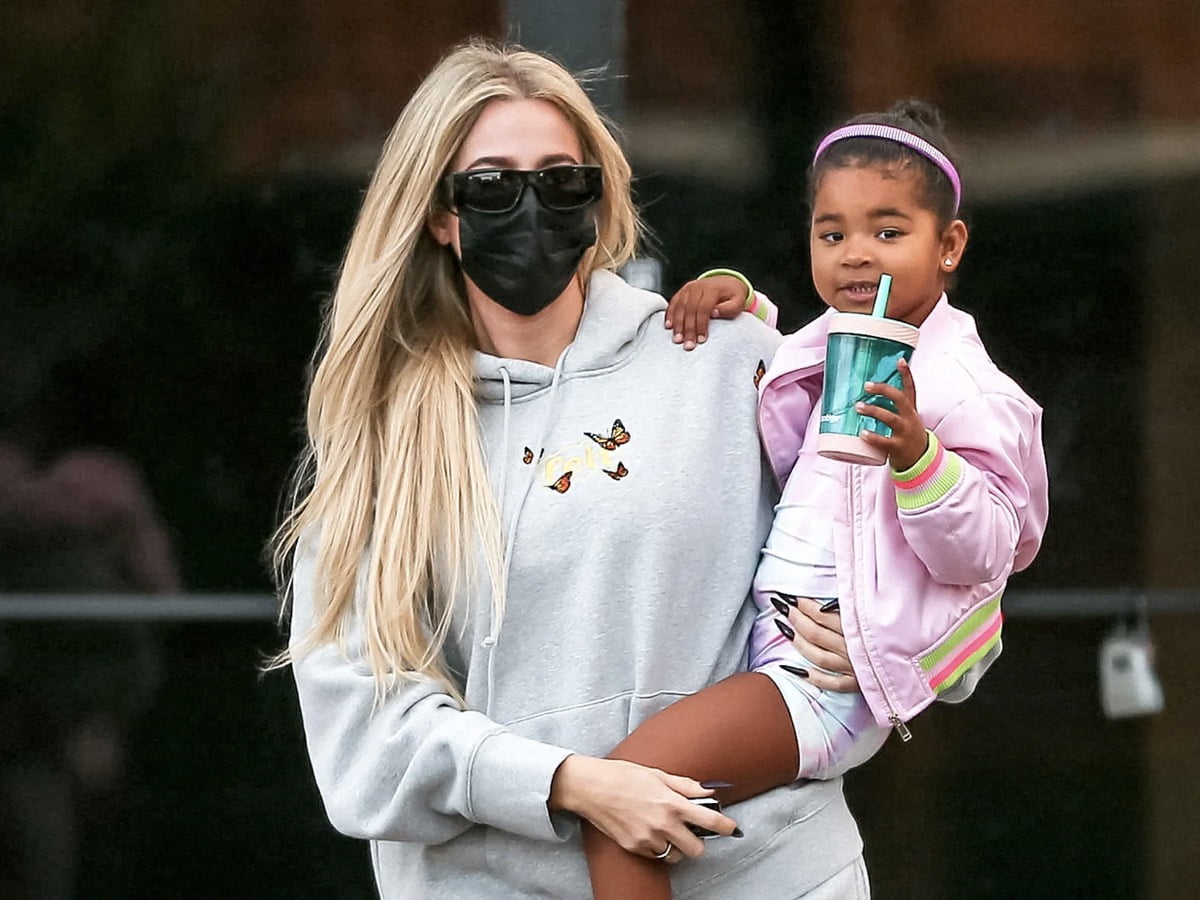 Besides her daughter True Thompson, Khloé Kardashian is COVID-19-positive, per the "Keeping Up with the Kardashians" star. Last Friday afternoon, October 29, you can check out the confirmation by Khloé herself in her social media account.
Remember that her official Twitter handle is @khloekardashian, and at the time of writing, she has more than 29.5 million Twitter followers. According to Khloé's tweet, she and her three-year-old daughter, indeed, tested positive for COVID-19. 
Therefore, she had to cancel several of her scheduled commitments. Since Khloé Kardashian is COVID-19-positive, the 37-year-old media personality, model, and socialite remarked in her Twitter message to her fans that she would not be able to make her scheduled activities happen.
The Kardashian clan member also apologized to her followers. After learning that Khloé Kardashian is COVID-19-positive, you may be wondering if she got one of the several coronavirus vaccines available.
According to the mother of one child, she had been vaccinated "luckily." Khloé Kardashian cited that she and her daughter would be in their home in quarantine and following present coronavirus guidelines.
The tweet confirming Khloé Kardashian is COVID-19-positive has already raked in over 51,900 Twitter likes, 1,107 retweets, and 472 Quote Tweets at the time of writing. After they read the report that Khloé Kardashian is COVID-19-positive as well as her daughter with Sacramento Kings basketball player Tristan Thompson, some netizens stressed the significance of getting vaccinated. 
They affirmed that similar to obtaining the flu shot, a fully vaccinated individual could still catch the coronavirus disease. Some of Khloé Kardashian's fans also remarked that the problem with the vaccines is that they cannot help 100-percent from the COVID-19 variant and the virus's mutations. 
Meanwhile, supporters commented that they are praying for the healing of Kim Kardashian's sister and her young daughter. They advised the Los Angeles, California native not to let the negative comments affect her. 
Khloe Alexandra Kardashian also received supportive words from her fans, telling her that she and her offspring would be fine since they are fully vaccinated. 
Last update was on: October 4, 2023 6:20 pm