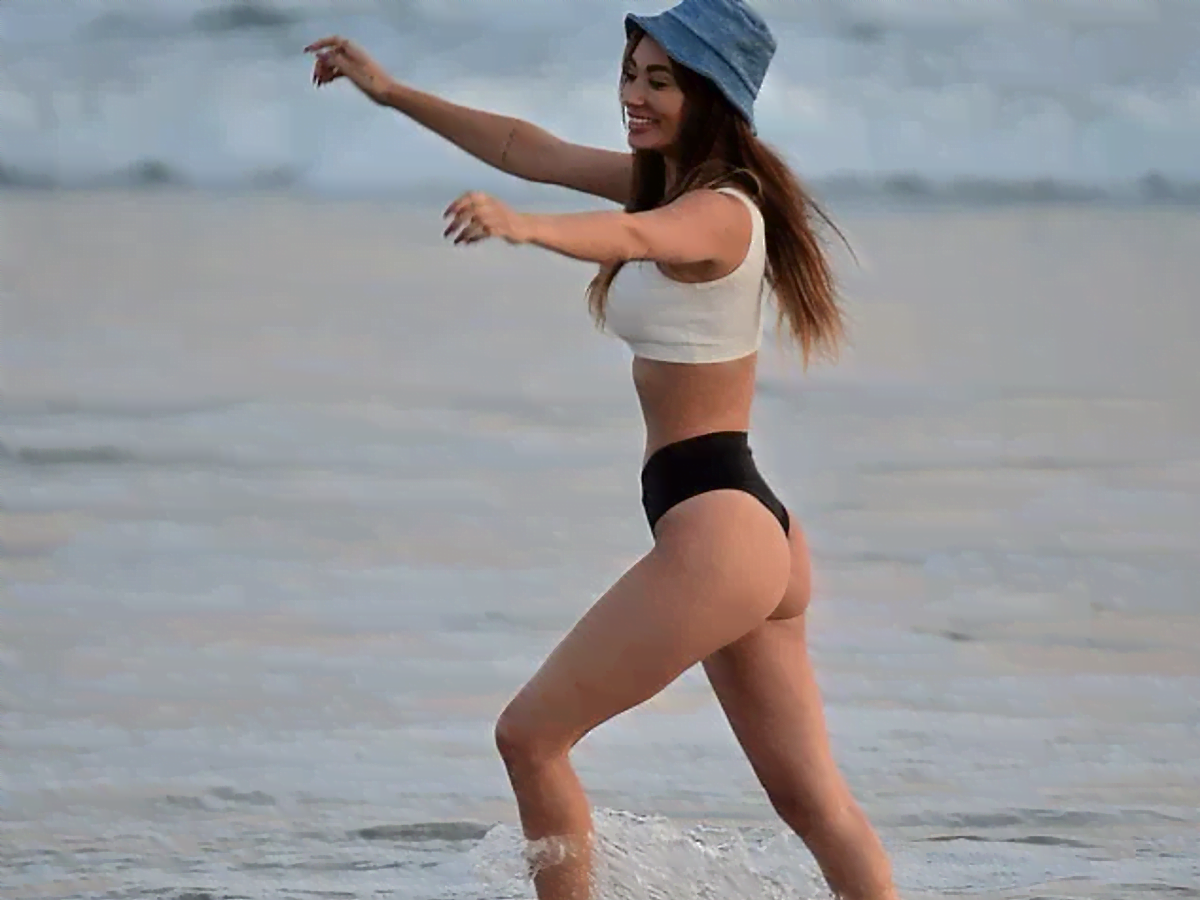 LONDON, U.K. – Canadian reality television star Francesca Farago stuns as she showcased her noteworthy physique on her social media after her recent breakup.
The reality star and model continue to keep her more than five million fans on their toes with a series of snaps posted on Instagram on Monday. Suppose you've been following the Too Hot to Handle star online. In that case, you can see her Instagram page filled with incredible photos of her modeling stunning outfits and striking poses that highlight her impressive figure.
Her new posts on Monday are no different, and all her fans are here for it. Francesca shared a series of stunning poses of herself on the sidewalk while modeling a tiny black bra top and black oversized leather pants.
View this post on Instagram
In the first photo, the 27-year-old model looked sideways at the camera, highlighting her toned arms and a stunning outfit. She completed that all-black outfit with large white sneakers and added a silver watch to accessorize the ensemble.
In the second snap, Francesca confidently put her jaw-dropping washboard abs on display. She's looking fit as always with her slender waist in front of the camera. You can also see that the famous reality star opted for a couple of other bling, including large hoop earrings and stacked two necklaces to complement her outfit. She also added a couple of rings on her left hand as she strokes her stunning poses at the camera.
As most fans know, the famous reality star always looks flawless in her photos, and this one is no different. She featured a rich palette that complements well with her natural look. Unsurprisingly, Francesca left her caramel tresses on display with chic-styled curls.
In her last snap, the model and influencer proudly showed off her toned back with the string crop top and her ample curves as she posed with her back to the camera. Francesca looks stunning, so it's not surprising she got over a million likes for her recent snaps.
Last update was on: August 2, 2023 4:19 pm