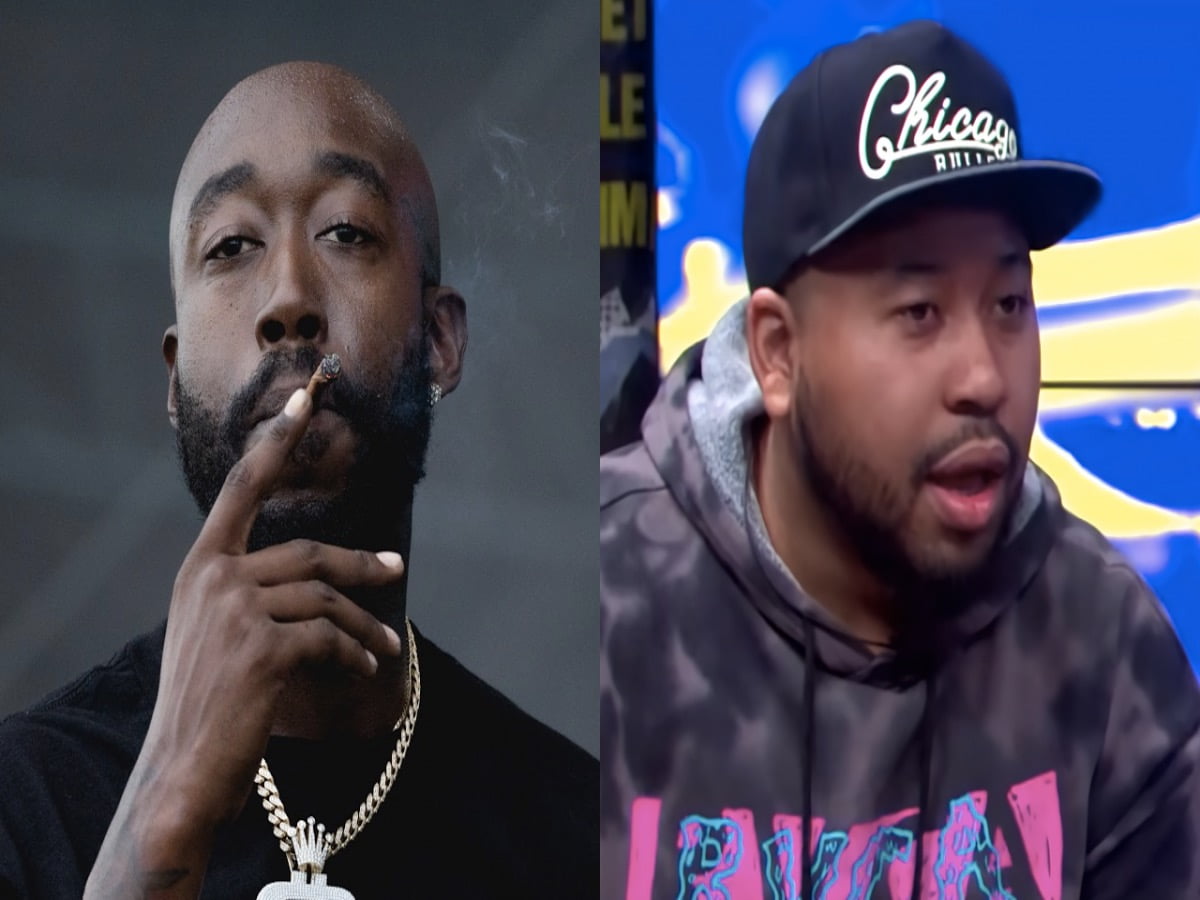 You will feel surprised and eager to watch the possible Freddie Gibbs and DJ Akademiks's boxing match. As you know, these two entertainment industry personalities have had their feud, and it looked like neither of them has any intention of ending it.
Nevertheless, Freddie Gibbs and DJ Akademiks's boxing match can be the celebrity boxing fight that is a way to put their Internet-based dispute to an end. After all, you must be aware that celebrity boxing matches are popular trends that took over this year.
These clashes have transformed YouTubers into athletes or boxers, while Triller and other streaming platforms collect massive coins from these boxing events. Freddie Gibbs and DJ Akademiks's boxing match may not happen as the latter has thrown up the white flag in their beef.
However, you will learn that neither Livingston Allen nor Fredrick Jamel Tipton dodges the subject of each other during interviews. DJ Akademiks appeared on the weekly podcast "Million Dollaz Worth Of Game" with Gillie Da King and Wallo.
The Jamaican-American entertainment media personality discussed his ongoing back-and-forth verbal clash with the Gary, Indiana hip-hop and gangsta rap artist.
Additionally, you will learn that DJ Akademiks, who has said that he is down to enter the boxing ring for the right price, was queried at one point about the likelihood of entering the boxing ring to square up with Freddie Kane.
He remarked that he would step foot in the ring with any of these "n***as." Meanwhile, Freddie Gibbs caught wind of DJ Akademiks's comments after an article from The Source.
You will discover another party is interested in Freddie Gibbs and DJ Akademiks's boxing match to happen, and it is no less than Kane himself. This 39-year-old rapper has responded to DJ Akademiks's invitation to fight, saying, "Let's do it."
If you can remember, long before the possibility of Freddie Gibbs and DJ Akademiks's boxing match, the former had previously challenged Dr. Umar Johnson. That is right, Freddie Gibbs wanted to square up against him in the boxing ring, similar to what he now wants to do with DJ Akademiks.