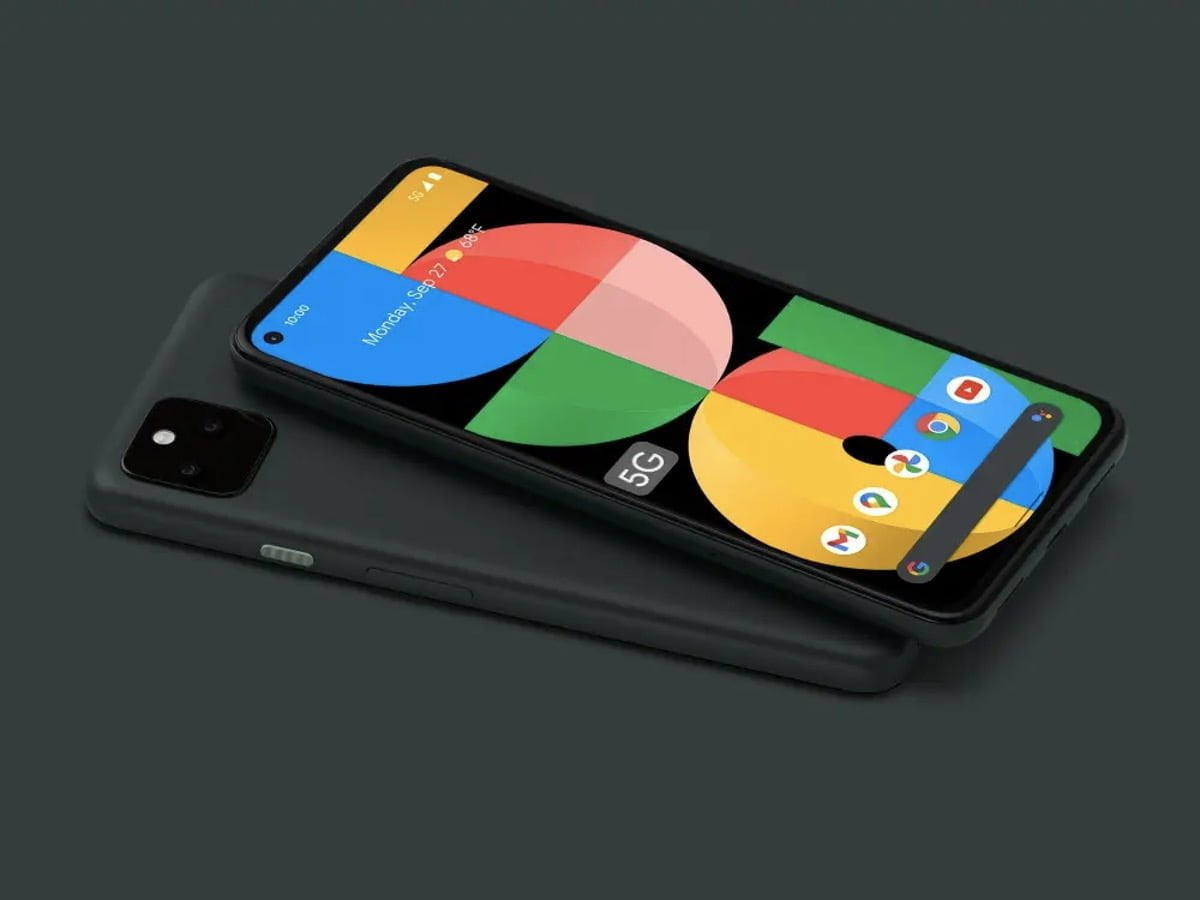 Smartphones are becoming more advanced day by day. The market is very competitive in introducing new phones under different ranges, but the performance improves. Back then, people are already happy using a phone with a colored screen. As long as they can also play a game, everything is perfect. Now, people experience better features, thanks to the innovators.
Mid-ranged smartphones also have exceptional performance. These are not very expensive, but they can still meet the needs of other users. You can browse with ease, you can watch a video without lag, you can play a game without interruptions, and you can take a photo anytime and anywhere.
There are many choices in the market, which might give you a hard time deciding. If you're looking for an excellent mid-range phone for your daily use, here's a Google Pixel 5A review to consider.
What's in the Box?
It comes with a Google Pixel 5A unit that measures 6.10 by 2.90 by 0.30 inches. The size of this phone is right for most hand sizes of adults or teenagers. When you hold it for a longer hour or use it while walking, it will not give you any hassle. Aside from that, keeping it in your pocket is not an issue since it only weighs 183 grams.
Another thing that you'll love about this phone is the design. It's very classy, s if it's a line product of Blackberry, and the case is available in different colors. You can choose any color you like, unlike other smartphones only available in the typical monochrome colors. You won't be needing any case because the cover has an excellent texture as if you're already using one.
The screen uses a Gorilla Glass 3 screen protector, an add-on since not all phones have this feature. It makes sure the screen is very strong, preventing any crack or scratch. The body comes from a quality metal material, which assures its sturdiness,
Aside from the phone, it comes with a USB Type-C charger, but it doesn't have other inclusions, like a stylus. The price is right for the unit alone and charger, but it doesn't compromise performance or durability because this phone built by Google has excellent features you'll undoubtedly love.
Specs
Display: 1080p x 2400p
Processor: Qualomm SM7250 Snapdragon 765 5G
Ports: USB Type-C 3.1, 3.5mm audio jack, Nano-SIM
Storage: 128GB
RAM: 6GB
Operating System: Android 11
Connectivity: Bluetooth 5.0, Wi-Fi 802.11
Features
The Google Pixel 5A is one of the most popular smartphones because of its many exceptional features. Though other users think it can still do better, most users enjoy its features.
One feature that Google enhanced about this phone is the prolonged battery life. Compared to the previous Google Pixel version, the battery life of this phone is better. You don't have to think of how your phone will last outside without recharging because it uses a 4680mAh cell. You can use it all day, and it can even last up to 48 hours if you're on a battery saver. It's the best device to bring when you have outdoor activities, like hiking, camping, or trekking.
Aside from that, it's not easy to drain it. Even when you already had a three-hour screen time, the battery is still 70%-usable. If you don't use the phone too much, you can conserve electricity because it's less likely to recharge twice or thrice a day. When you need to charge, the phone is fast-charging, which is handy when you're in a rush, but you have to charge your phone up to 50% of its battery life.
Another feature that you will love is the camera setting of this phone. The quality is better than typical smartphones in the market. The rear camera uses a 16-megapixel ultra-wide camera, which is excellent for taking shots of a beautiful view, or when you're taking group photos. The front camera uses an 8-megapixel camera, making it exceptional when you're taking selfies. It may not be as high-end as other smartphones, but the shots are exceptional. Aside from that, the Smart Image Processing of Google makes the entire shot better once it processes the photo.
The 6.34-inch screen of this phone comes with a 1080p display, making it huge enough for any app. If you're browsing the internet, playing games, or using other apps, you'll have a good time because the display is wide enough for a better view. Many users have fun watching videos or movies or playing games because they don't struggle to view a larger display. Aside from that, the screen is very clear. Blurs are very seldom, especially when you're doing a screenshot.
Another reason to love this phone is the sound quality of the stereo speaker. If you love music, it plays any music with excellent sound quality. The sound is clear and doesn't create unwanted noises, even when you turn up the volume.
If you're not into playing music using the loudspeaker, you can listen to your favorite music while using headphones or earphones. Connecting to a Bluetooth speaker is also not a hassle because it supports Bluetooth 5.0.
This phone is also usable for office-related tasks. Videoconferencing is better when you're using this phone because the microphone's performance is impressive. Your voice is clear whenever there are calls, and it doesn't pick up background noises.
The performance of this phone is also another reason why you should love it. Scrolling up and down, or left and right, is fast, unlike other mid-range smartphones. It doesn't lag, it doesn't give any burden when it comes to sluggishness, and it doesn't disappoint when you want to multitask. Since it uses a Qualcomm Snapdragon processor, you can switch from one app to another in a jiff. If you also want to play HD games, you can also play any, like shooting or MOBA games, thanks to its 6GB-RAM.
You'll also love how this phone is water-resistant. You can submerge it in about three feet for as long as 30 minutes. It makes it the perfect phone to bring on outdoor activities where it might rain, or your bag and clothes might get wet. It's also IP67 dust-proof, making it exceptional for hiking or camping. The long battery life advantage of this phone matches its water-resistant feature. If you're also a bit clumsy, and you tend to drop your phone in the comfort room or sinks, you will no longer think of a phone's durability with this one.
When it comes to connection, this phone features 5G connectivity. If you don't have any Wi-Fi connection, you can browse through your data, and it assures you a swift performance as if you're using the internet. Thanks to its processing and chip, you can guarantee zero lags, and the browser will not exit unexpectedly.
Pros
Water-resistant
Quality camera
Long-lasting battery life
Cons
Lacks 5G and software-level support
The support policy is not class-leading
Not widely available in the market
Conclusion
The Google Pixel 5A received an above-average rating from most users, even though some think it's too boring. There is much positive feedback to consider compared to negative ones, which justify how this phone is worth your money.
The best feature of this Pixel phone is its durability. It uses quality material, and it's even IP67 water-resistant. You can bring it everywhere you go, especially outdoors, which other phones in the market are not capable of. Regardless if you're going on a hike or camp, this phone is the handiest you can consider, and it's why users admire it.
Another good thing about this pone is the battery file, an ad-on to your outdoor life. You don't have to change from time to time because the battery life of this phone can last for 48 hours when you're not using it at all. When there's an outage or no source of electricity in one area, your phone can undoubtedly survive it. It might even last longer.
The camera is also impressive, according to users. It may not exceed the expectations of most users, but for its price, the camera is already impressive. It captures clear photos without any oversaturation settings or excessive vibrancy. It takes the photo as is, which is why many users still think its camera is admirable. Capturing a view is easier with its built-in ultra-wide lens. Plus, taking selfies is also not a problem anymore.
On the other hand, this phone is not widely available in the market. It also lacks software-level support, which is why other users think it's very boring. Aside from that, the support policy of this phone is not as impressive as other brands, and that's what makes others switch to another phone.
Nonetheless, the performance and durability of this phone are what make it one of the in-demand smartphones in the market. When you can have a durable phone that's also top-performing at an affordable price, you'll undoubtedly prefer that instead of an expensive one. If you're searching for a mid-range one with exceptional performance, you should buy the Google Pixel 5A. It's not only affordable, but it's also very handy. Plus, the quality is impressive, thanks to its sturdiness.
Last update was on: July 5, 2023 12:34 pm