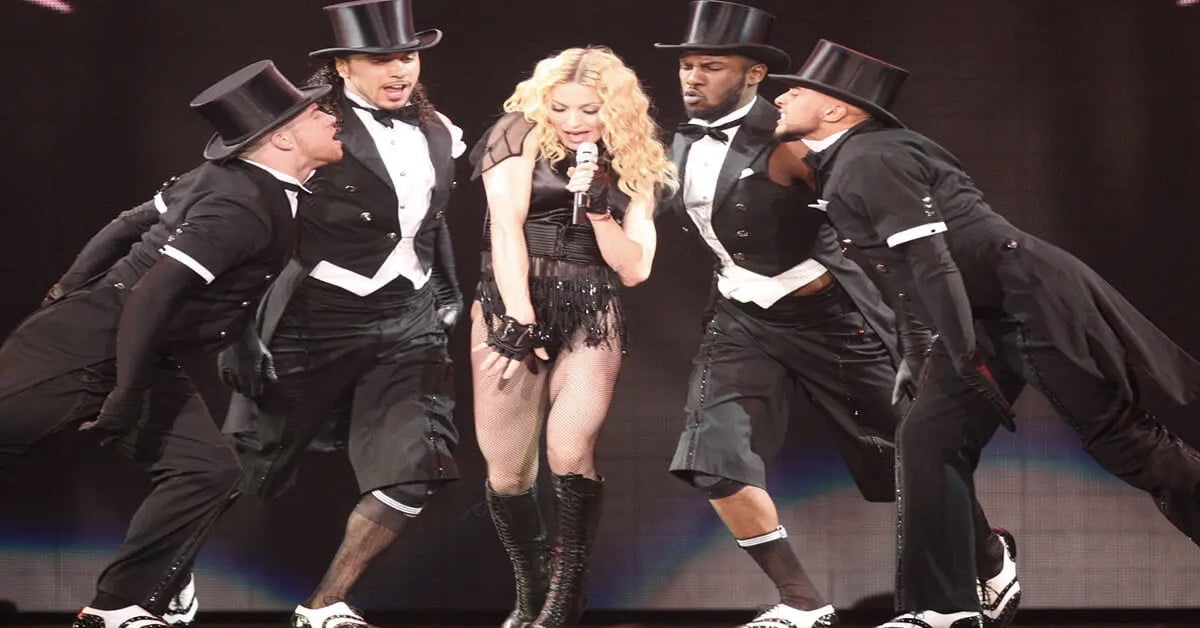 Madonna marked her 65th birthday in Lisbon with her six offspring. The renowned artist celebrated her 65th on August 16, surrounded by her kids: Lourdes, 26, Rocco, 23, David, 17, Mercy, 17, and 10-year-olds Stella and Estere. To double the celebration for Rocco's birthday too, she took them on a Lisbon journey. Their escapades in Portugal, which included beach outings and a grand party, found their way to her Instagram stories.
Last Saturday, she showcased her kids relishing their beach day, captioning, "Beach day birthday joys!"
Furthermore, Madonna presented a variety of photos: Lourdes and Mercy basking in the sun, David with a horse, and Rocco ambling by the sea. Another image captures Mercy sprinting across the sands while Lourdes humorously gestures to the lens.
The celebrated singer later offered a sneak peek of her lavish birthday festivities. Dressed in an elegant sheer dress paired with a prominent pearl necklace, she shared intimate moments with each child. A touching image displays Madonna embracing one of her youngest twins warmly during the celebrations.
All her children got dolled up for the big day – with the sons sporting crisp shirts and the daughters donning vibrant frocks. Lourdes, mirroring her mother's style, graced in sheer white. Following her mother's musical path, Lourdes even delivered a performance during the event.
A snapshot on Madonna's feed depicted Lourdes serenading guests, captioned with appreciation for her daughter's musical talent.
Renowned fashion photographer and Madonna's close acquaintance, Mert Alas, also captured moments from the bash. He highlighted details like Madonna's intricate heart-shaped cake adorned with an "M" and custom napkins. His collection also included spirited moments of Madonna and her kids, including one where Lourdes toasted with a margarita and another showcasing Rocco, without his jacket, sharing a tender moment with his mother.
In another post, the iconic singer expressed gratitude for life, especially after her recent hospital stint due to a severe bacterial infection. In her words, "Reviving the dance spirit on my birthday felt surreal! Overflowing gratitude." She expressed her heartfelt thanks to Lisbon and everyone who played a part in the merriment.
Accompanied by her chartbuster "Vogue," she shared glimpses of her trip, showcasing the family bonding on a yacht, equestrian activities, and dancing moments.
Highlighting her health scare, Madonna's trusted manager, Guy Oseary, revealed details of her hospitalization earlier in June. He informed, "Madonna faced a grave bacterial challenge on June 24, resulting in ICU care." While she's on the mend, she remains under medical supervision. Optimistically, he mentioned her anticipated full recovery.
Oseary added that due to these unforeseen health issues, Madonna's "Celebration Tour" would face interruptions. Following this, Live Nation has announced rescheduled tour dates.