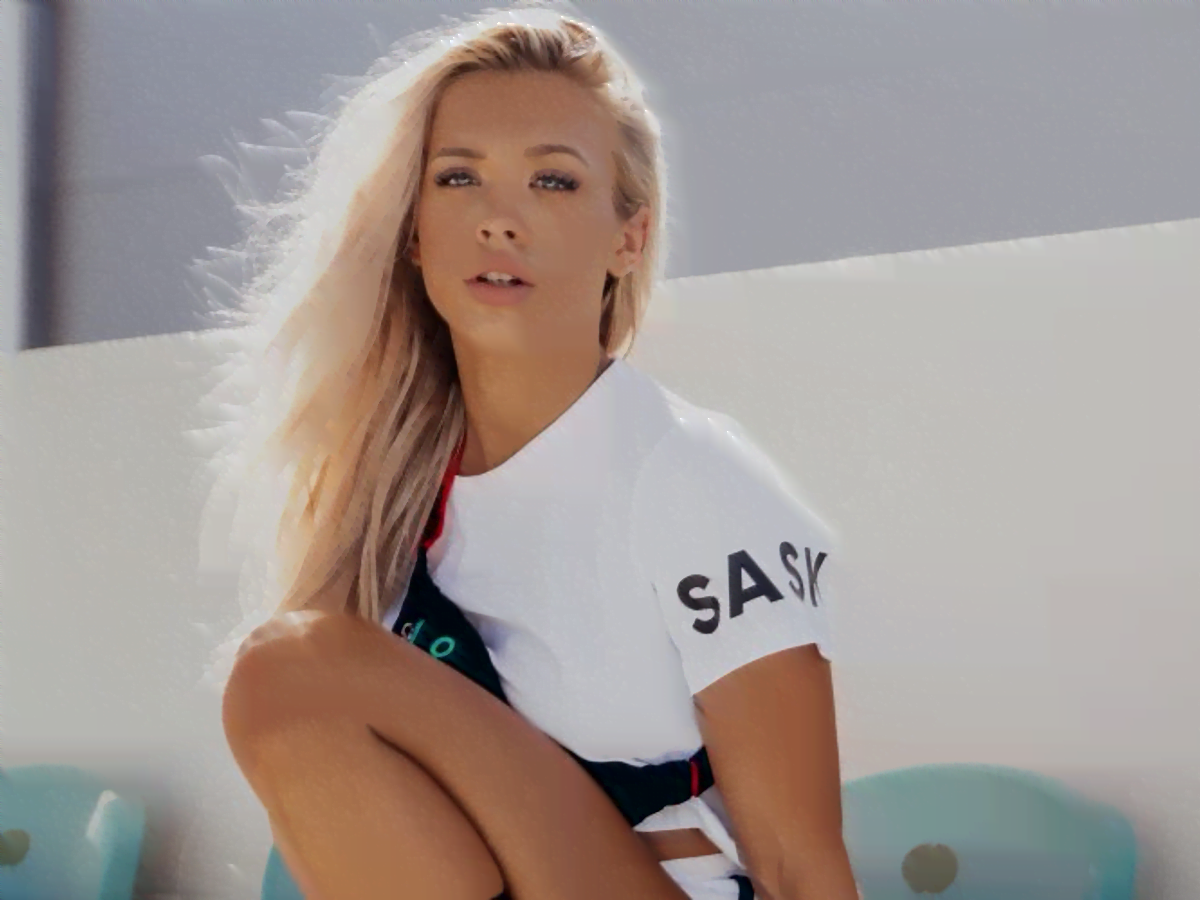 GOLD COAST, Queensland – Social media sensation Tammy Hembrow showed off her sensational physique to all her fans on Instagram.
The famous influencer and model frequently put on a show for her fans, displaying her incredible physique and beauty. She's well known for setting pulses rising with her hot social media photos.  The series of photos she posted on the platform on Thursday didn't disappoint.
The blonde bombshell influencer shared a couple of photos of her modeling lace lingerie from the brand Lounge Underwear. Tammy has an incredibly toned body, given she's also a famous fitness guru and blogger, and it shows in her pics. The skimpy bra and matching briefs left little to the imagination. But if you have jaw-dropping curves like hers, there's no reason to be shy showing it to all the fans.
View this post on Instagram
The lacy underwear did highlight her impressive curves, also displaying her jaw-dropping cleavage and toned washboard abs.
The 27-year-old mommy blogger and influencer posed sitting on the sofa, looking seductively in the mirror as she took a selfie.
Tammy went simple and subtle in the photos, opting to leave the accessories behind. She also left her blond locks in simple yet still glamorous loose curls. However, like all of her Instagram snaps, the model rocked a full coverage make-up on this one. She looked flawless but also ready for a relaxed and get pampered.
The Gold Coast-based Instagram model also opted for a simple caption with a butterfly emoji.
Fans were delighted with her recent post, as you can read in their comments. Her photos already got nearly 150 thousand likes, and fans can't stop complimenting the mother of two. She's incredibly gorgeous and rocked that lingerie to a tee, a fan commented.
Another fan said that she has an incredible model figure. Some of Tammy's fans also praised her choice of furniture and even went to ask where she got the sofa from.
Last update was on: November 1, 2023 8:20 am