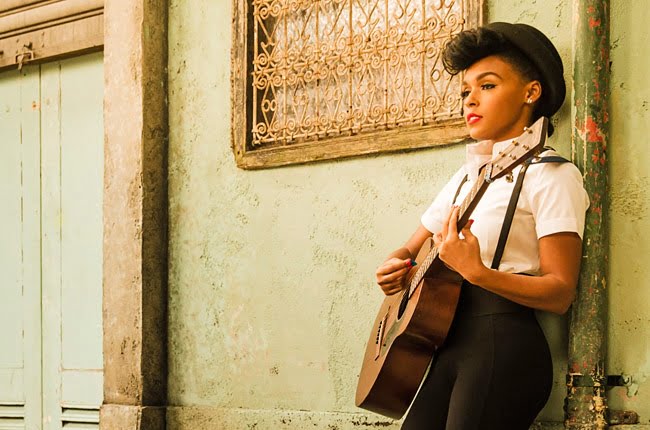 Janelle Monae scores a goal as she teams up with Pepsi for their "Now Is What You Make It" global football campaign. In a two-minute commercial spot, the quirky singer debuts a Brazilian-infused cover of the David Bowie classic, "Heroes." "We wanted to put some Atlanta in it, some down South in it, and a little bit of Rio in it and make it our own," Monae told Billboard.com, hoping her updates to the 1977 rock epic make Bowie proud.
The video, shot in the bustling streets of Rio, also features cameos by soccer superstars David Luiz and four-time FIFA World Player of the Year Lionel Messi. An interactive version available at Pepsi.com lets viewers click on hidden easter eggs, including an acoustic solo by Monae and a documentary celebrating football worldwide.
For Monae, being the most recent addition to the Pepsi roster is an honor. "I'm a big fan of Pepsi and the lineup from Beyonce to Michael [Jackson] to all the incredible artists, so just to be asked to stand alongside them is great." This is the latest of several ad campaigns for Monae, including a commercial appearance she made for longtime Pepsi rival Coke in 2009.
"Heroes" is available for purchase on iTunes and Google Play.