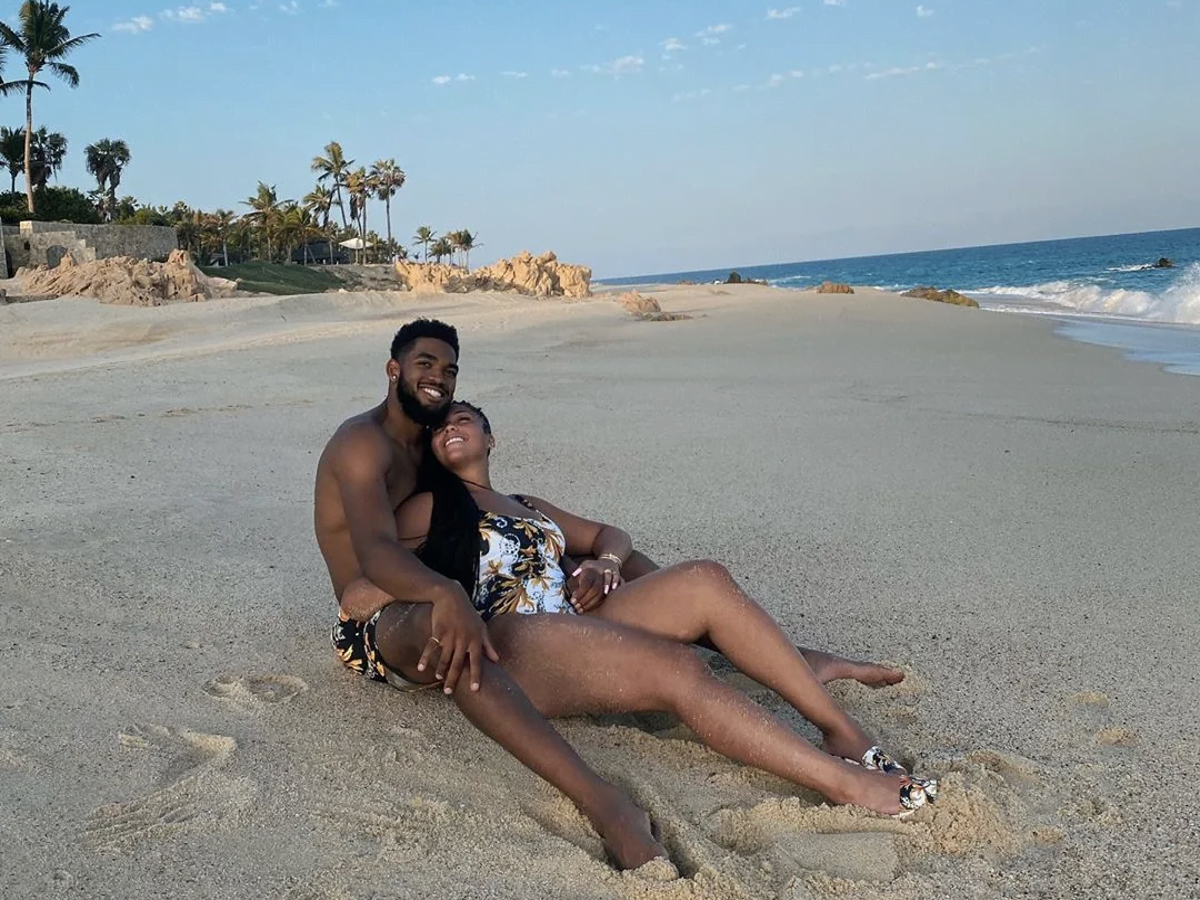 Jordyn Woods's boyfriend is Karl-Anthony Towns, Jr. If you are a fan of this Minnesota Timberwolves center and power forward, you must be aware that he celebrated his 26th birthday last Monday, November 15.
With this important occasion, Jordyn Woods made sure that her boyfriend felt extra-special. You can check out the Instagram clip that the Los Angeles, California native shared this weekend on her official social media account with the handle @jordynwoods.
You can see Jordyn Woods's boyfriend in the video on his special day, meeting friends and family and checking out the birthday gifts he received. You can tell that the delighted celebrity birthday boy received special presents that look pricey, such as a watch and some male accessories on the Instagram video.
The social media post of the model, media personality, singer, socialite, and businesswoman she shared with her more than 12.1 million Instagram followers at the time of writing includes a caption, so you will understand what it is about. Jordyn Woods wrote that she was surprising her "favorite boy @karltowns" for his birthday.
The caption for the Instagram post about the recent birthday celebration of Jordyn Woods's boyfriend also included credit for the video by "@chuckyanthony." When you check out the Instagram clip, it has already raked in exactly 108,008 Instagram likes at the time of writing. 
You can be sure that the fans really loved the video clip showing the delightful occasion held for Jordyn Woods's boyfriend. Many supporters commented that the young couple looked cute together. 
One of them mentioned that they feel the authentic friendship and love the two celebrities have for each other. The public display of affection performed by Jordyn Woods's boyfriend and herself also made some fans remark that such an image is how young love should appear.
Finally, you can read many Instagram followers of Jordyn Woods saying how pleased they are for the celebrity couple. Indeed, you can tell that Jordyn Woods's boyfriend Karl-Anthony Towns, Jr. had a blast, especially because his special someone did a lot of effort to make him feel super-happy on his very special day.