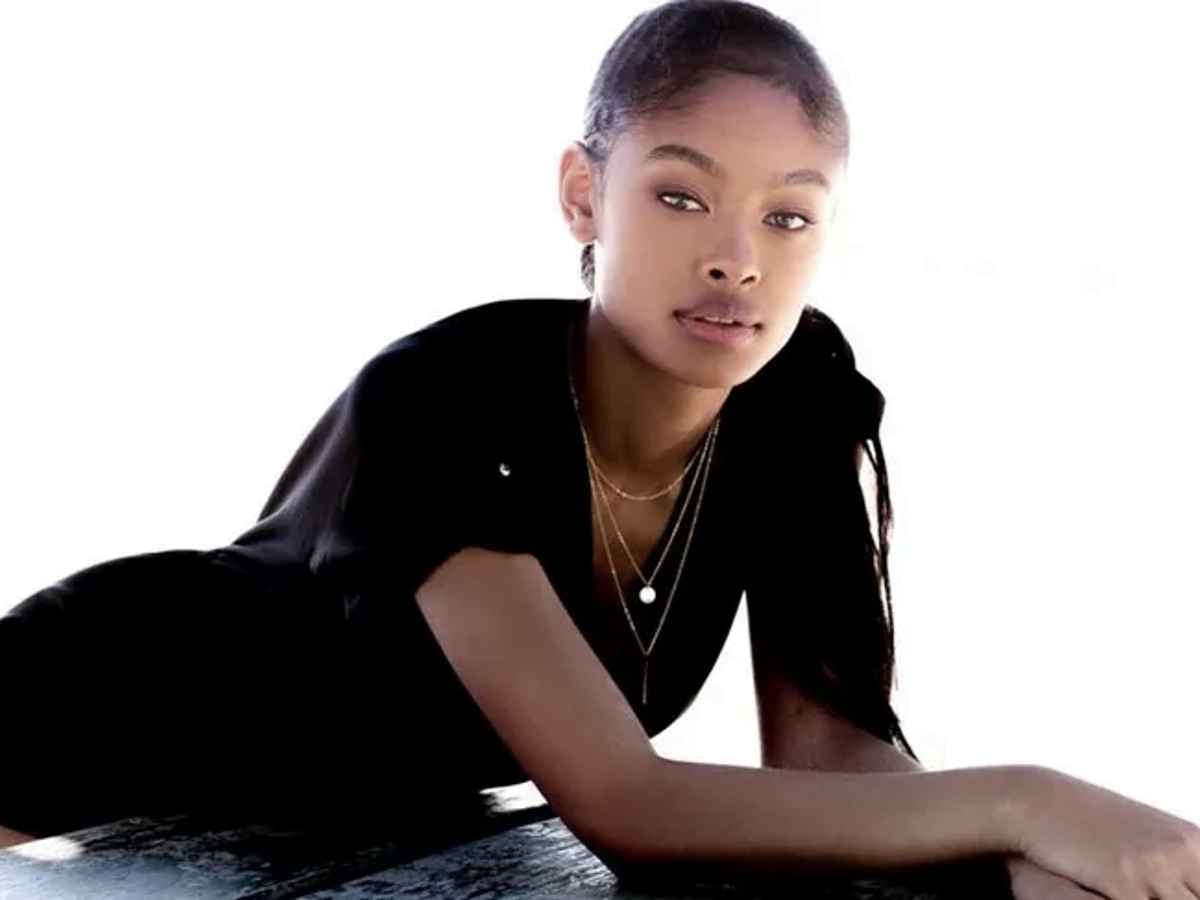 You must be aware by now that Vinetria is the rumored girlfriend of Kanye West. This 22-year-old beauty was audacious to display her sultry side this weekend in a series of Instagram snaps.
Kanye West's alleged girlfriend made her presence on the famous social media platform felt with her impromptu and steamy photoshoot. You can tell that Vinetria left very little to Yeezy's imagination.
The provocative images of Kanye West's alleged girlfriend she herself shared on her official Instagram account with the handle @vinetrria, where she has more than 441,000 Instagram followers at the time of writing, surely made jaws drop.
You can see in the snaps Kanye West's rumored lover posing in a collection of pics with her tiny waist and impressive cleavage in full display. The dark-haired Instagram influencer looked like she was at a party or some event. 
Furthermore, in Vinetria's daring Instagram post, you can see that she wore a strapless little black dress. This body-hugging clothing featured a zipper on the front.
Kanye West's alleged girlfriend gave her fans an eyeful by pulling her dress's zipper down during the titillating photoshoot. You can say that Vinetria nearly spilled out of the dress, making her use her hands to avoid a full-blown wardrobe malfunction.
Vinetria's hot social media post has already raked in 69,692 Instagram likes at the time of writing. You will feel astonished as Kanye West's alleged girlfriend seemingly wants to look captivating in the world's eligible bachelors' eyes as her rumored rapper boyfriend professed his love for his estranged wife, who is no less than Kim Kardashian. 
Kanye West had delivered a larger-than-life speech. He revealed that God intends for him and his ex-spouse Kim Kardashian to be exemplary husband and wife to millions of people who have broken marriages.
In the Yeezy designer's passionate speech, you will also learn he remarked that the Almighty wants him and the "Keeping Up With The Kardashians" star to lead millions of broken couples to the path of reconciliation, forgiveness, and love.