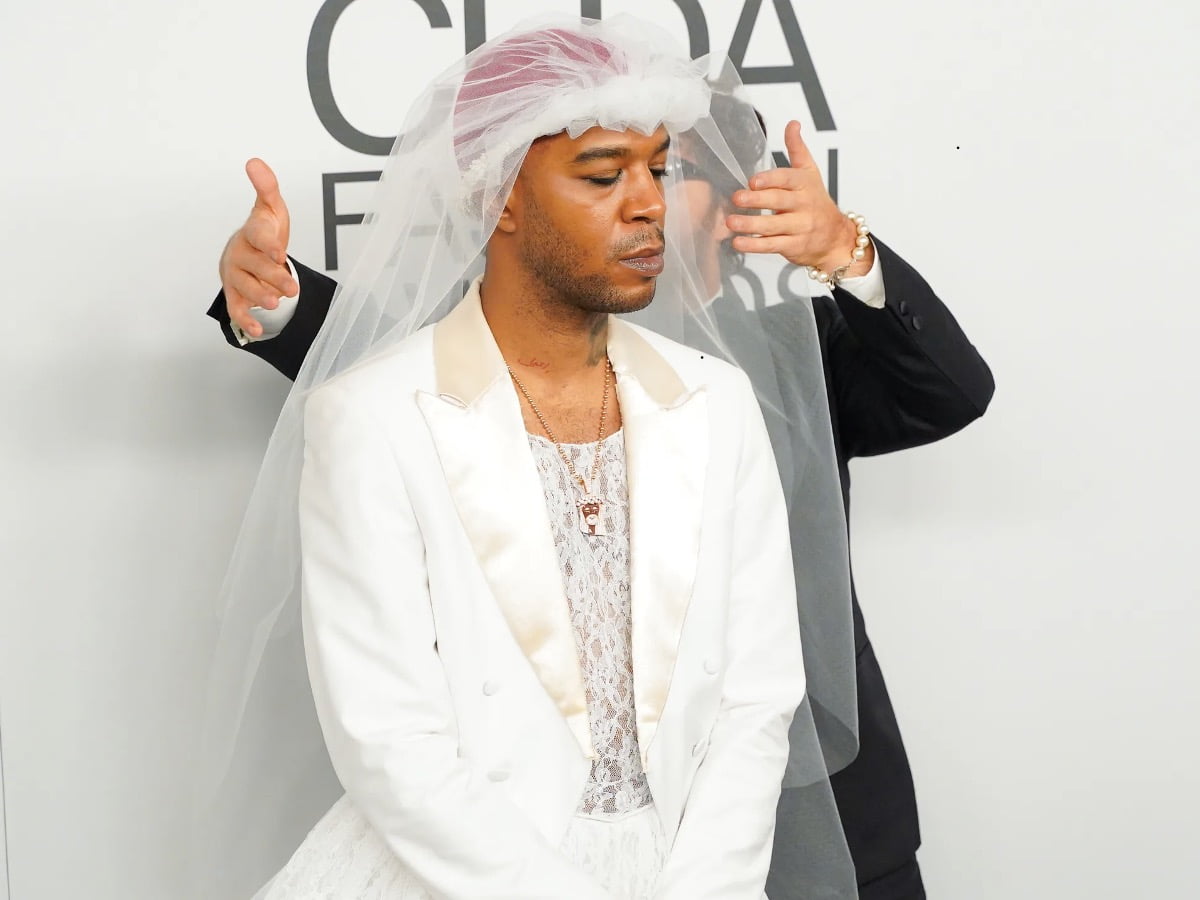 Kid Cudi is your beloved rapper who likes to get the Internet talking about his unusual public appearances. You can recall that the last time he wore a dress, it became a trending topic on the Internet.
This week, Scott Ramon Seguro Mescudi attended the 2021 CFDA Fashion Awards. If you wonder what this event is about, it is the Council of Fashion Designers of America Awards, which is known as the "Oscars of fashion." 
The 2021 CFDA Fashion Awards is a happening that acknowledges the artistic achievements of fashion designers, innovators, and creative directors who keep the fashion business relevant. Kid Cudi's look elicited all kinds of responses from the public.
You may feel intrigued why. Well, the 37-year-old Cleveland, Ohio-born rapper wore a white, lace wedding-style dress with a veil. 
Kid Cudi topped his controversial outfit with a Black Jesus chain. Eli Russell Linnetz, who was also reportedly responsible for A$AP Rocky's Met Gala look, designed the musician's dress.
Linnetz is a nominee for the Council of Fashion Designers of America's Emerging Designer of the Year honor. He shared that he texted Kid Cudi out of the blue regarding a wedding dress and asked him if he could be his "bride" at the fashion event.
Kid Cudi pointed out that he trusted Linnetz. Thus, the rapper, who is also a singer, actor, songwriter, and record producer, remarked that he was willing to do the designer's plans.
Kid Cudi walked the 2021 CFDA Fashion Awards red carpet, and he surely got many attendees and social media users talking. Besides this fashion event, if you want to learn more about Kid Cudi, you can watch his documentary "A Man Named Scott," which tackles his self-love, dreams for the future, struggles, and life. 
Like his fellow rap artist Kanye West, Kid Cudi is also reportedly gearing up for his turn on the hot seat on Drink Champs. This podcast features stars getting interviewed by hosts DJ EFN and N.O.R.E. 
Last update was on: September 7, 2023 12:26 am