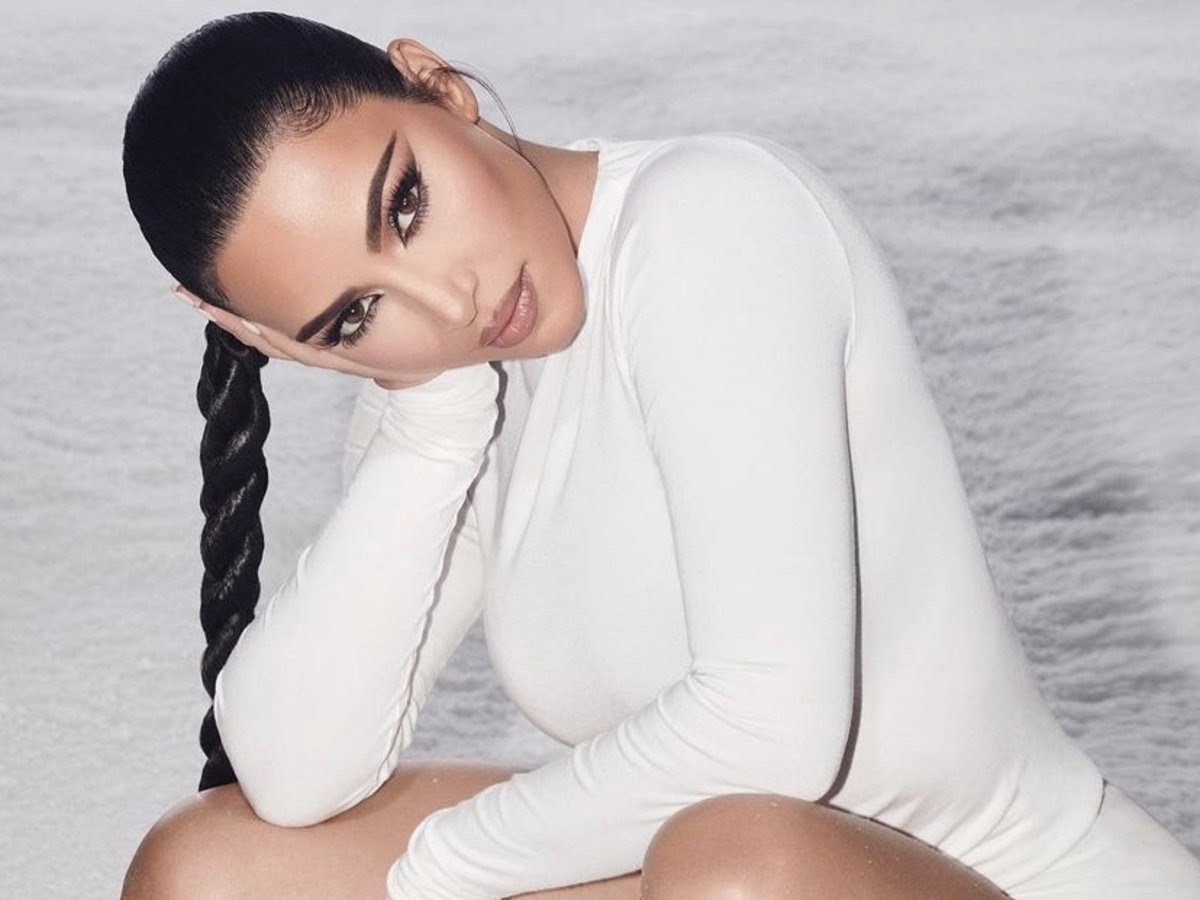 ROME, Italy – Kim Kardashian almost bared it all, again, as she sultrily posed for a photo while wearing nothing except for a sheet covering her body.
As the public knows, Kim isn't one to shy away from posing photos while barely wearing anything. She loved stylish clothes that accentuate her incredibly curvy body, but she's also known to love posing in the nude if the photo calls for it.
In her latest social media update, Kim Kardashian grabbed a lot of attention as she posed with no clothes on except for the bedsheet she's holding to cover her body. The reality TV star looks very seductive as she posed on her hotel bed, only covering her body with the sheets. Kim looks flawless and made up. But what made the photo ultra-seductive, except that she had no clothes on, was her wavy bedhead hair.
Kim K's black tresses were slightly mussed, adding a bit of sexiness as she posed with a fierce face at the camera.
The makeup mogul is currently enjoying a vacation in Rome, taking a little time off from the chaos of her ongoing divorce battle with her estranged husband, Kanye West. Ever since she left LA for Italy, Kim has been keeping her fans updated about her trip.
In her previous social media post, Kim shared a clip while sightseeing at the beautiful parts of Italy like the Roman Colosseum. She also shared a photo with her hairstylist Chris Appleton and makeup artist Mario Dedivanovic as they posed on the Colosseum's ground floor.
As most fans would expect, Kim never forgot about looking glamorous during her European vacation. Her fashion had been spot-on, including her plunging white long-sleeved top that she paired with high-waisted blue shorts.
Kim Kardashian's European getaway has been well-deserved with all the struggles she had to face recently. Besides the drama and dealing with her divorce while running businesses and taking care of the kids, her family reality TV show also wrapped up their final season.
Last update was on: August 2, 2023 8:08 pm