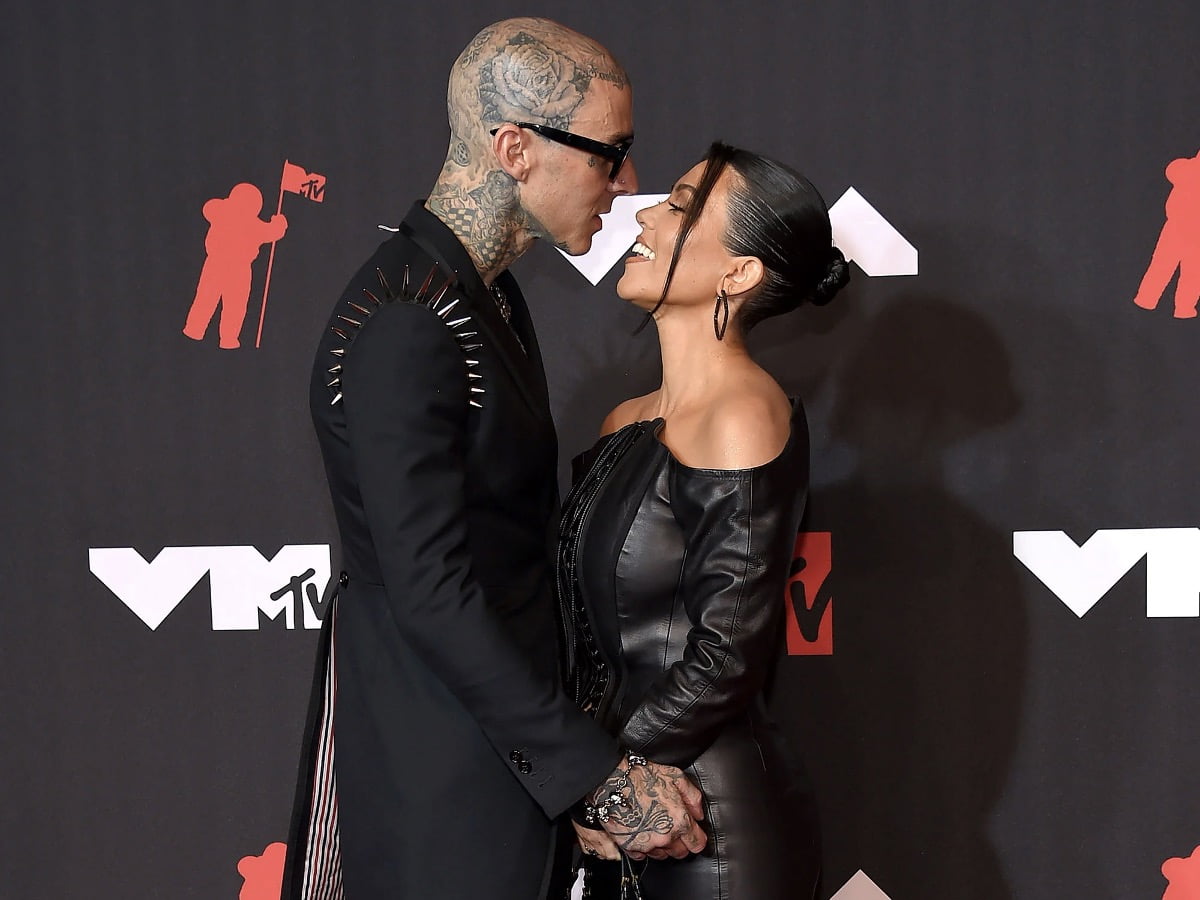 If you have been reading the entertainment news headlines this week, Kourtney Kardashian and Travis Barker's engagement, indeed, happened lately. The Shade Room confirmed this report on its official Instagram account with the handle @theshaderoom.
According to this online celebrity news source, ever since the news about Kourtney Kardashian and Travis Barker's engagement broke out, fans could not help but feel excited about this celebrity couple. 
These avid supporters of the Kardashian-Jenner clan member and the musician sent countless congratulatory messages to the happy couple who they hope will certainly become Mr. and Mrs. Barker soon. The Shade Room's Instagram post about Kourtney Kardashian and Travis Barker's engagement has already amassed exactly 419,772 Instagram likes at the time of writing.
You will surely feel intrigued with this latest happening in showbiz. Based on The Shade Room's report, Kourtney Kardashian and Travis Barker's engagement will lead to the altar with Scott Disick's former partner wearing a white dress. 
Moreover, the 45-year-old Blink-182 drummer reportedly popped the question to his girlfriend at a beachside hotel located in Montecito, California. Before this event took place, you must be aware that Kourtney and Travis have been in a romantic relationship since January of this year.
The mother of three children and the father of two children have, therefore, been together for nine months already as of October 2021. If you are a fan of the Kardashian-Jenner family, you are certainly like the other fans who want Kourtney to live happily ever after with her "prince," who in this case is Travis Barker.
As you know, 42-year-old Kourtney Mary Kardashian was on the brink of marriage during her relationship with Scott Disick. This former couple who you regularly saw on "Keeping Up with the Kardashians" and its spinoffs was together for a decade, from 2005 to 2015.
Many years before Travis came into Kourtney's life, she served as a wife figure to Scott. Today, these ex-partners co-parent and have shared custody with their three school-aged children: son Mason Dash, 11 years old, daughter Penelope Scotland, 9, and son Reign Aston, 6. 
Last update was on: May 3, 2023 11:10 am