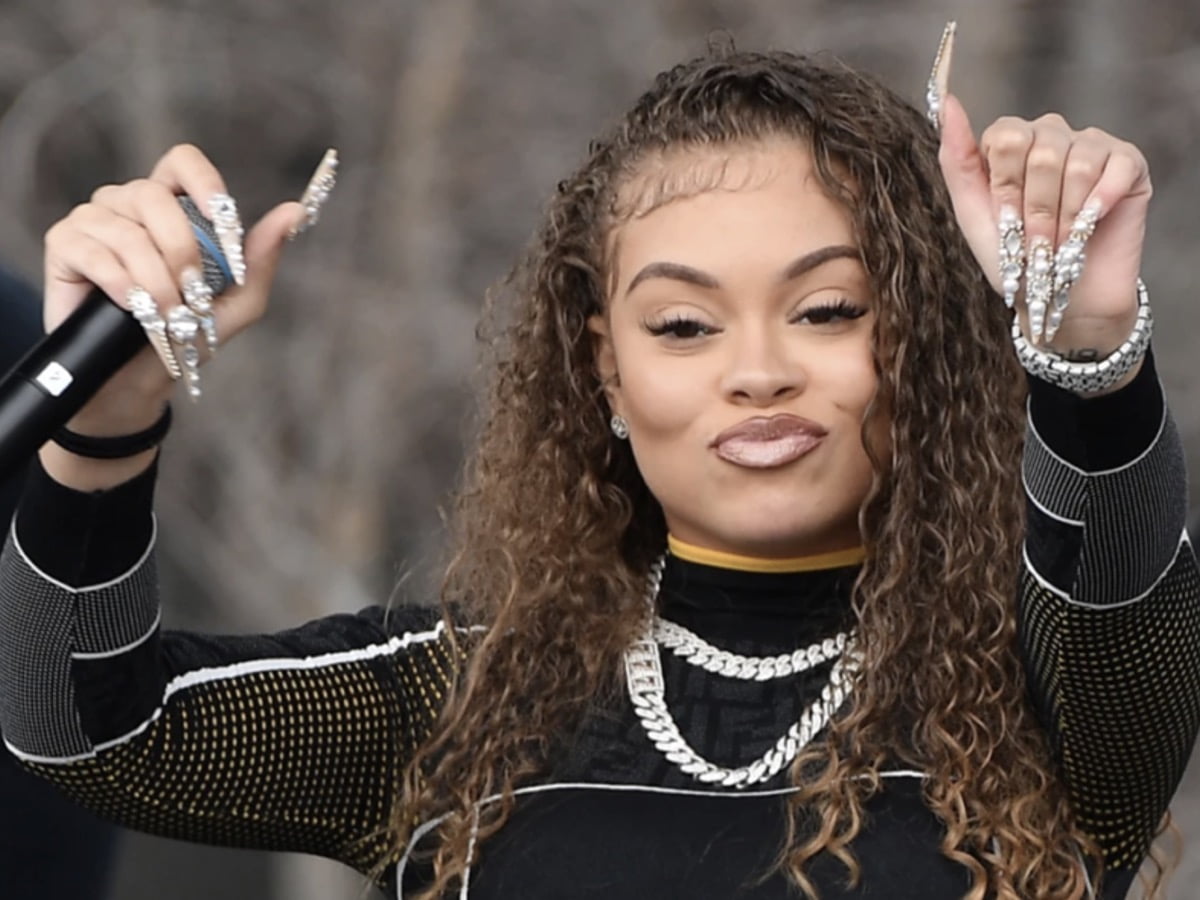 You will appreciate this news, especially if you are a Mariah Carey fan. Latto is Mariah Carey this Halloween 2021.
The 22-year-old rapper and songwriter, whose music genres consist of Southern hip-hop, hip-hop, and trap, recreated Mariah Carey's "Rainbow" studio album. 
On her official Instagram page, you can, indeed, confirm that Latto is Mariah Carey last Halloween weekend when you look at her latest Instagram post that has already amassed exactly 520,199 Instagram likes at the time of writing. 
Latto's Halloween costume references the 1999 "Rainbow" studio album of the Grammy Award-winning musician. You can see her wearing a white tank top and white underwear that Mariah Carey wore to pose for her studio album's iconic cover art. 
Latto's image also features her upper outfit covered in rainbow colors that complement the white backdrop. When you gaze at the image of the official owner of the Instagram handle @latto777, you can be among her more than 8.2 million Instagram followers who exclaimed, "Latto Is Mariah Carey!" this Halloween weekend.
As you can see, Latto's recreation of Mariah Carey's studio album for her Halloween outfit is, indeed, stunning. You can tell that the Columbus, Ohio-born musician, whose birth name is Alyssa Michelle Stephens, really nailed it to pay homage to the legendary songbird.
If you were not born yet when Mariah Carey's "Rainbow" studio album was released 22 years ago, this song compilation sold an estimated eight million copies worldwide. It comprises a mix of hip-hop-influenced R&B jams and various slow ballads.
Mariah Carey's "Rainbow" studio album gave the world hits like "Heartbreaker," which is the studio album's lead single and features Jay-Z. It also includes other famous songs such as "Thank God I Found You," "Crybaby," featuring Snoop Dogg, and "Can't Take That Away (Mariah's Theme)."
Moreover, you will feel wowed when you learn Latto is Mariah Carey this Halloween 2021. After all, this young musician's tribute to the music industry veteran with a five-octave vocal range involves the impressive studio album that the Recording Industry Association of America certified triple-platinum within merely a month.
Last update was on: September 6, 2023 10:17 pm