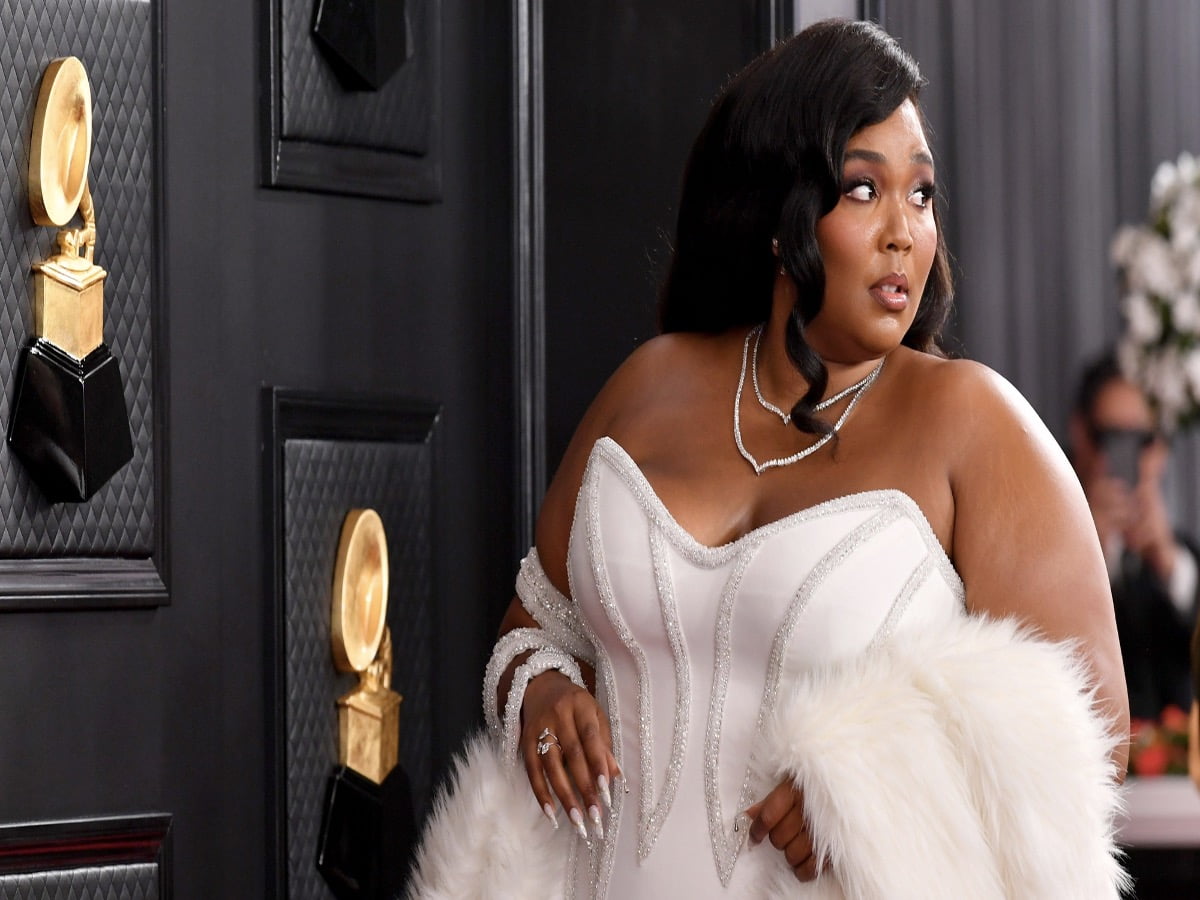 Lizzo was present at the Art Basel Miami Beach 2021 that happened early this month. Last weekend in Miami, Florida, this rapper completed the art event, which brought together art collectors, art galleries, and artists and showcased many diverse exhibitions.
Lizzo performed on stage. She helped conclude the whole event and sang at an exclusive show for American Express cardholders.
"Breathe B***h" is the motif of Lizzo's show, which was angled after several of this musician's performances were initially canceled due to the COVID-19 pandemic. Lizzo commented on her show's theme, saying she was so caught up in fear that she did not remember to breathe.
She added that she brings life back to her joy when she breathes. You will feel stunned to learn about the "Truth Hurts" singer mentioning her celebrity crush Drake during her performance. Lizzo decided to remix Erykah Badu's hit track "Tyrone" during her 70-minute musical performance.
You may find it funny that Melissa Viviane Jefferson altered a few of this song's lyrics. She asked if she should call back Drake so that he could shed tears and dive into the female private part.
You bet Lizzo did that funny action on stage. That scenario was actually not the first instance fans heard Lizzo crush on Drizzy.
You can tell that it appears that she has been making these hilarious actions for a while. You can remember that Lizzo said in the lyrics that she had not made love with Champagne Papi yet when she dropped her tune "Rumors" with Cardi B.
Besides the Certified Lover Boy musician, it appears that Lizzo also has a crush on "Captain America: The Winter Soldier" star Chris Evans. This 33-year-old Detroit, Michigan native had to mention the actor in her "Tyrone" remix amid her drunk-DMing Evans back in April.
In her performance, Lizzo said that perhaps she should call Chris Evans so Captain America could place another bun up in her oven. This funny stunt came from the "Avengers: Endgame" actor who had jokingly agreed that he and the hip-hop, funk-pop, R&B, and soul musician should have a baby together.