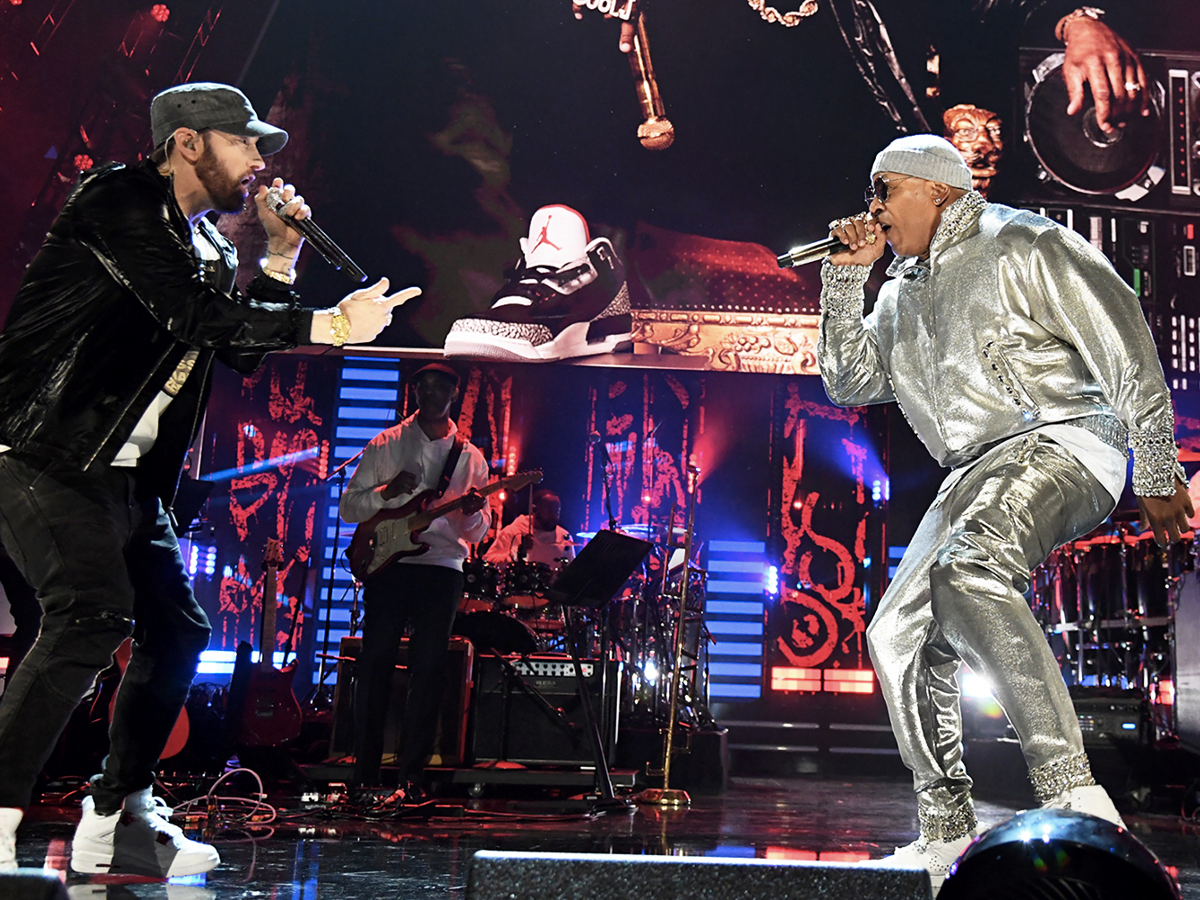 LL Cool J's induction into the Rock and Roll Hall of Fame happened this week. With this significant milestone in his stellar music career, the legendary rapper received numerous praises from his fellow musicians, and they performed together on stage in celebration of the key event.
As among the millions of fans of LL Cool J, you must have relished his hits such as "Mama Said Knock You Out," "I Need a Beat," "I Need Love," and "I'm Bad." The Bay Shore, New York-born rap artist also breathed vibrant life into tracks like "Hey Lover," "Doin' It," "Around the Way Girl," and many more.
According to his profile on the official website of the Rock and Roll Hall of Fame, Rockhall.com, legendary musicians Run-DMC, Kurtis Blow, and Grandmaster Flash and the Furious Five are the important influences of LL Cool J and his music. Additionally, you will learn LL Cool J's legacies which are Jay-Z, Queen Latifah, and Eminem.
In the hip-hop world, Slim Shady has always recognized LL Cool J as his most massive influence. Upon his inspiration's induction into the Rock and Roll Hall of Fame lately, Eminem took to Instagram yesterday, November 2 to send a fanboy note to the 53-year-old rap music legend.
When you check out Marshall Bruce Mathers III's official Instagram page with the handle @eminem, he posted four photos in a series. This social media post has already amassed exactly 510,318 Instagram likes at the time of writing.
In the caption, Eminem congratulated LL Cool J, writing that it is such an honor and that 16-year-old Marshall "is so proud." You can tell that Slim Shady is among the rappers who look up to LL Cool J. 
The latter replied under Eminem's Instagram post. LL Cool J thanked the "Lose Yourself" rapper for joining him during that special moment in his music career. 
You will enjoy gazing at the Instagram photos Eminem shared yesterday, which consist of himself swapping verses with LL Cool J on the "Rock the Bells" track. The fans actually felt surprised with this performance of the two rap music powerhouses.
You can also tell that they look like they were battling each other on the stage during their performance. This once-in-a-lifetime moment is truly a spectacular scene in the rap music industry.
Last update was on: November 29, 2023 8:57 pm