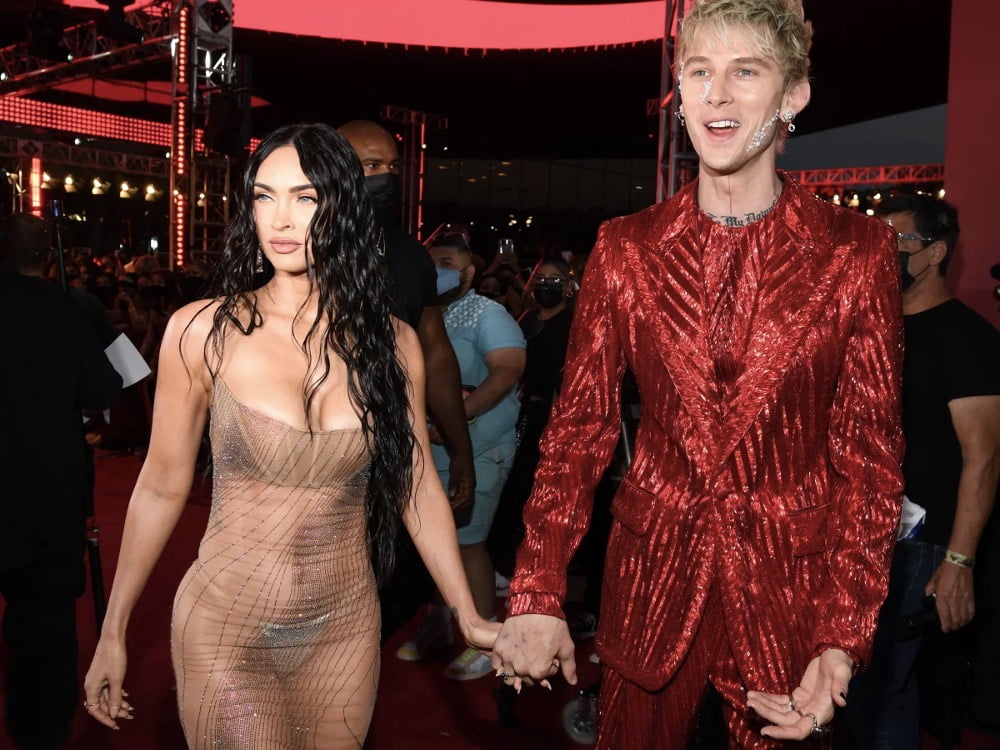 It's official: Machine Gun Kelly and Megan Fox are engaged. That is right. This celebrity duo will soon become Mr. and Mrs. Baker. 
Well, as you know, Machine Gun Kelly's registered birth name is Colson Baker. Since May 2020, Machine Gun Kelly and Megan Fox have been in a relationship. 
Then, last Tuesday, January 11, the 31-year-old rapper proposed to his 35-year-old actress-girlfriend. You may feel ecstatic for Machine Gun Kelly and Megan Fox, especially if you are an avid fan of either or both of these celebrities. 
You can tell that Megan Fox is overjoyed. After all, this mother of three children will soon have a complete family again, with Machine Gun Kelly as the Dad figure completing the family portrait. 
When you check out the soon-to-be-Mrs.-Baker's official Instagram account with the handle @meganfox, where she has more than 18.1 million Instagram followers at the time of writing, the ex-wife of "Beverly Hills, 90210" star Brian Austin Green confirmed her engagement in a 25-second clip. 
In the Instagram caption for her social media post, Megan Fox mentioned that Machine Gun Kelly had asked her to marry him after "having walked through hell together" and having laughed more than she had ever imagined possible. She remarked that she answered "yes" to her now-fiancé's proposal.
Then, Machine Gun Kelly and Megan Fox drank each other's blood, per the "Transformers" franchise actress, concluding her Instagram post with their engagement date "1.11.22," which was last Tuesday, January 11, 2022.
You can say that many fans are certainly glad to learn about Machine Gun Kelly and Megan Fox's engagement. However, you will discover that there are also many of them who felt astonished.
These fans freaked out with the blood compact part of Machine Gun Kelly and Megan Fox's pre-marriage rite. One commenter described their action of drinking each other's blood as hazardous.
Nevertheless, as a fan, you are certainly rejoicing as Machine Gun Kelly and Megan Fox are now engaged and will most likely have each other to lean on, whether in sickness or health, in richer or poorer times, with COVID-19 or none, and whatever happens in their lives.