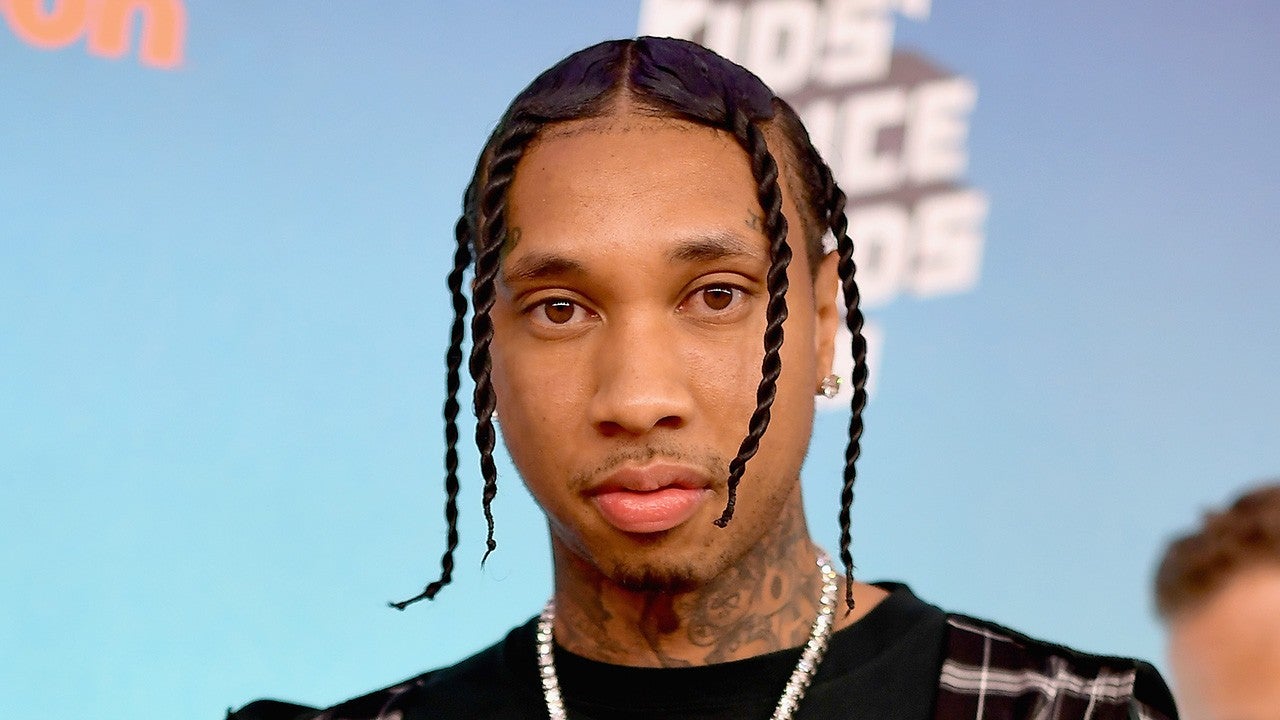 With it being over a year since Tyga released his last full-length studio album. Titled Legendary, it appears that new music is on the way. Cali rappers YG and Saweetie hopped on his new joint, "Money Mouf". He samples "Salt Shaker" by Ying Yang Twins, featuring Lil Jon and The East Side Boyz, which reached No. 9 on the Billboard Hot 100 nearly two decades ago in 2004. But now, the King of "Rack City" pays respect to what he began in the first verse ("What's up, lil' bi—? I invented racks (Rack city)") and shakes his stacked pockets for a club-ready anthem that'll have anyone's hips rolling in moments.
Earlier this year Tyga announced he was going to be joining the OnlyFans wave and making it available for people to subscribe for only 14.95 monthly an see explicit content. He posted a picture of himself surrounded by beautiful vixens as he captioned it, "I got fans. We bout to have fun." For anyone looking for the accompanying visual to "Money Mouf," they'll need to head to T-Raww's OnlyFans account, according to a teaser he posted on Instagram this week as well as a behind-the-scenes clip of him and YG in the studio.
https://www.instagram.com/p/CFPwqHyBFeP/?utm_source=ig_embed
Speeding up to last week his latest video for the track "Feel Me". Which features Kanye West was leaked by the director. His summer track with Wiz, "Contact" was also part of all his latest releases.
Tyga's collaborators are getting their fans juiced for albums of their own that are set to release soon. YG is currently readying up for the deliverance of his fifth LP My Life 4Hunnid, which is steering for an October release.
Stream Tyga's new "Money Mouf" collaboration with YG and Saweetie below.
https://tidal.com/browse/album/155223325
Last update was on: November 30, 2023 5:04 am