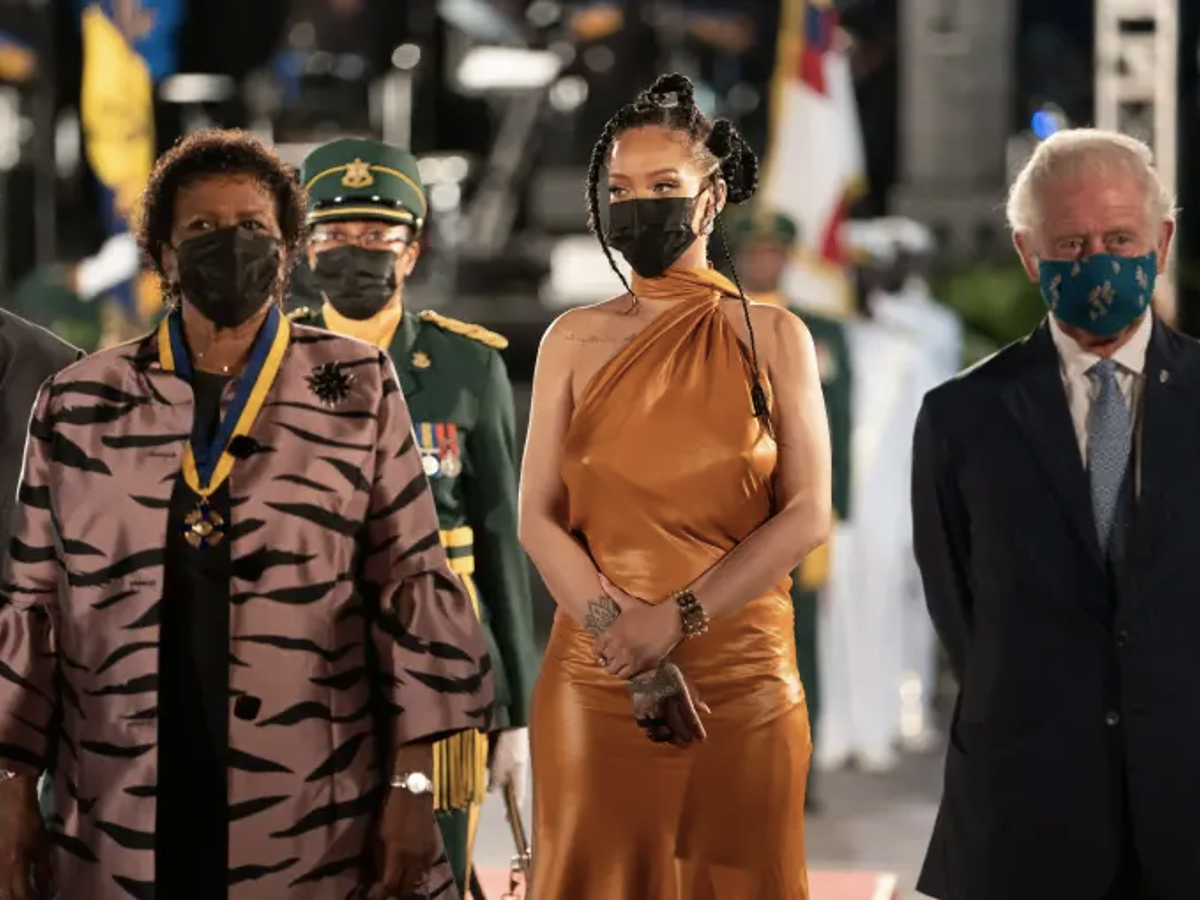 As an avid fan, you will surely feel delighted and proud to learn that Rihanna is Barbados's new national hero. This week, the island nation in the Caribbean declared the 33-year-old singer, fashion designer, businesswoman, and actress as its official national hero.
You will learn that this special event comes as Barbados officially cuts ties with the United Kingdom and removes Queen Elizabeth II as its head of state. During this momentous occasion, Rihanna was in attendance. 
The Fenty mogul witnessed the inauguration of Governor-General Dame Sandra Mason as Barbados's new president along with the Prince of Wales, Prince Charles. As you know, Rihanna had been bestowed several honors from her home country of Barbados in the past.
With the news this week that Rihanna is Barbados's new national hero, you will learn that the international superstar was at her home nation again, and she is the 11th person to receive such honor and the first since 1998.
Barbadian Prime Minister Mia Mottley bestowed the nation's highest honors onto her country's most recognized citizen. She is pleased to confirm that Rihanna is Barbados's new national hero in the ceremony that happened in the "Umbrella" singer's hometown of Bridgetown.
You will learn that the Barbadian Prime Minister wished Rihanna would carry on shining like a diamond. Ms. Mottley also wished that her world-famous compatriot would continue to bring honor to Barbados by her actions and works.
When you learn this remark by the Prime Minister of Barbados, you can surely tell that it is a nod to Rihanna's hit song "Diamonds," released back in 2012. With the news headlines confirming that Rihanna is Barbados's new national hero, the Saint Michael, Barbados native said she is immensely proud to be from her home country.
Rihanna assured that Barbados is the only nation she had ever called home. The elated musician also called her Barbadian countrymen the true heroes of their homeland.
Rihanna remarked that she prayed that the Barbadian youth would carry on pushing their country forward, similar to what she has done. With her exemplary actions leading to a stellar international career in the music industry, you can tell that this new development confirming that Rihanna is Barbados's new national hero is justified and worthy.