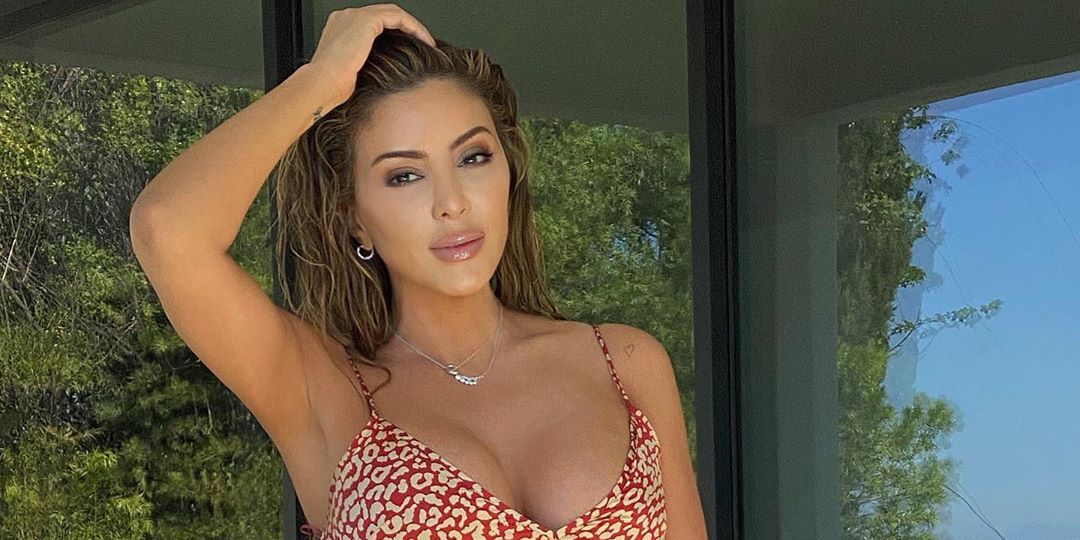 MIAMI, Fla. – Famous reality TV star Larsa Pippen didn't shy away from posting her incredible figure for all her fans on social media.
The reality personality is recently single after she ended a couple of months relationship with NBA player Malik Beasley. The two were spotted first in November when Beasley was still legally married while enjoying a day in a Miami mall. However, they recently called it quits after the infamous PDA scandal that led to Beasley's wife filing for a divorce.
The 46-year-old posted a photo on Instagram on Wednesday that got her fans talking and in awe of her ageless beauty. Larsa proves she's loving the single life and remains glowing as she poses at the entrance of her Miami mansion.
Larsa modeled a grey short and skintight dress from the retail brand Pretty Little Thing, and she's rocking the look. The Real Housewives of Miami alum blew her fans' minds with her latest snap, revealing her ample cleavage and age-defying hourglass figure. As a mom of four kids, Larsa does show she still has the glamour and the figure in this photo.
View this post on Instagram
As the reality star turns up the heat on Thursday, treating her more than two million Instagram followers to an incredible view. Her fans couldn't help but praise Larsa for her incredible figure, especially her strong and toned legs. Many have called her a fine lady and a goddess in the comments, and they wouldn't be wrong.
Larsa did slay in this photo, styling her dress with a sporty pair of white sneakers, a chic handbag, and sunglasses. The TV star also accessorized with a watch and a necklace, looking well and ever ready for a photoshoot or an outing.
View this post on Instagram
The Chicago native TV personality look sleek, styling her brunette tresses into a subtle blow-dried and glossy hairdo. Like always, Larsa made sure her face full of makeup looks perfect, and she opted for a rich color palette for the day.
This photo is only one of the many where Larsa Pippen made sure to make her incredible figure the highlight of the day, and all her fans agree.
Last update was on: July 21, 2023 3:40 am