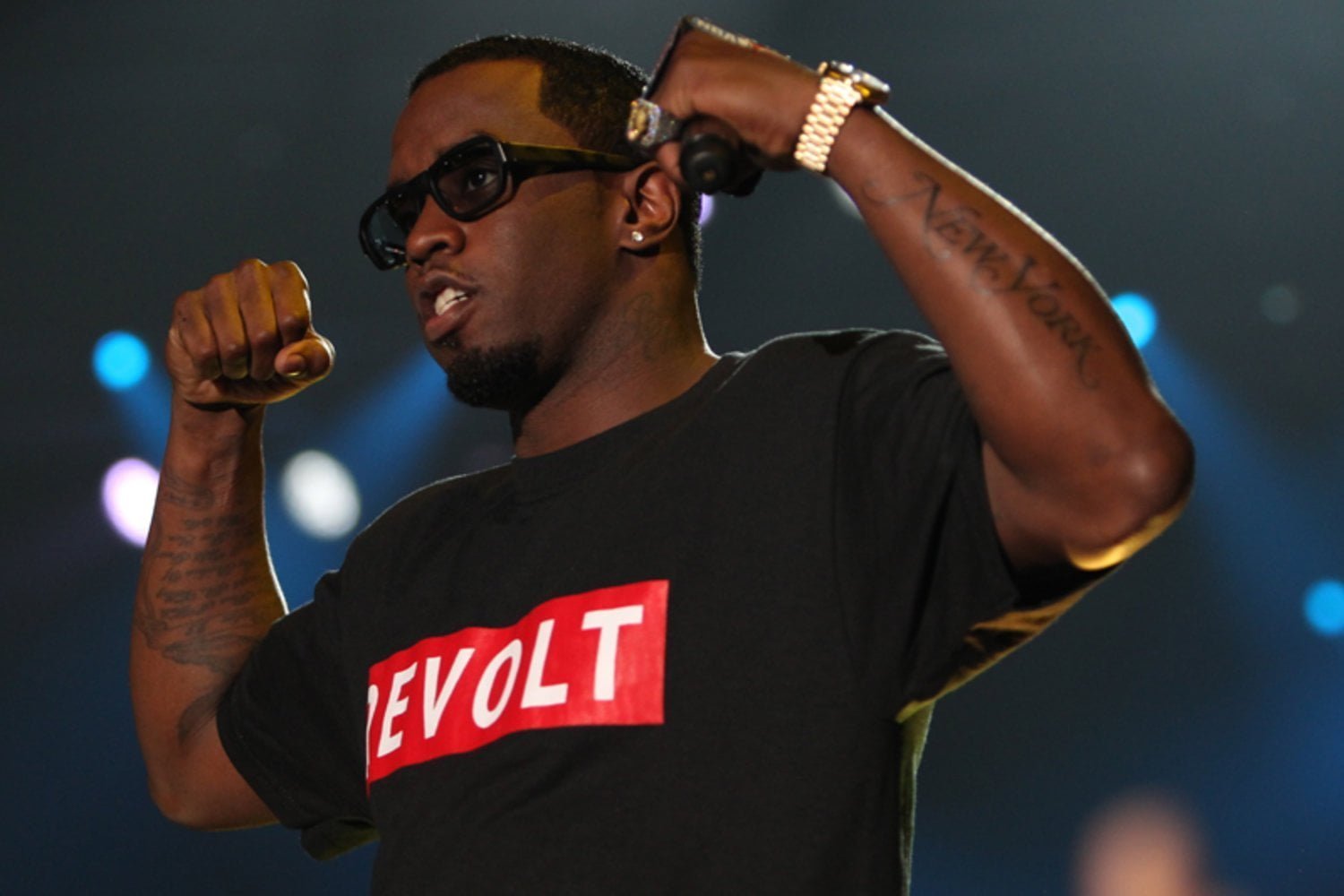 REVOLT, the new number one name in music, held its second annual Omnifront at Gotham Hall in New York City this evening. The network, committed to covering the world of music and the culture surrounding it, revealed upcoming programming, partnerships and distribution news to a 500-person audience, followed by a performance from Vic Mensa. Focusing on bridging brands with young adults, the REVOLT Omnifront also unveiled the new "Authenticators" target of young people who are difference-makers, influencers and disrupters.
"The audience we reach – the Authenticators – want their content on every screen, at any time, and REVOLT meets that mandate," said REVOLT CEO Keith Clinkscales. "REVOLT is the fastest growing multi-platform, multi-genre network with unparalleled growth across all mediums and showing no signs of slowing down," added Clinkscales. "As we continue our goal to create unique content that influences the media landscape and captivates our audience, we anticipate new distribution partnerships adding to our existing availability on Comcast, Time Warner and Verizon FiOS," continued Clinkscales.
"REVOLT delivers access to authentic, ground breaking music programming and events. Through our insights, creative talent, and unique point of view, we make advertisers an invaluable part of our audience's experience," said REVOLT SVP of Sales & Partnerships, Michael Roche. "Our Omnifront is strategically sandwiched between the Upfronts and Newfronts so that both audiences can better understand our multi-platform, technology-driven business model; ultimately attracting brands that are disruptors within their categories," added Roche.
Artist-driven and Culture-based Programming
Continuing to combine the digital and television landscapes, REVOLT is teaming up with Snoop Dogg to bring his immensely popular YouTube show GGN – 1.2 million subscribers – to the network. Aligning with other social influencers, REVOLT also announced it will team up with Grammy-nominated rapper Wiz Khalifa, who boasts over 10MM followers in social reach, on a docu-series entitled Day Today that follows his life, giving the audience an in-depth look into his music, career and personal experiences. REVOLT also revealed that they recently finalized a partnership with ESPN/X Games (Summer X Games 2015 Austin & Winter X Games 2016 Aspen) that furthers the connection between athletes and music – creating authentic programming to build on their platform, in addition to the recent fashion partnership with Milk for MADE Fashion Week.
Technology Bringing Fans to the Front Row
Partnering with Microsoft, REVOLT unveiled plans to launch a new app on XBOX One providing content and live, authenticated viewing to their estimated 10MM consoles. REVOLT has partnered with CAPTURE, a new platform that allows media companies to turn social media users into content collaborators for real-time coverage of events and help power location-based interaction across the network's platforms. Additionally, the partnership with virtual reality company Jaunt was reinforced, which will allow REVOLT to bring fans beyond the front row of the live music experience through VR content.
Decoding the new class of "Authenticators"
REVOLT also unveiled its highly anticipated, proprietary "Code of Content" study, which launched with a series of interviews with developmental researchers and social influencers, and went on to complete over 4,000 surveys with young adults ages 15-29 years old. The study focuses on what can be learned from a generation that is better at content marketing than marketers themselves. It explores wants and needs for TV with implications for the future of the business. Code of Content analyzed how media helps with the work of growing up and how brands can add value across a landscape of many platforms and screens. For more on the Code of Content study, visit REVOLT's #NewRules marketing inspiration blog, NewRules.REVOLT.tv, where REVOLT curates inspiration and insights on the 18-34 target.