Rob & Blac Chyna are at it again or shall we say Rob is back online crying and complaining once again. Everyone, but Rob has seen it from a mile away what Chyna was doing and capable of.
Being that nowadays it does seem hard to point out what's real or fake with any of these reality tv stars and anything Kardashian related. (Referring back to Kris Jenner and that publicity stunt.) I'm pretty sure it's safe to say though this isn't the case here.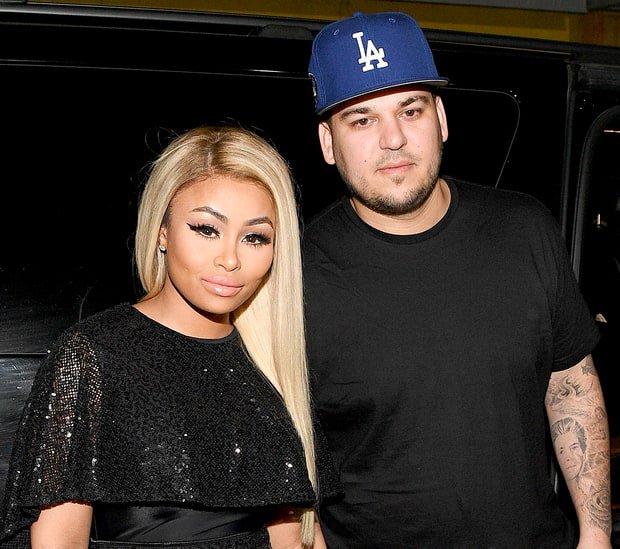 Yesterday (July 5th) Rob Kardashian decided to put all of the drama on Instagram. Putting Blac Chyna in the spotlight of being a "Hoe". Rob has called her everything under the sun and had even gone so as far as posting naked pictures of her. Talk about immaturity. He told social media that she is sleeping with several men using the body that he paid for her to get back "right".
https://www.instagram.com/p/BVlp6bbloUQ/
(Mind you Chyna post herself working out nearly every day on her snap chat.)
He named both men & tagged them in the post. He also shares how he just dropped off some jewelry to her & how she may never see Dream (their daughter) again & he will make sure of it.
Not only are Blac Chyna fans over the alleged rumors and "Blasting" of her business, but so are a few hip hop stars.
T.I. & Snoop Dogg both decided to let Rob know how much of a joke and "Sucka" he is.
T.I. questioned him why to put all that on Instagram and continued to call him a kind of ducks.
Rob replied with a gitty clap back by stating that Chyna was paid to have a three some with him and Tiny.
Snoop posted two videos on IG stating that "Chyna did what she was supposed to do…" & that Rob knew what he was getting himself into.
What're your thoughts?
Check out videos below.