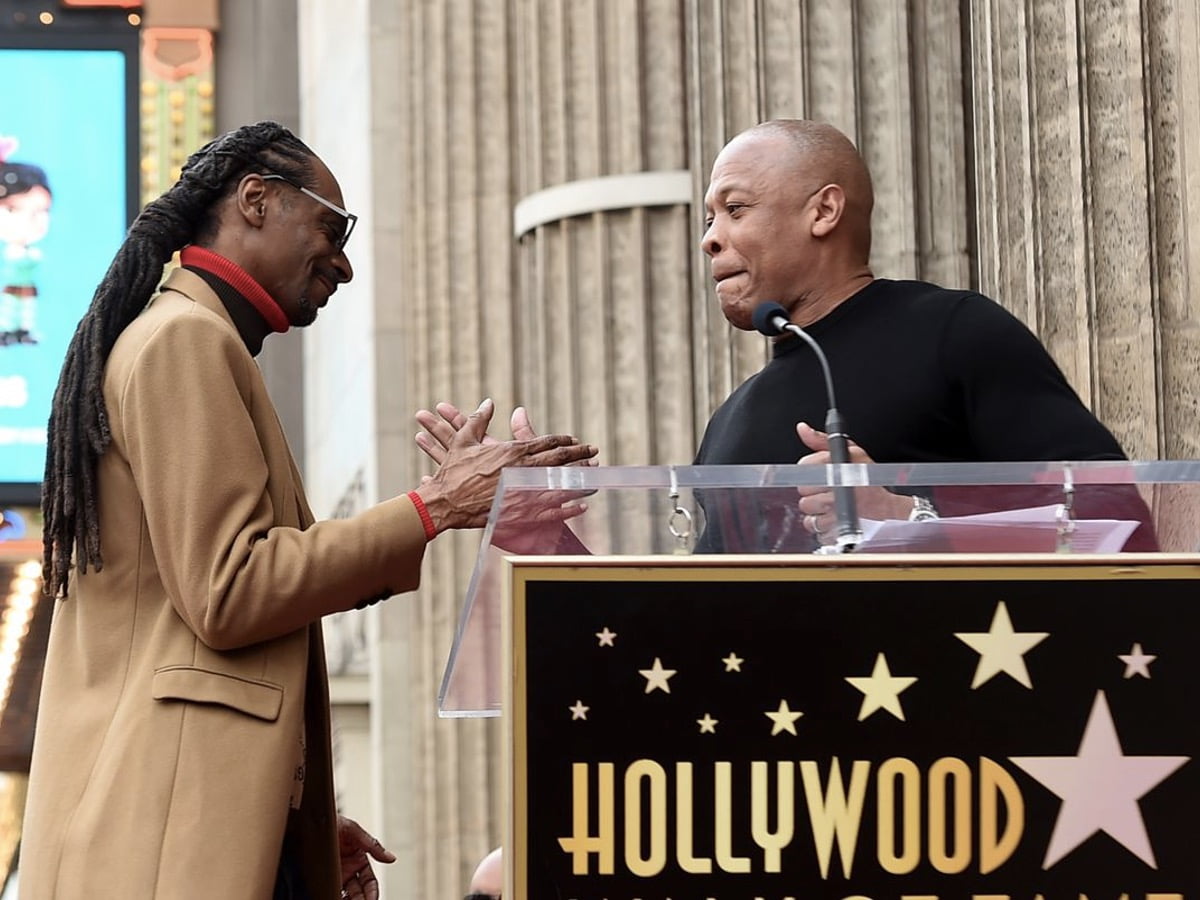 Snoop Dogg's pep talk for Dr. Dre is viewable on The Mechanic's official Instagram page. As you know, Dr. Dre is undergoing several dismal events in his life. 
One of these sad happenings is his grandmother passed away recently. Plus, the music mogul is dealing with his divorce from Nicole Young and the lawsuits. 
Early this year, you can recall that Dr. Dre suffered an apparent brain aneurysm, and he received treatment at the Cedars-Sinai Medical Center in Los Angeles, California. With all of these negative events, you can tell that Snoop Dogg's pep talk for Dr. Dre is well-timed.
Brickhard shared the video with Snoop Dogg giving a heartfelt message to him. You can check out the clip uploaded last Saturday, October 23, on Dr. Dre's official Instagram account with the handle @drdre, where he has more than 5.8 million Instagram followers at the time of writing.
In the caption, the Compton, California native thanked his fans for the positive energy he received from them. He then cited that he wanted to share the inspirational message for him from Snoop Dogg, who he referred to as "brother."
This video of Snoop Dogg's pep talk for Dr. Dre has already raked in exactly 302,557 Instagram views at the time of writing. In the clip, Calvin Cordozar Broadus, Jr. remarked that his longtime pal, whose real name is Andre Romelle Young, could always take the frustration, anger, pain, and anything negative and get something positive out of them.
Snoop Dogg added that this capability is the reason why Dr. Dre is "the doctor." The icon of the West Coast rap scene advised the 56-year-old record producer to concentrate on being great and make something "magical" in all the negative events he is presently dealing with. 
In Snoop Dogg's pep talk for Dr. Dre, you can also hear Dogg Father telling Dr. Dre that he has his "soldiers" supporting him, including Kendrick Lamar, Eminem, and Snoop Dogg himself. 
As you can see, with his inspirational video, Snoop Dogg, indeed, tried to make things a little lighter for Dr. Dre, who is currently feeling overwhelmed with the many undesirable events in his life. 
Last update was on: January 24, 2023 10:02 am