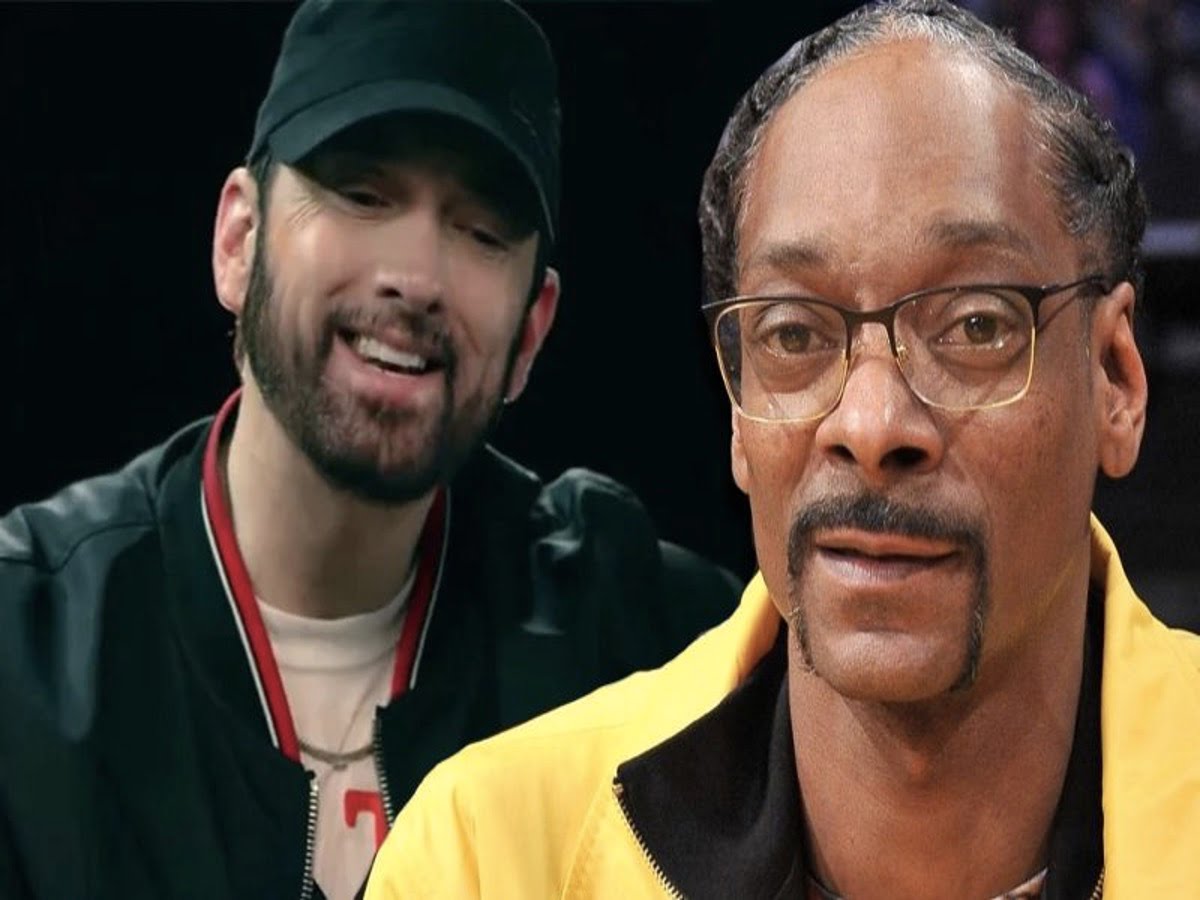 Snoop Dogg shared how Dr. Dre felt about his joint track with Eminem. As you know, Calvin Cordozar Broadus, Jr. and Marshall Bruce Mathers III have a forthcoming collaborative track titled "From Detroit to the LBC".
This song performed by Snoop Dogg with Eminem is a component of the upcoming Mount Westmore studio album that will be released in the first quarter of next year. Dogg Father dropped by Ebro Darden's Apple Music radio show "The Ebro Show" and mentioned this new tune.
He shared that the "From Detroit to the LBC" song he completed with Slim Shady, who he described as " the great white hope," is a "monster jam," and it is so good that Dr. Dre asked him why he did not give him something like it. 
With Dr. Dre as an authority in the rap and hip-hop music business, you can tell that Snoop Dogg and Eminem's new song is something fans should check out.
Besides talking about his new track, Snoop Dogg discussed his other latest projects. He mentioned Mount Westmore's new studio album coming this new year. 
Mount Westmore is Snoop Dogg's hip-hop supergroup. It consists of the rapper himself, E-40, Ice Cube, and Too Short.
Snoop Dogg relayed that their band is pulling all the way up with music videos and perhaps a possible motion picture project. Additionally, he described his musical group's endeavor as a wonderful piece of "organized confusion" with Eminem as the only featured artist.
You can say that 2021 was such a very busy year for Snoop Doggy Dogg. Last month, the legendary West Coast rap star released his highly-anticipated and star-studded collaborative studio album, titled Algorithm.
Snoop Dogg also announced his forthcoming Super Bowl Halftime show with Dr. Dre, Eminem, Kendrick Lamar, and Mary J. Blige. Finally, your favorite rapper became an executive at Def Jam Recordings this year.