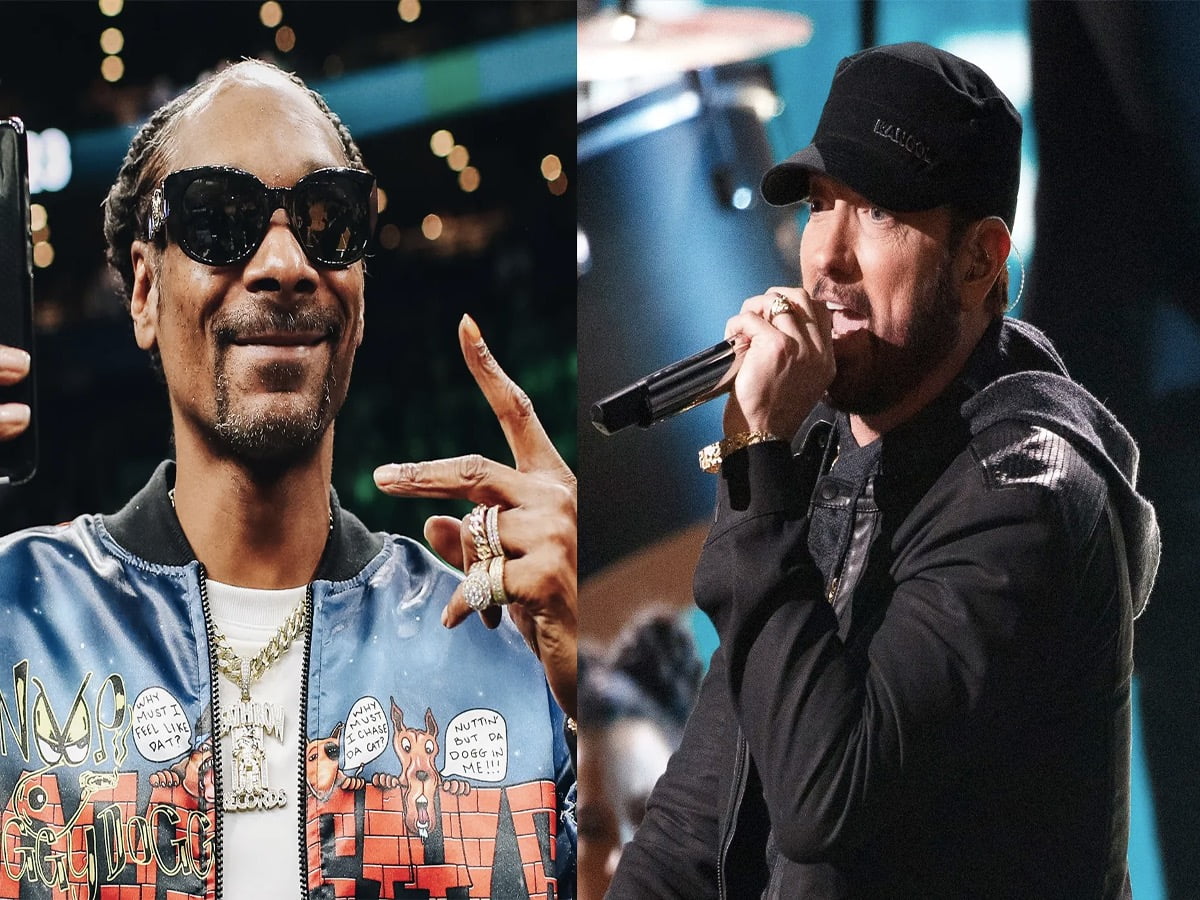 Being an avid supporter of both rap icons of the West Coast and Midwest hip-hop scene, you must be eagerly waiting for Snoop Dogg's new song with Eminem. Well, you do not have to wait any longer as 2021 is nearly finished.
With this reality, you can tell that the official release date of Snoop Dogg's new song with Eminem is just around the corner. This week, you will learn that Dogg Father spoke about his new track with Slim Shady.
In one interview, Snoop Dogg's new song with Eminem was mentioned by Calvin Cordozar Broadus, Jr. Snoop Dogg said that the Detroit rap legend would be featured in Mount Westmore's debut studio album coming out this coming January 2022.
With this announcement, you can tell that your long wait will soon be over as there are about less than two months left before the New Year. Snoop Dogg's new song with Eminem reportedly has the title, "From Detroit To The LBC." 
If you wonder about Mount Westmore, whose debut studio album will include Snoop Dogg's new song with Eminem, it is a hip-hop supergroup formed in late 2020. It includes rappers Snoop Dogg, Ice Cube, E-40, and Too Short.
Additionally, Mount Westmore's members all hail from California's west coast. According to Snoop Dogg, his new track with Marshall Bruce Mathers III involved plenty of hard work. 
But the 50-year-old Long Beach, California native remarked that he enjoyed working with Eminem. Snoop Dogg also mentioned that Eminem was "going that hard" as he knew Snoop Doggy Dogg would match him on a similar level.
Snoop Dogg relayed that such is the scenario when an artist makes records with fellow musicians they love. He affirmed that it was competitive to work with Eminem.
However, Snoop Dogg relayed that such competitiveness was for the right reason. If you wonder what this rapper referred to, he was talking about being competitive to bring out the best in each other.
Last update was on: September 6, 2023 7:07 pm