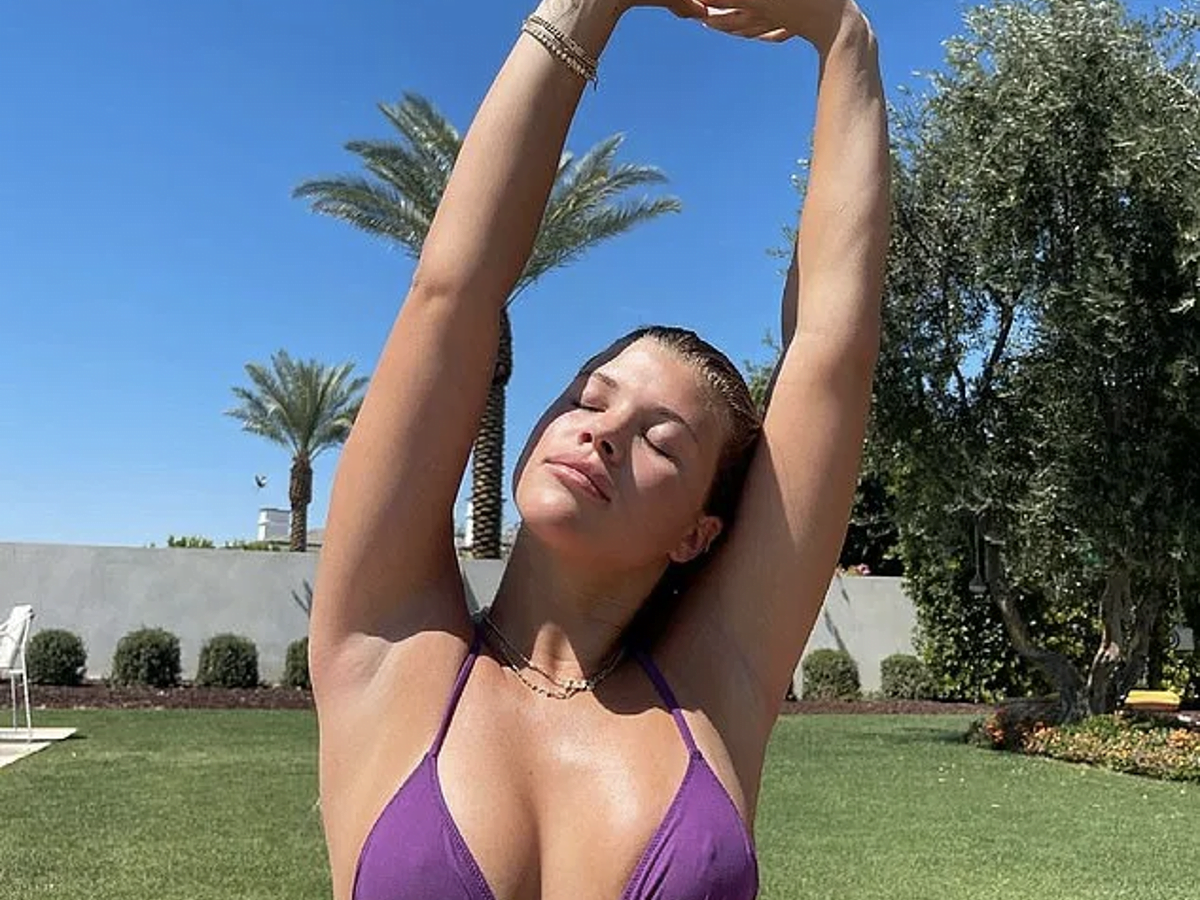 LOS ANGELES, Calif. – American model and social media darling Sofia Richie shows off her jaw-dropping physique as she enjoyed a sunny afternoon in the backyard.
The famous younger daughter of singer Lionel Richie looks stunning whatever she wears, and her social media fans know that. Her followers are used to Sofia posting incredible photos on her Instagram that easily turns up the heat, and her latest IG update is no different.
The famous American model shared a series of snaps on the photo-sharing platform that left her fans envious. In the photos, you can see Sofia enjoying the sun in a backyard on Sunday, which mesmerized her over 6.7 million fans on the platform. Sofia Richie had on a tiny purple bikini that displayed her remarkable figure.
As you can see in her latest snaps, the 22-year-old social media influencer had everyone's attention on her eye-popping cleavage as she stretched, enjoying the afternoon sun on her face. The series featured different poses as the young model worked every angle to model her tiny bikini while soaking up the sun.
In another photo, Sofia Richie exhibited her jaw-dropping washboard abs and impressive hourglass figure. She looks fit and toned during her sunbathing session. It seemed that the model just swam to cool off some heat, with her brunette locks still wet as Sofia posed for the photos. She got her hair slicked back and her face looking radiant and without any trace of makeup. While she got an impressive model figure, fans quickly pointed out that her natural beauty is like one of the goddesses.
Sofia shared a more close-up photo in her last snap, highlighting her no-makeup look that made fans feel more envious. Meanwhile, the model let all her photos speak for themselves, opting for a simple and swift caption of a single genie emoji.