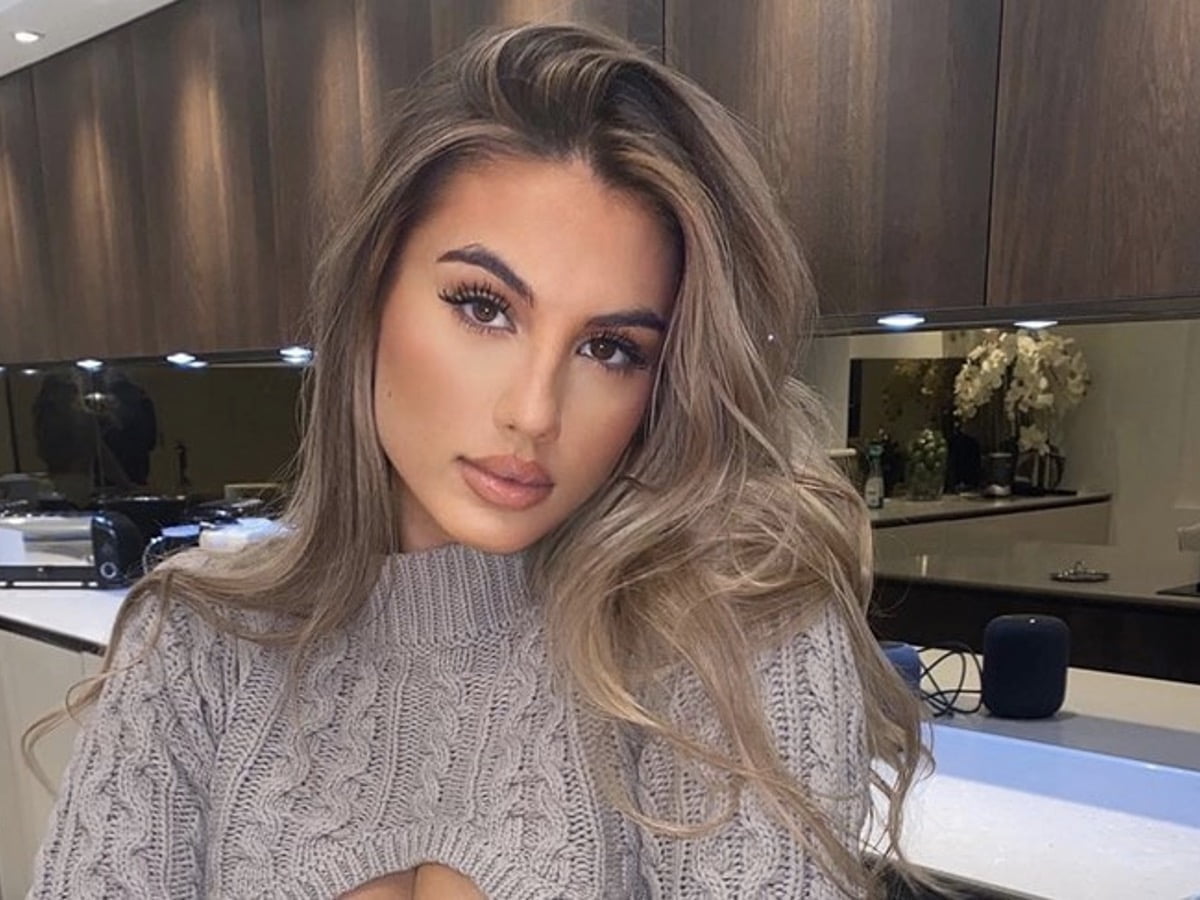 LONDON, U.K. – Apprentice's Karren Brady has an incredibly beautiful daughter, Sophia Peschisolido, who keeps turning up the heat on social media.
Sophia is a famous social media influencer and model who never fails to look stunning as she shares jaw-dropping photos on Instagram. On Wednesday, she dropped another stunning pic that kept her fans' pulses raising. In the photo, the 24-year-old influencer proudly showed off her toned physique as she dons a colorful coordinating outfit.
The Instagram star was modeling a daring outfit from a UK-based womenswear fashion brand called Murci. The colorful tiny crop top with matching mini skirt displayed Sophia Peschisolido's incredible curves for the sizzling snap. It highlighted her taut midriff that fans have nothing but praises for as she stares seductively at the camera.
The young Instagram model displays her ample curves as she posed, sitting on a sofa, enjoying a fun outing. In the first pic of her latest photo series, Sophia also tagged the shopping and retail brand Juicy Reps for the white-green Nike sneakers she's wearing.
In the second photo, the social media star looked directly at the camera with her seductive eyes and pouty tips. She also flaunted her busty assets as the tiny crop top gave plenty of side boobs. She had her hair blow-dried and styled in soft waves. Sophia also had her glam face on with a radiant palette of makeup to complete her look.
It wasn't the first time that Sophia donned a daring outfit and shared it on social media, but fans are still in awe of her body and beauty. In the comments, one fan named Jimmy called her a cutie and hottie. Another Instagram user also commented how she loves her outfit while another loved how she tied her crop top.
A fan named Kenney also commented that Sophia's colorful combo looks nice, especially when paired with the Nike sneakers.