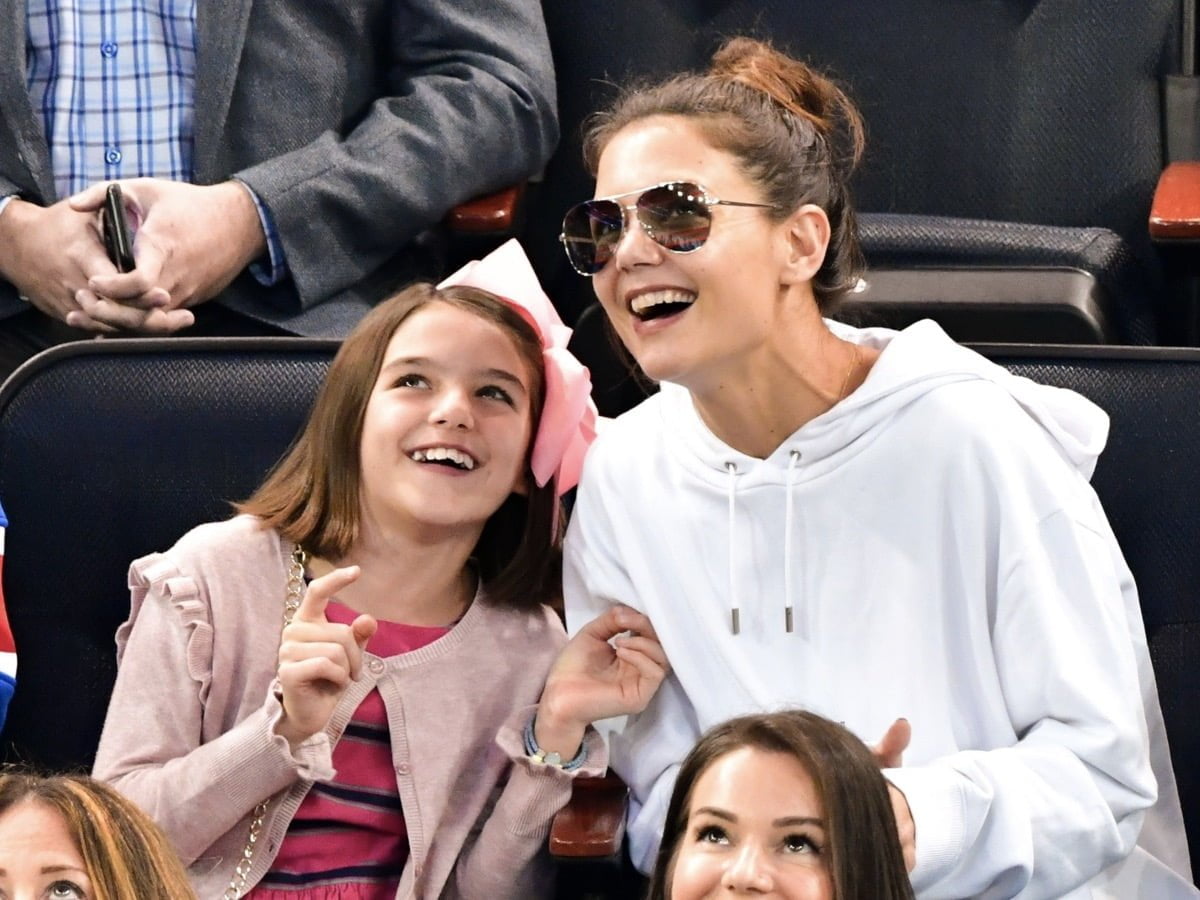 NEW YORK, N.Y. – Katie Holmes and Tom Cruise's daughter, Suri Cruise, is the spitting image of her beautiful actress, director mom in recent paparazzi pics.
Suri is currently 15 years old, but paparazzi photos of the teenager shocked fans, thinking that she looks a lot like her mom. Ever since she was born, Suri has been followed by the camera, partly because of her high-profile parents, who have long divorced.
So, while the 15-year-old was out and about in New York, it's not surprising that some paparazzi would take the chance to get some photographs. But when the pics made it online, fans couldn't believe how much she has grown.
Suri Cruise wore a simple outfit in the paparazzi pics, a white cropped top with a pair of loose sweatpants as she casually strolls in the street. She looks all casual and carefree, wearing a pair of flip flops and hair styled in a low, messy bun.
Seeing the paparazzi snaps on the internet, many of Katie Holmes' fans couldn't help but point out how Suri Cruise looks like her. Although fans always believed that she has the same good looks her mother has since she was born, fans are 100% sure that Suri looks like Katie's twin.
But that isn't all because these new photos only came out a day after Suri's day date with her mom, where they wore almost identical outfits. Looking at those photos only caused people to talk more about their uncanny similarities.
Meanwhile, Suri Cruise has been living a pretty private life. But last year, Katie Holmes talked with InStyle and gushed about how proud she is of her daughter. According to the actress, Suri has a strong personality and likes trying out many things, doing all the hard work to be good at whatever she decides she wants to do.
Katie also described her daughter as someone focused and not afraid of hard work.
Last update was on: September 6, 2023 12:05 pm