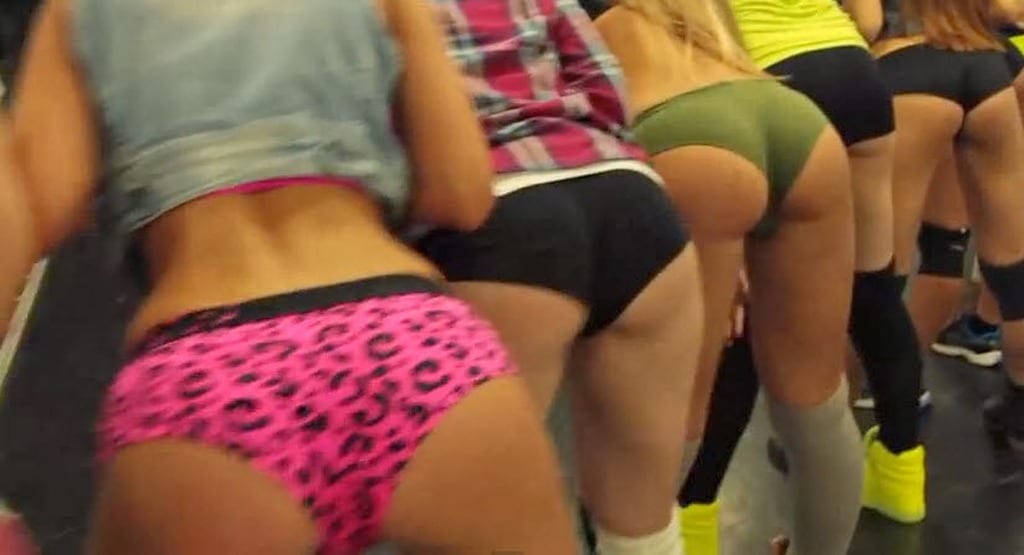 With EVERYBODY TWERKING all over the place, did you ever think someone would ever give a SYNCHRONIZED SEXY TWERK CHOREOGRAPHY CLASS??!!
Well check out these SUPER bad WHITE CHICKS getting it IN, TWERKING !!!
Sexiest Twerk Choreography… Ever? // By Elena Yatkina / DHQ Fraules from Phat Booty Cuties on Vimeo.
SEXY!!
Those CHICKS were GETTIN' IT!!!
Miley Cyrus needs to TAKE THIS CLASS!