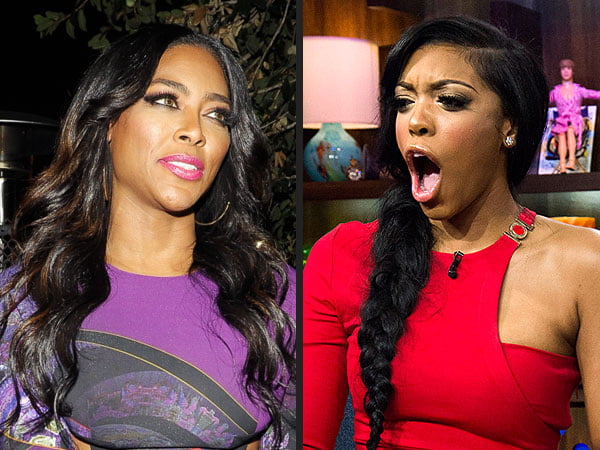 Stop me if you've heard this one before. Apparently, two stars of "The Real Housewives of Atlanta," Porsha Williams and Kenya Moore got into a fight… no, really, wait. This is actually a whole new fight. According to sources, the two reality show stars got into a heated clash during the taping of the "The Real Housewives of Atlanta" reunion show. It apparently was bad enough that Kenya felt the need to call 911 to report the incident and ask that police come down to take a report from her.
If you're a fan of this very popular Bravo reality series, you probably aren't surprised to hear that these two women went after one another. Porsha, who was married to football player Kordell Stewart, and Kenya have exchanged a number of heated verbal exchanges over the past two seasons. But this time, it got physical. According to US Weekly, Porsha charged Kenya during the Bravo taping, then grabbed her by the hair before security could intervene. Porsha was reportedly then asked to leave the taping.
Now, rumors are flying that Porsha will be fired — if she hasn't already been — from the Bravo show. However, there is a lot of disagreement as to whether the recent altercation is the reason for the firing or if Porsha had already been on the chopping block even before the reunion taping. Either way, it's looking more likely that next season will be Porsha-free.