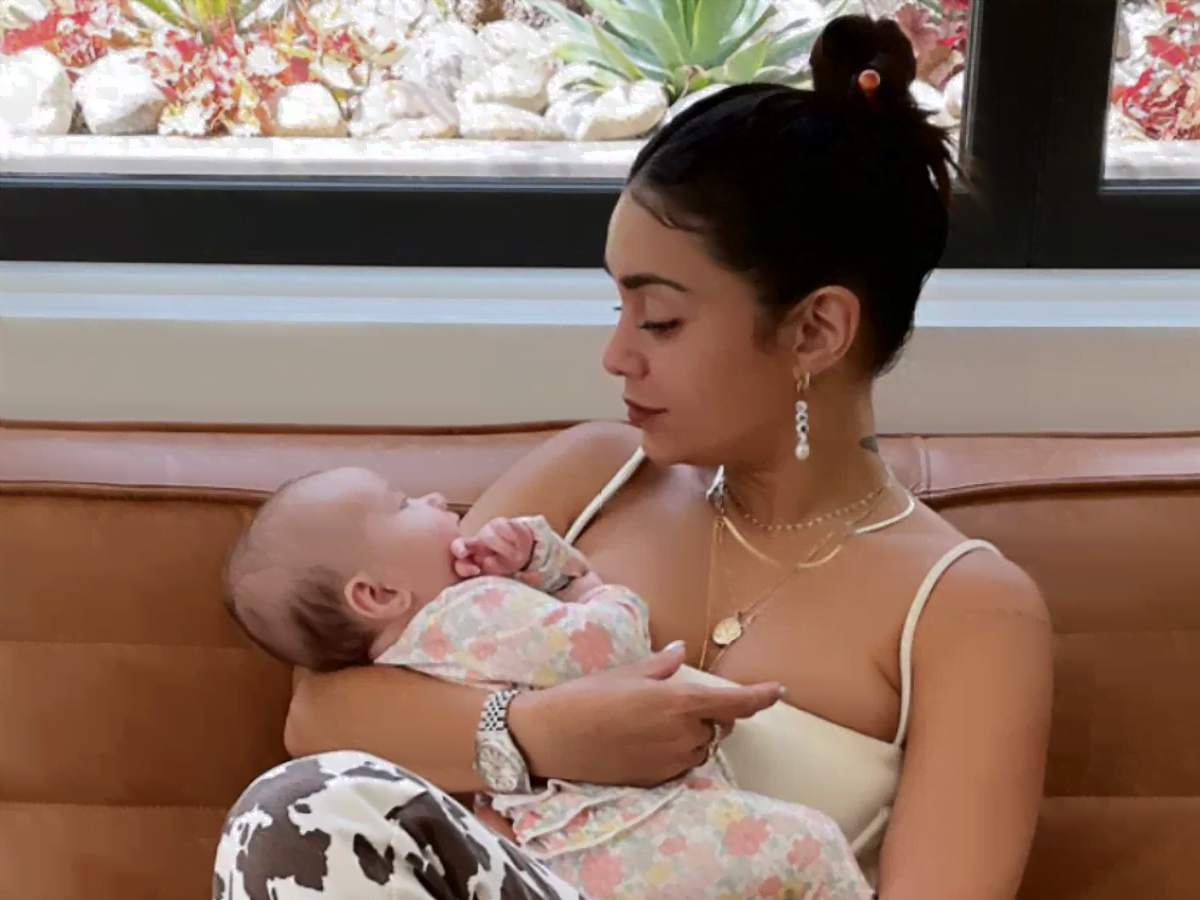 LOS ANGELES, Calif. – Vanessa Hudgens finally met her former High School Musical co-star and BFF Ashley Tisdale's baby daughter Jupiter, and it's the cutest thing ever.
As most fans know, singer, actress, and producer Ashley Tisdale recently gave birth to her first baby with her husband, Christopher French. So, after two months since she gave birth to baby Jupiter, it was time for her to meet Aunt Vanessa finally, and fans are all here for it.
Since the two actresses and singers worked together on Disney's HSM series, Ashley Tisdale and Vanessa Hudgens have remained incredibly close friends. So, it wasn't a shock that fans are waiting for Vanessa's first meeting with Ashley's baby daughter.  That being said, both stars took to their Instagram to post about the momentous day.
The new mom shared an adorable pic of her little 'Juju' meeting her 'Aunt Nessa' for the first time. Ashley even shared a snippet of their first meeting, saying that baby Jupiter opened her arms to Vanessa the minute she met her. In the photo, you can see Vanessa holding baby Juju in her arms while the two look at each other adorably. The new mom was incredibly touched by the unmistakable connection between baby Juju and her Aunt Nessa, so were her fans. As She said in the caption, the two's first meeting warmed her heart.
Meanwhile, Vanessa Hudgens also shared one of the photos on her platform, sharing that she melted over baby Juju, whom she called an angel.
Ashley Tisdale gave birth to her daughter late in March, and fans were incredibly excited for the new mom. Meanwhile, Vanessa Hudgens also shared her enthusiasm over meeting her BFF's new baby during a past interview with ET, saying she's looking forward to it.
She also talked about Ashley's baby's name, saying that she thinks it's unique and cute. Vanessa also shared that Ashley told her the reason for the name, which got her emotional.
Last update was on: September 6, 2023 5:38 pm