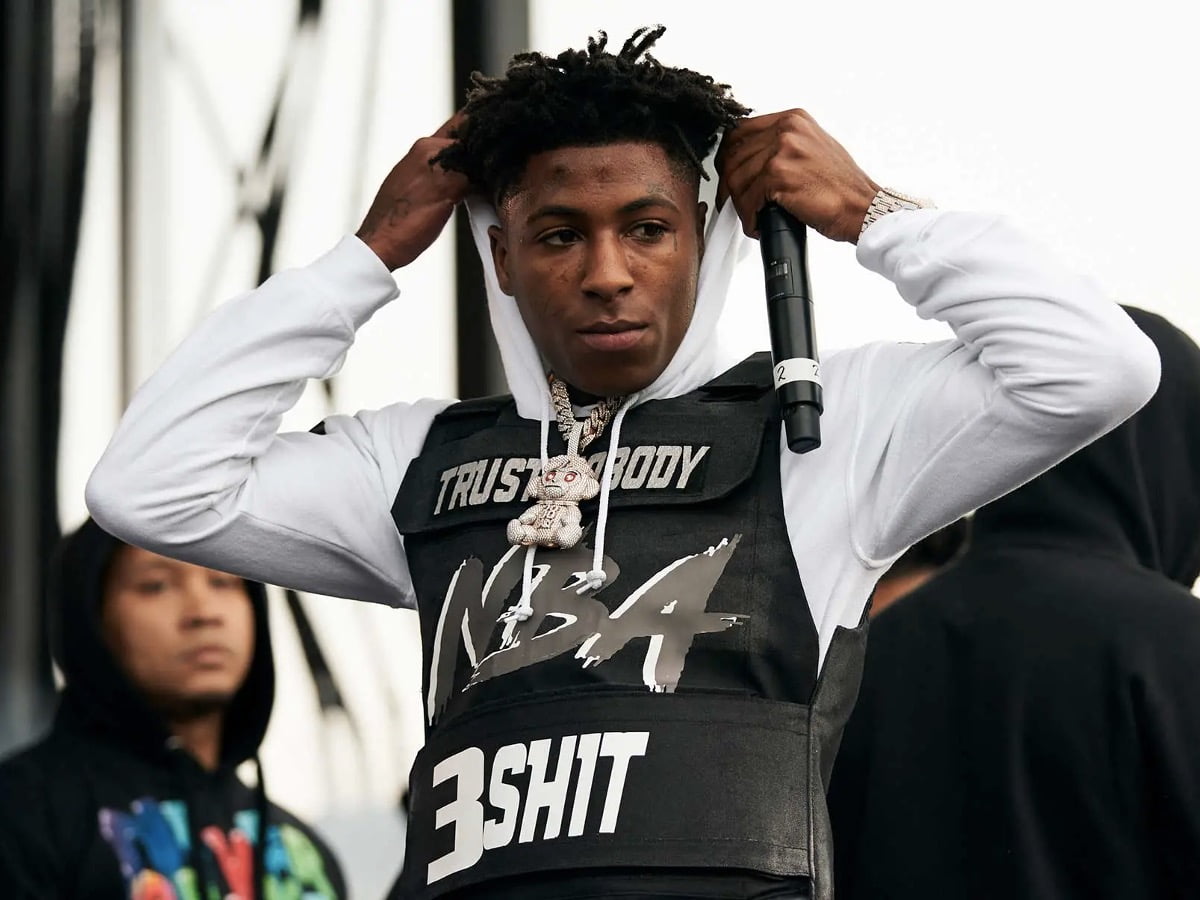 If you enjoy the gangsta rap, hip-hop, and southern hip-hop music by YoungBoy Never Broke Again, you will feel surprised this week as your idol is displaying his new Goth look.
You got that right. YoungBoy Never Broke Again is trying out a new look. In his latest music video, you can see this 22-year-old Baton Rouge, Louisiana native rocking some Kiss-like makeup.
YoungBoy Never Broke Again has gone viral with his latest makeup look. You can see he painted his face lighter, wearing black lipstick and dark, black eyeshadow around his eyes.
According to this young rapper, he likes to wear black makeup and that he is being himself when he wears this kind of facial art. You will also learn that YoungBoy Never Broke Again said he feels comfortable wearing makeup, giving him the Goth feeling like rockstars.
You will feel fascinated to learn that this musician, whose registered birth name is Kentrell DeSean Gaulden, is not the first-ever hip-hop artist to experiment with gender norms and stereotypes by wearing women's clothing or makeup.
Other examples comprise Young Thug, Kid Cudi, and Jaden Smith. These artists have all tried the Goth look before the young musician known by his other names like YoungBoy, NBA YoungBoy, and Lil Top.
If you wonder about the fans' reactions to YoungBoy Never Broke Again's new Goth look, you will discover that the supporters are divided on the matter. Some fans from the hip-hop community have expressed that they do not feel their favorite rap artist's new look.
They even bashed him quite vocally, taking to social media to not-so-kindly ask YoungBoy Never Broke Again to throw away all of his makeup products. On the other hand, you will also discover supportive fans.
These people said that if YoungBoy Never Broke Again visits MAC Cosmetics stores, they would do so as well. You will also learn that the supportive fans of the rapper told bashers to leave the musician alone as he said he feels like a rockstar in his Goth look.