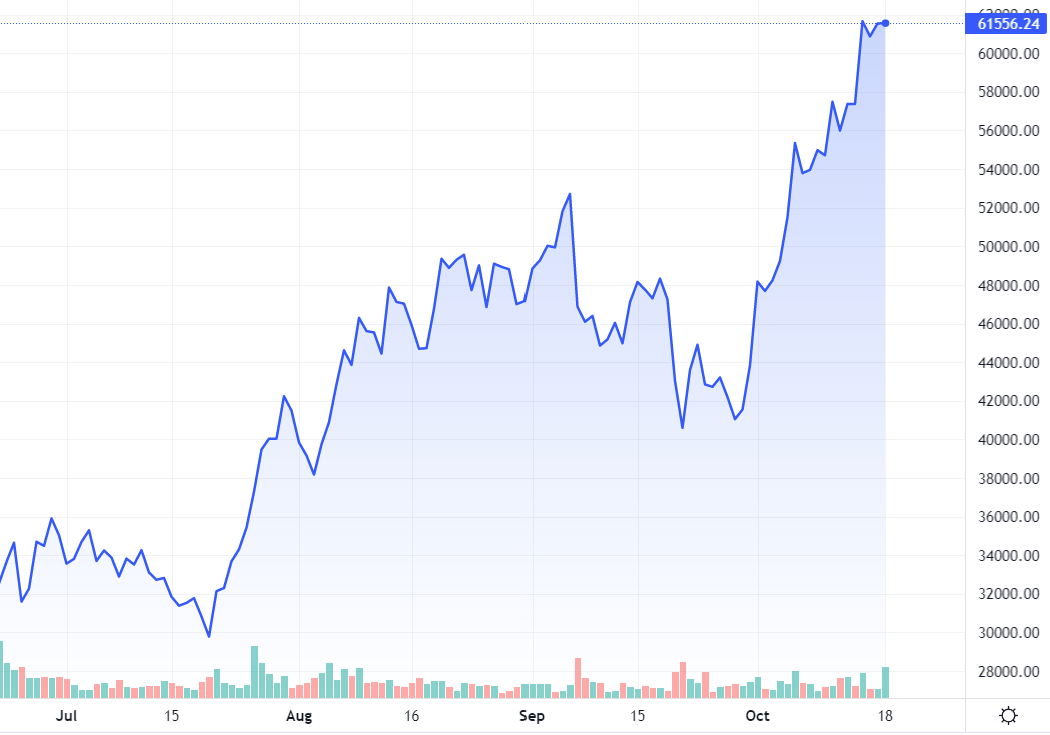 New York, New York – JPMorgan Chief Executive Officer Jamie Dimon expressed his skepticism of Bitcoin as it reaches an all-time high. 
Jamie Dimon has no intention of joining the cryptocurrency hype. Dimon called this digital asset "worthless" when questioned about its performance after finishing at $21 million. 
As of October 16, 2021, Bitcoin finished the week trading at $60,000, meeting its record of $64,863. Because of the rising Bitcoin price, other financial institutions started considering this digital asset and Ethereum as a long-term investment. 
Tech billionaires like Elon Musk, Mike Novogratz, and Mark Cuban support the rising trend of cryptocurrency. However, these billionaires go against the best financial leaders in expressing their skepticism about this digital currency. 
Federal Reserve Chairman Jerome Powell does not see the stored-up value in a highly volatile asset like Bitcoin. Powell calls Bitcoin a "speculative asset that's essentially a substitute for gold." 
American investor and hedge fund manager Michael Burry called this rising trend a speculative bubble that offers more risk than financial opportunity. 
Warren Buffet, one of the most successful investors globally, said cryptocurrencies do not have value because they cannot produce anything. According to Buffet, all crypto investors do is hold the asset until someone is willing to pay more for the digital asset. 
Microsoft co-founder Bill Gates warns the public of investing in digital currency. According to Bill Gates, most of the people who invest in cryptocurrency do not have any money to spare.