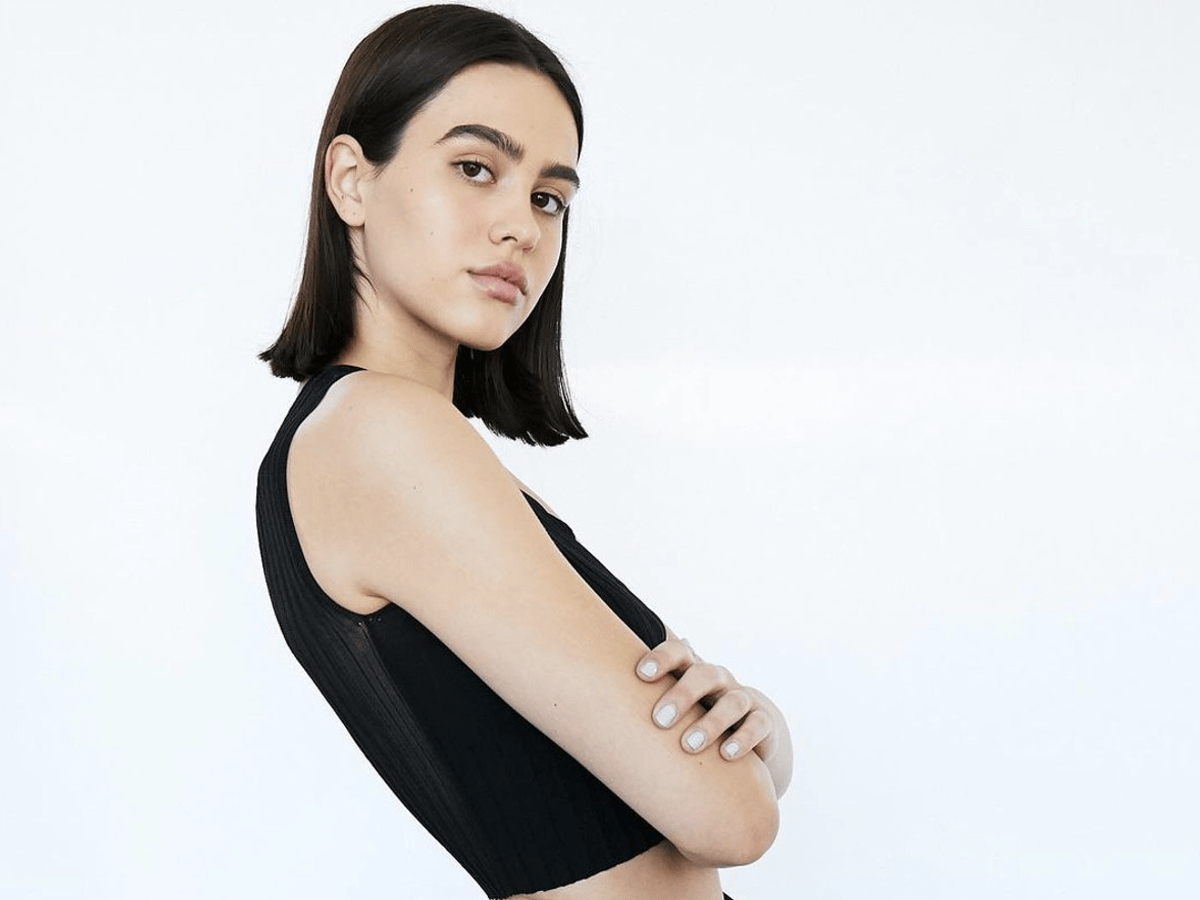 LOS ANGELES, Calif. – Model and social media star Amelia Gray Hamlin mesmerize fans online as she showcased her impressively toned curves in a sexy, lacy lingerie set.
The famous influencer is no stranger to displaying her incredible physique in revealing outfits and equally skimpy lingerie sets on social media. Of course, all her Instagram fans are used to the model's sexy photos, but she did it again on Sunday, leaving her fans in awe of her beauty and charm.
Amelia showed immense confidence as she flaunted her toned figure while posing for sizzling pics wearing purple lingerie set from the famous underwear brand Boux Avenue. It's not the first time the beautiful model did a promotional shoot for the brand, but it never ceases to amaze all her social media fans.
As you can see in her recent sizzling snaps, the 19-year-old social media star wowed as she showcased her toned midriff while working all the angles sitting on a chair. The skimpy two-piece highlighted her impressive abs and jaw-dropping cleavage. However, the brunette bombshell kept everything to the minimum during this recent photoshoot for Boux Avenue, letting the lacy lingerie set do the talking.
Amelia kept her look simple, opting for a straight styling for her brunette locks. She also kept her make-up minimal and ditched the accessories as she gazed right into the camera for the shoot.
In the caption, Amelia cheekily said that she's always searching for new and uncomfortable ways to sit on a chair, which you can see in the series of snaps. She also promoted the brand and lingerie designed in London.
The beautiful model's recent snaps quickly got over 20 thousand likes, and fans liked and commented on her post. One of her social media followers wrote that she looks incredible. Another fan also advised her to ignore the haters and continue doing what she does best.
Last update was on: May 2, 2023 2:15 am