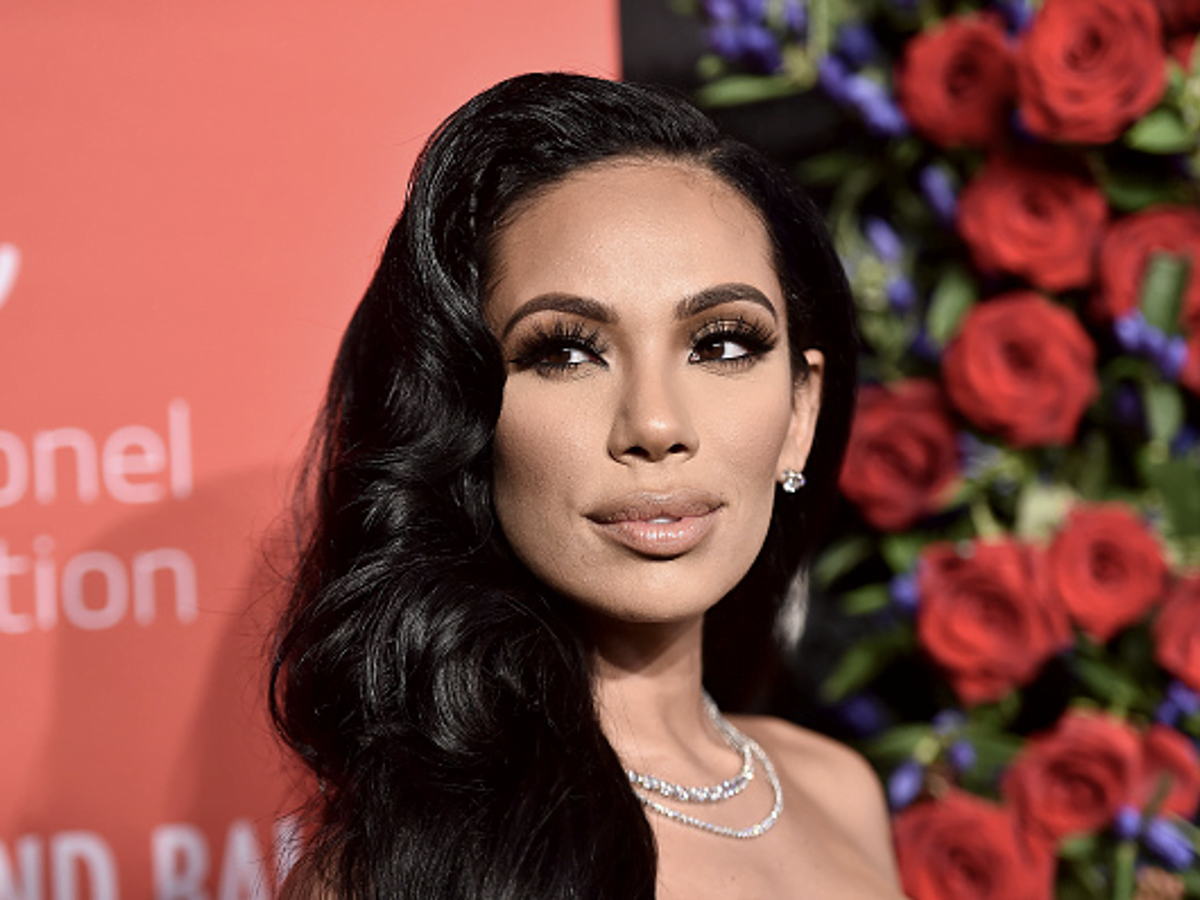 LOS ANGELES, Calif. – Safaree's beautiful wife Erica Mena flaunts her growing baby bump in a skimpy outfit of matching crop top and biker shorts.
The famous reality television star shared a new post on her social media showing her growing baby bump. As most fans know, Safaree and Erica Mena expect their second baby together, as the couple revealed in each of their social accounts recently.
As you recall, the couple had their first baby together on February 3 last year. Now, their eldest daughter, Safire Majesty Samuels, is 15 months old.
Despite the recent issues and controversies regarding some cryptic social media posts from Safaree, the couple seems to be in a much better and loving relationship as they bask on the new baby news.
View this post on Instagram
On Wednesday, Erica Mena took to Instagram to share a baby bump photo, highlighted in her matching biker shorts and tiny blue crop top. Whether it's a promo shoot for the retail brand Missguided or to share a baby update, her fans are all over her recent snap.
Erica Mena is famous on the platform, with over 5.3 million followers. She quickly got over 120 thousand likes on her recent photos, and hundreds of her fans dropped by to comment about her sweet baby bump photo.
One fan said that she looks beautiful pregnant. Many others also shared their blessings and congratulations to the couple for their second baby.
As you can see in her photo, Erica Mena does look gorgeous and vibrant while pregnant. She modelled the two-piece ensemble with a watch and matching large hoop earrings to accessorize the outfit.
The brunette bombshell kept her hair out of her flawless face in a ponytail and levelled up her glamour with her signature full face of makeup. Like many of her Instagram snaps, Erica Mena again didn't disappoint as she looks nothing but fabulous in this photo.
Last update was on: November 14, 2023 1:42 am