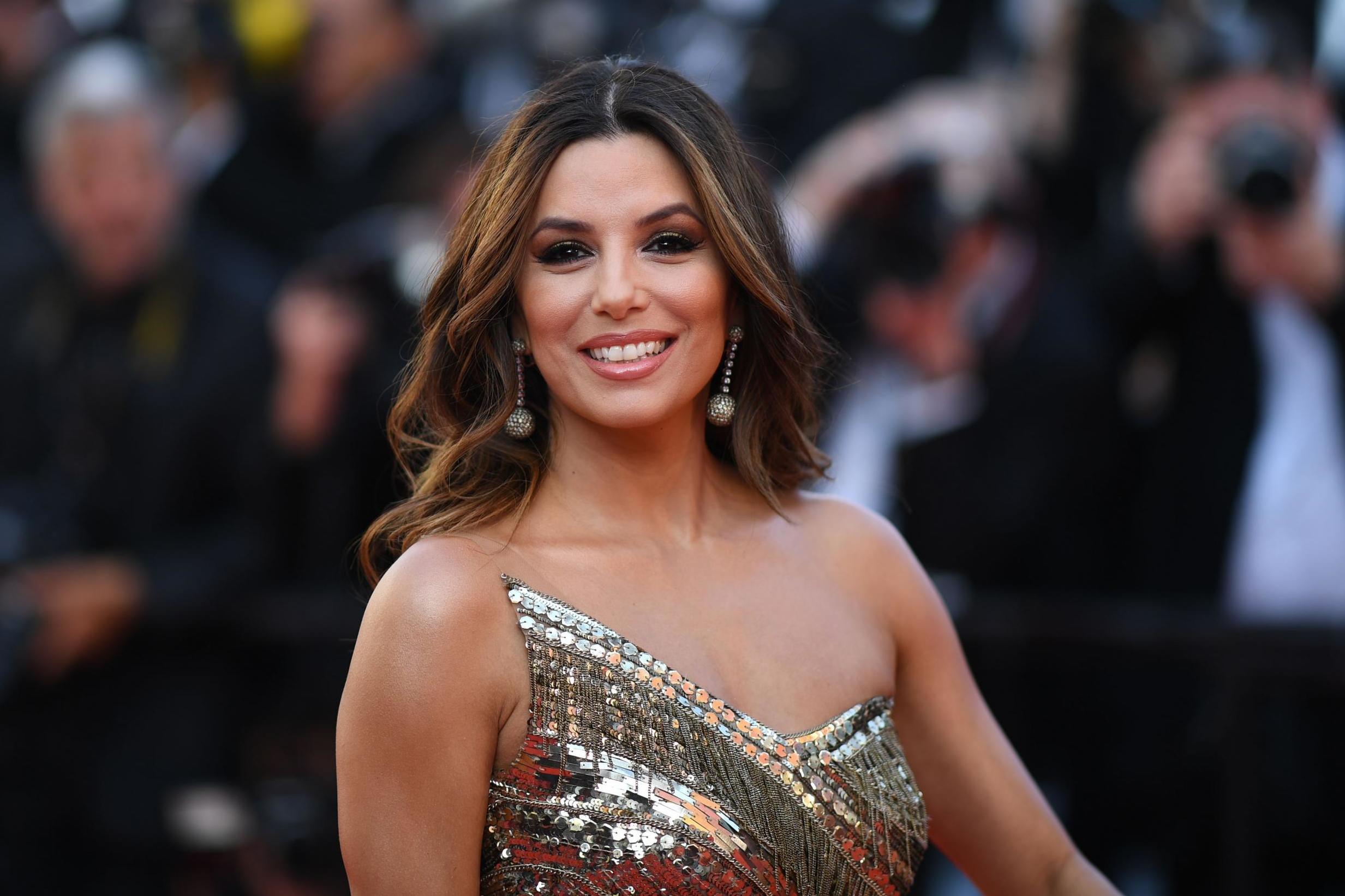 Returning to social media on a Monday (October 5th) well-known actress Eva Longoria, 45, showed up on her Instagram account. Posting another photo for her fans and reminding followers in the caption of the post that a new week meant that there were brand new goals to achieve.
Posing with the city skyline behind her, and one leg crossed over the other. She sits beautifully with just a dark grey trench coat and black calf-high leather boots. She is welcoming boot season with a kick of sass. The coat included long sleeves that she had pulled up just underneath of her elbows. With just a slight view of her thighs, she takes the coat and ties it completely in the middle. Complementing her figure. Smiling brightly with her hair slicked back naturally with a few turn over waves in the back.
Her eight million followers were pleased and immediately began to respond to the post by hitting the heart like more than 17,000 times in less than an hour after it went up on the platform.
Catch her photo below and see some of the comments from her fans and followers.
Her admirers also leftover 120 messages in the comments section during that time:
Some fans even took a different approach with questions in her comments.
jm_koro asked:
Lets hear about your new goals? Y en caso es que es para seguir apoyando a Biden te pido que nos expliques porque a el y no a otros menos Trump.
Translation: Let's hear about your new goals? And if it is to continue supporting Biden, I ask you to explain why to him and not to others except Trump.
Fans are getting used to her rocking stunning outfits on her timeline. With a recent top she wore, she urged fans to "VOTE" as she joined a caravan supporting Joe Biden with CNN commentator Ana Navarro.
Last update was on: May 1, 2023 4:51 am